Hello everyone!
We're currently in the thick of planning for 2 upcoming Disney trips. One is D23's Destination D event next month at the Disneyland Hotel, and the second is another trip to WDW this December. I cannot wait! Although, because we've had so many other things going on, I haven't really been able to focus on planning down to the nitty-gritty like I'd normally do. I figure, what better way to get back into uber-planning mode than by re-living our trip from last December! So with that, let's get on with the show…

When we last left off, the guys met back up with my mom & I at Wilderness Lodge. It was time to bid farewell to my brother, and say au revoir to my mom & step-dad. They were all headed to the Hard Rock Hotel at Universal for the next few days, and my brother was flying home the next day.

After they left, Daniel ran up to the room so he could freshen up & grab our sweatshirts. Fifteen minutes later we were on a boat headed toward Ft. Wilderness. Sadly, I don't have many photos from this night.

This was our first time visiting the resort (er….campground), and we had a dinner reservation at Trail's End. Holy cheap buffet goodness, this was totally a guilty pleasure for us. By cheap, I don't mean bad or low quality, it was a good price and it wasn't fancy. It was just the yummy low-key meal that we needed. The restaurant was fairly quiet, the wait staff was super friendly, the food was plentiful and offered a decent variety. I was enjoying my meal so much that I don't have any pictures of our plates. I couldn't believe it when I was looking through our photos! So unlike me….

As a whole, the restaurant was very low key, and not quite what I was expecting. This was actually how I felt about the grounds as a whole. I'm not sure exactly what I had in mind, really. It was just sort of surreal to be somewhere that we're so familiar with (WDW), but in an area that was so foreign to us (Ft. Wilderness). I used to go camping a lot in high school, and the campgrounds brought back a lot of fun memories from those days. I'm not sure if I'd be up for actually camping at WDW, not to sound like a snob, I just think I'd prefer a cabin if we're making the pilgrimage all the way from CA. I need a real bed after that loooong flight from the west coast.


After dinner, we rolled ourselves outta Trail's End and walked around to check out the holiday decorations. Apparently, some guests will camp out for the whole month of December and painstakingly decorate every last inch of their site. These folks seriously give the Osborne Family Spectacle of Dancing Lights a run for their money. And you don't even have to pay park admission to enjoy it!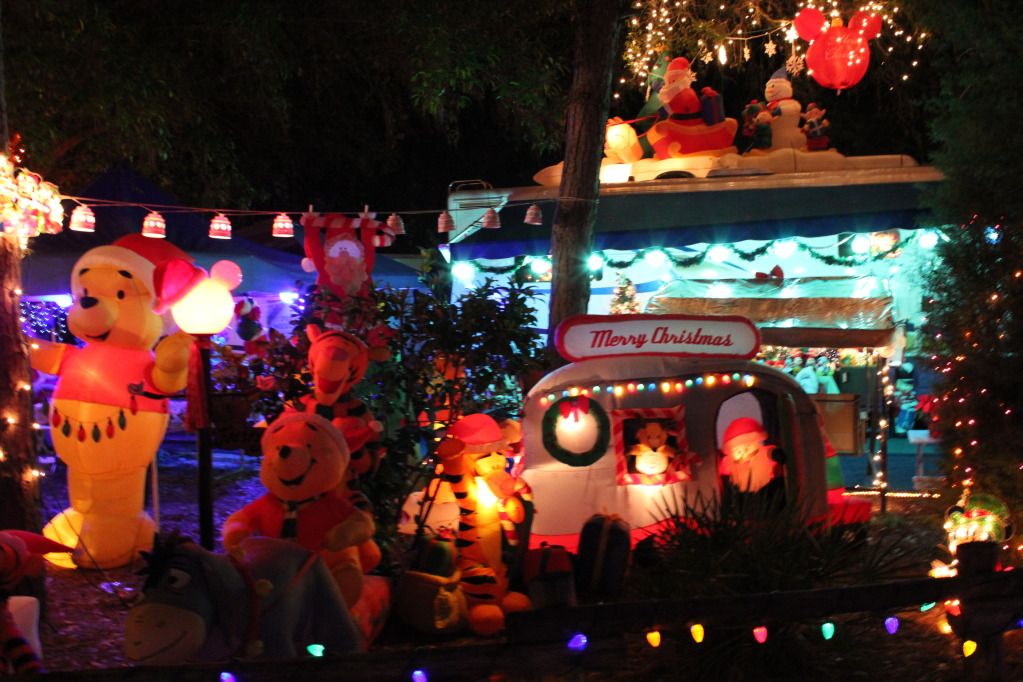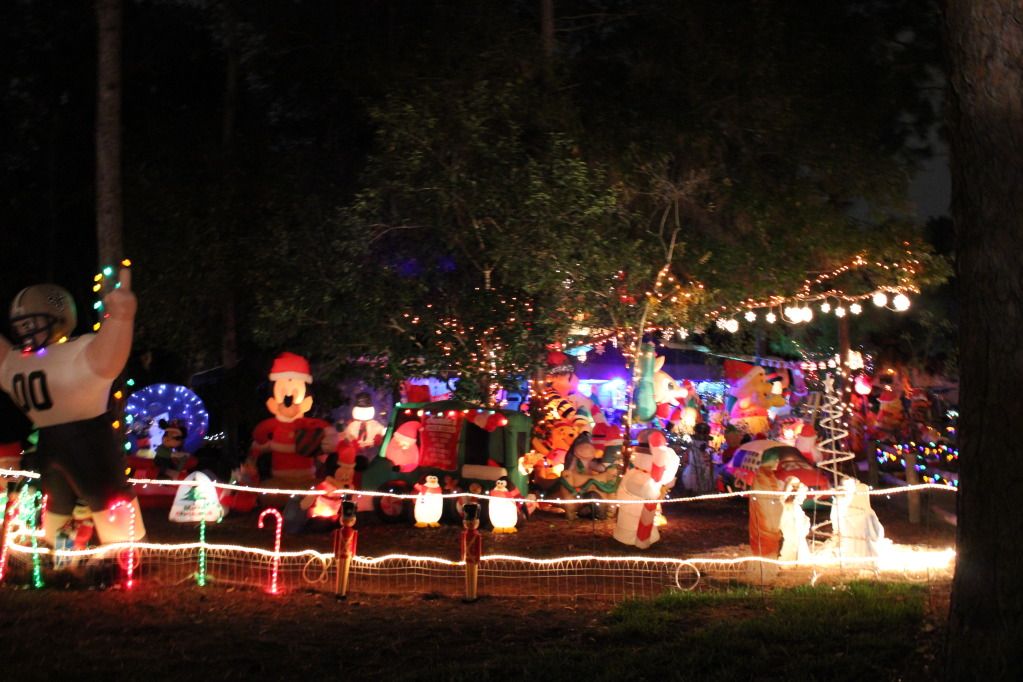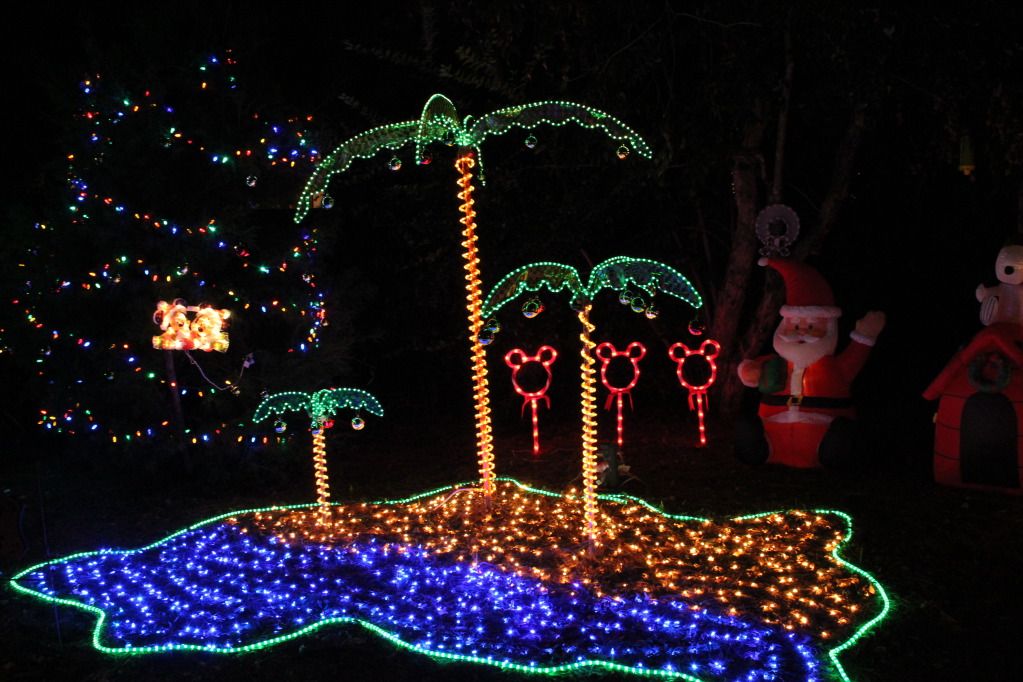 These lights danced to Christmas music!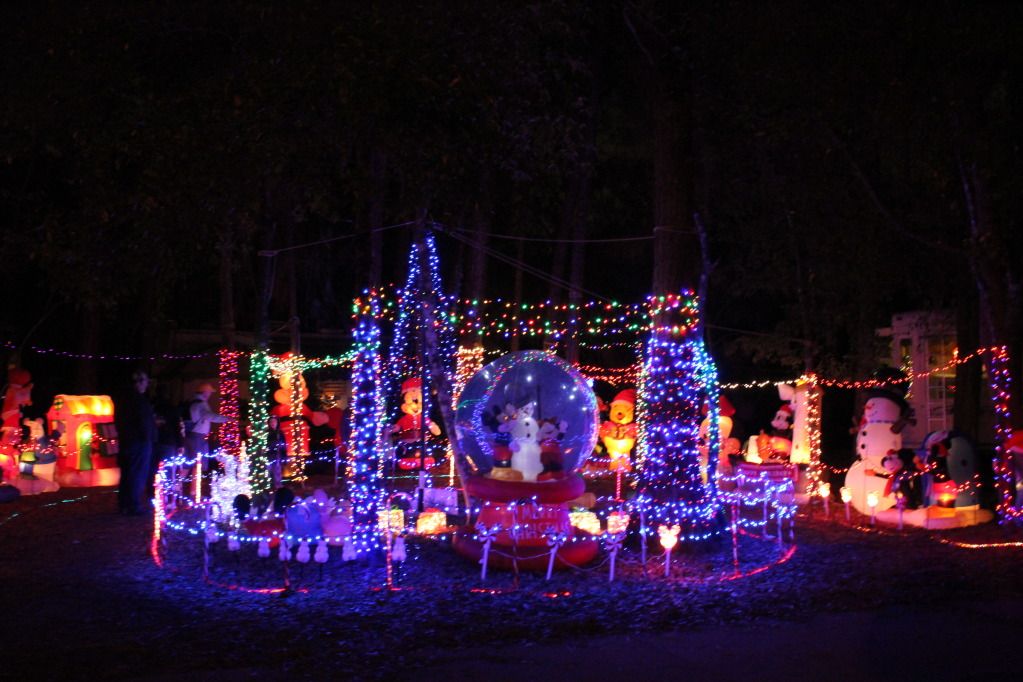 Here's video of the dancing lights – don't mind the dude next to me in awe of the peppermint lights.
(CLICK BELOW TO WATCH)



If you're thinking of doing this on an upcoming trip, a word to the wise: be weary of the horse-drawn carriages & wagons. In my food-coma-like stupor, I found that I kept walking in their path as they made their way through the campsites. Because it's so dark here, that's not always easy. As they passed, it looked like a fun way to see the lights, so we might consider just booking this next time rather than risk being trampled. OK, maybe that's a bit dramatic, but you really do need to be careful.

Another fun aspect of Ft. Wilderness during the holidays is the plethora of golf carts. These seem to be a must for most guests, and those that have them decorate them from top to bottom. There's even a parade each night during the holiday season. Sadly, we weren't there to catch the parade, but we were able to snap a photo of one parked outside the restaurant.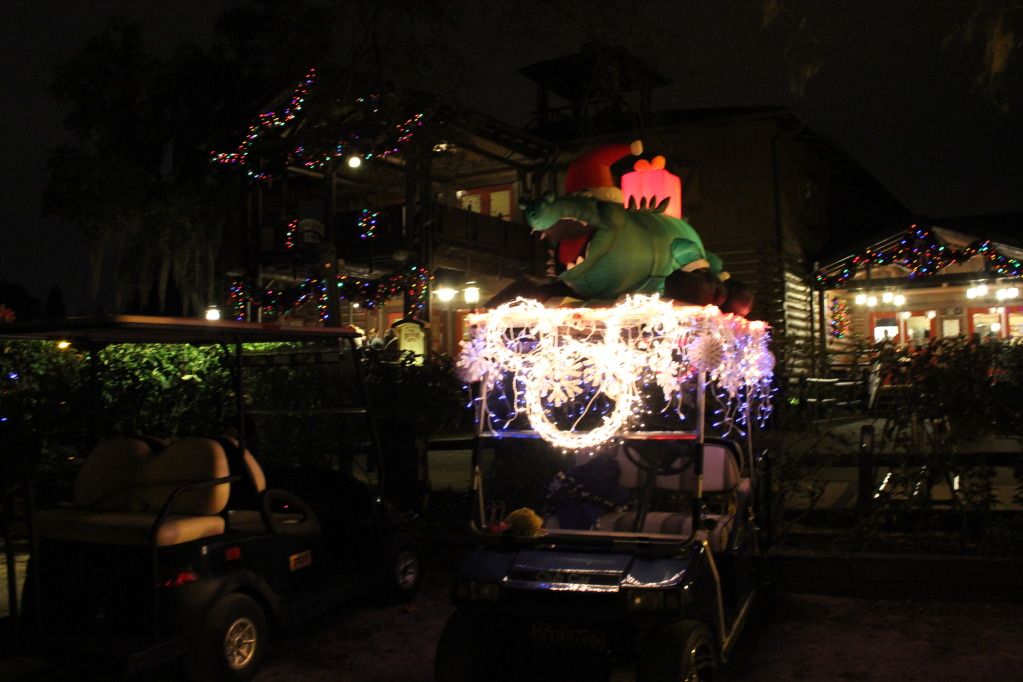 After a few laps around the sites, we decided to make our way back to the Lodge. I read that Roaring Forks had some yummy new cupcakes on their menu so we decided to take a peek. What? We walked off the buffet checking out the holiday lights!
When we arrived, we found that they were all sold out. Being so late, I wasn't surprised, but as we left, I happened to look back and saw a CM carrying a tray of fresh cupcakes to the pastry cabinet! Hooray! We each picked one then shared them when we got back to the room - not sure if I mentioned this before, but we do that a lot. This way we get to taste everything!

We opted for the S'mores and Carrot Cake cupcakes. They were both good, but the carrot cake was definitely the winner. The marshmallow topping on the s'mores cupcake just wasn't enough to act as the frosting. I would've preferred chocolate frosting, topped with the toasted marshmallow fluff. It was all still yummy, though.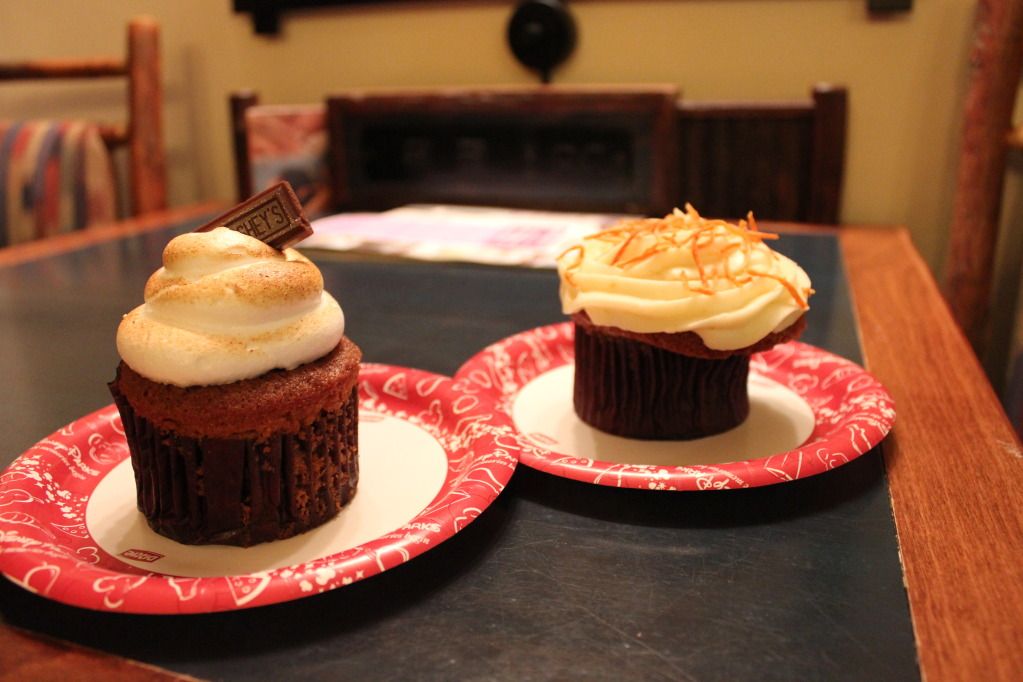 At this point, sleepiness set in and we sacked O-U-T!
Next Up: More from Main St., USA!