The plan for this day was to sleep in a bit, then head over to Epcot by 10am. My body, however, was begging for sleep to try and fight the ever-looming cold, so I did just that. We didn't end up leaving our room until about 11:15, giving us just enough time to hoof it over to Le Cellier for our 12:10 ADR. Eek!

It's well known that there are those who love Le Cellier and those who don't. Profound, I know. We happen to fall into the sheep category, albeit I do understand those that feel it's overrated. We're just total suckers for all of the restaurant's staples: pretzel bread, cheddar cheese soup, pretzel bread, the mushroom filet with that amazing risotto, pretzel bread, mac & cheese, did I mention pretzel bread? Like Crystal Palace, this is one that we try to hit twice on our trips (later you'll find out Beaches & Cream is another…how do we have time to try anything new?), and we always go for lunch.

Let's get onto the good stuff, shall we? (Warning: the food photos are from my phone and are not great)

Mmmm…pretzel bread. We usually ask them to bring out a basket of nothing but pretzel bread, no need to bother with the other rolls offered. They're all just filler, if you ask me.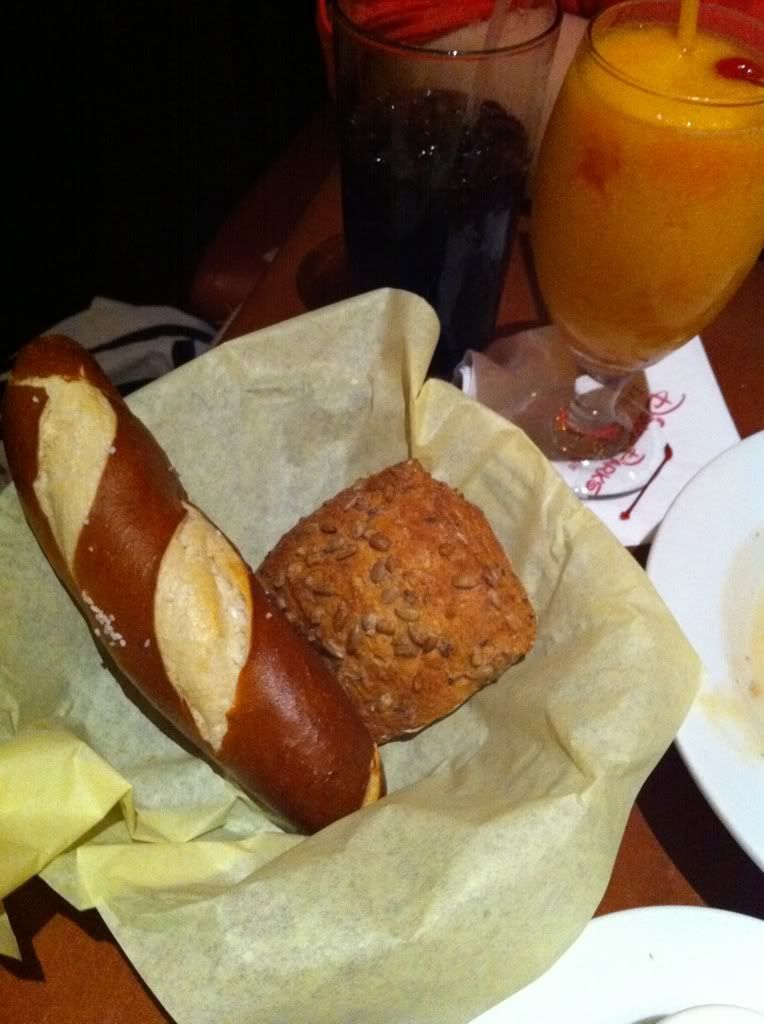 That delicious looking drink in the upper right is a Niagara Refresher - a non-alcoholic smoothie with mango, cranberry, and a splash of Sprite. SO stinkin' good, and only found here.

We ordered a bowl of cheddar cheese soup to share.
<The photo on my phone looks just awful, so just imagine a bowl of creamy bacony ™ goodness here. >
We each ordered the mushroom filet (aren't we adventurous?), and we love the risotto so much that we ordered an extra side to share!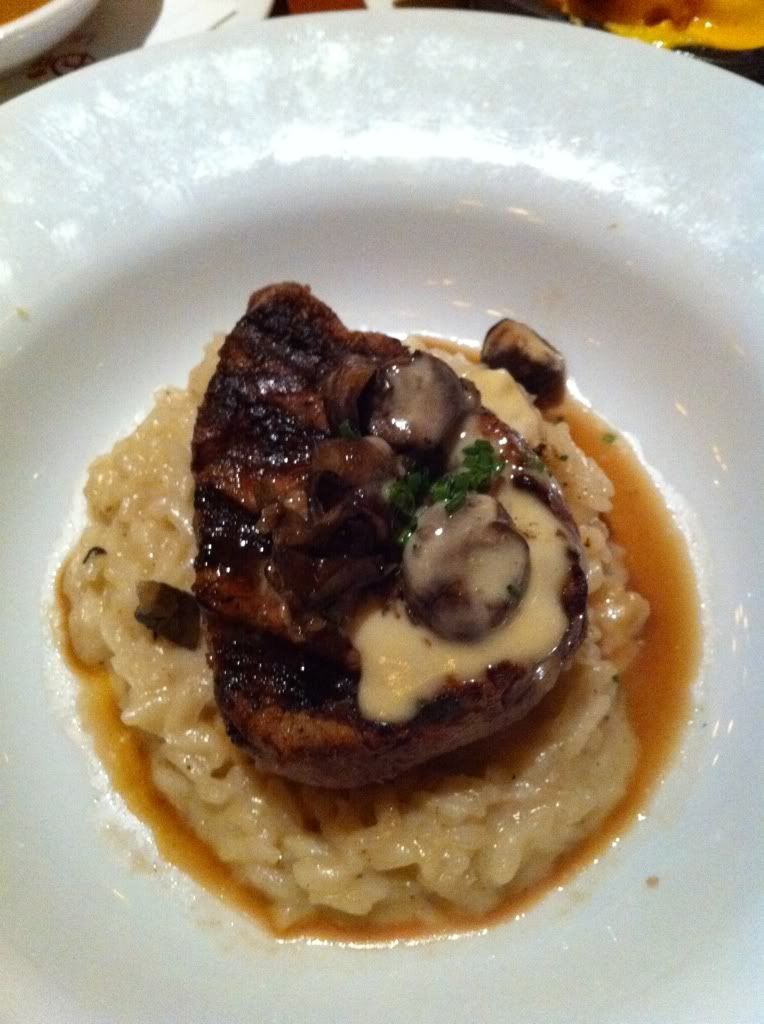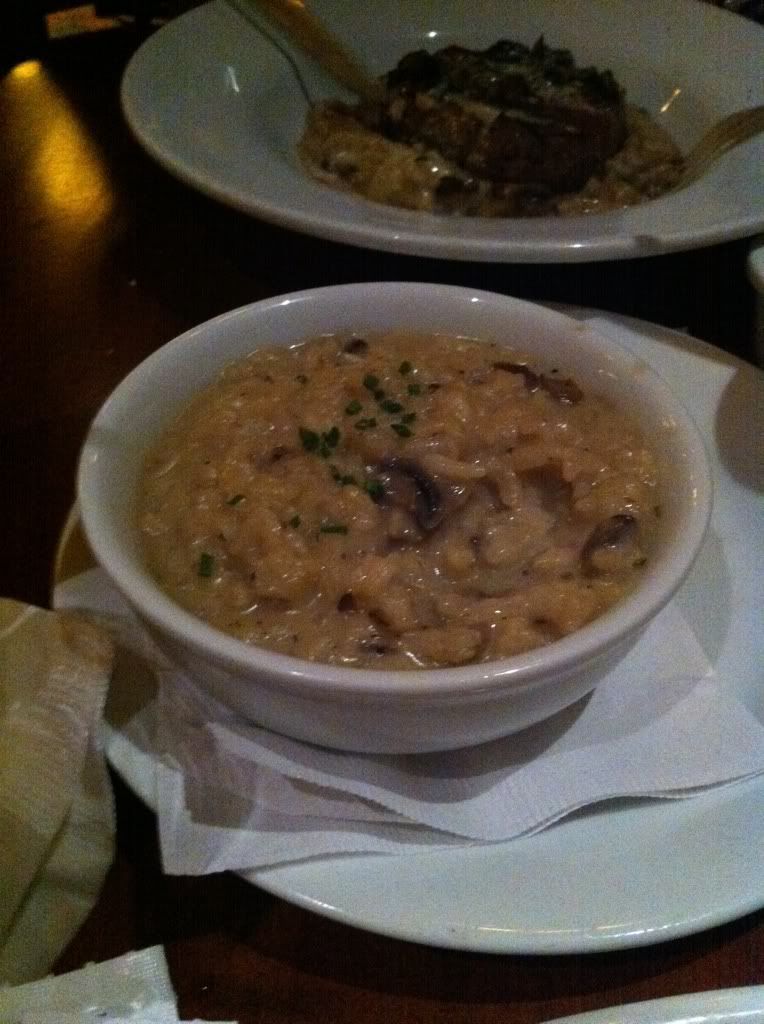 Not surprisingly, we were incredibly stuffed, so we skipped dessert and asked for the bill. As we stumbled back into World Showcase I heard some loud music coming from Future World. I knew exactly what it was and immediately made a beeline right for it. The gospel choir Joyful! was performing, and while neither one of us happen to be very religious, we both adore gospel music for whatever reason. Much like the Glee Club at DHS, and the Dapper Dans on Main St., USA, this was something I really wanted to see but didn't actually pencil it into the itinerary. The timing just happened to work out perfectly, which is the best kind of Disney magic.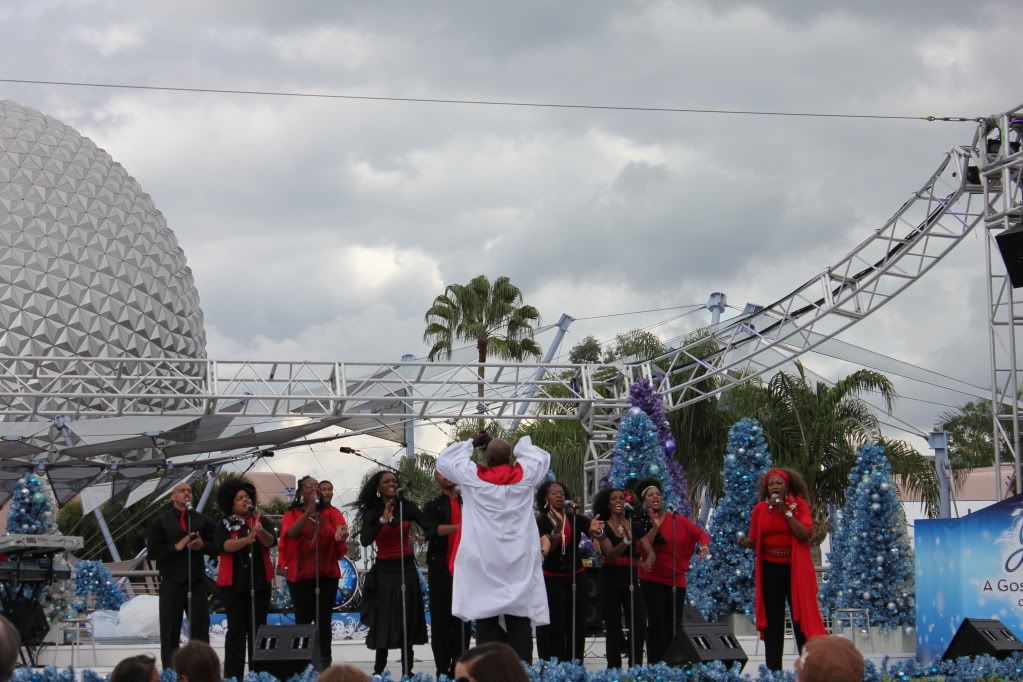 Almost as much fun as the group themselves was watching the crowd's reaction to their performance. Some folks really got into the spirit, which just added to the experience.

Here's a quick video of them that I shot with my phone. I just love their choreography.



Needless to say, I really hope they come back for Epcot's holiday celebration this year.

After their set, we took a trip around Spaceship Earth, because really, who doesn't love this attraction? I know some people feel very strongly against the interactive screens as you make your way down, but we always have good time with them: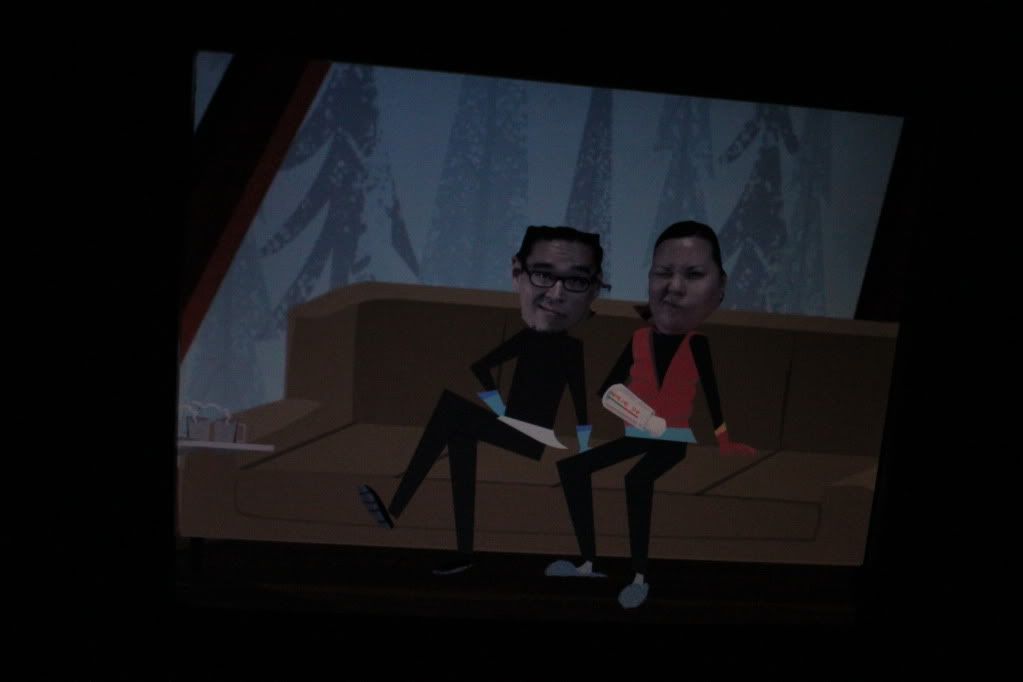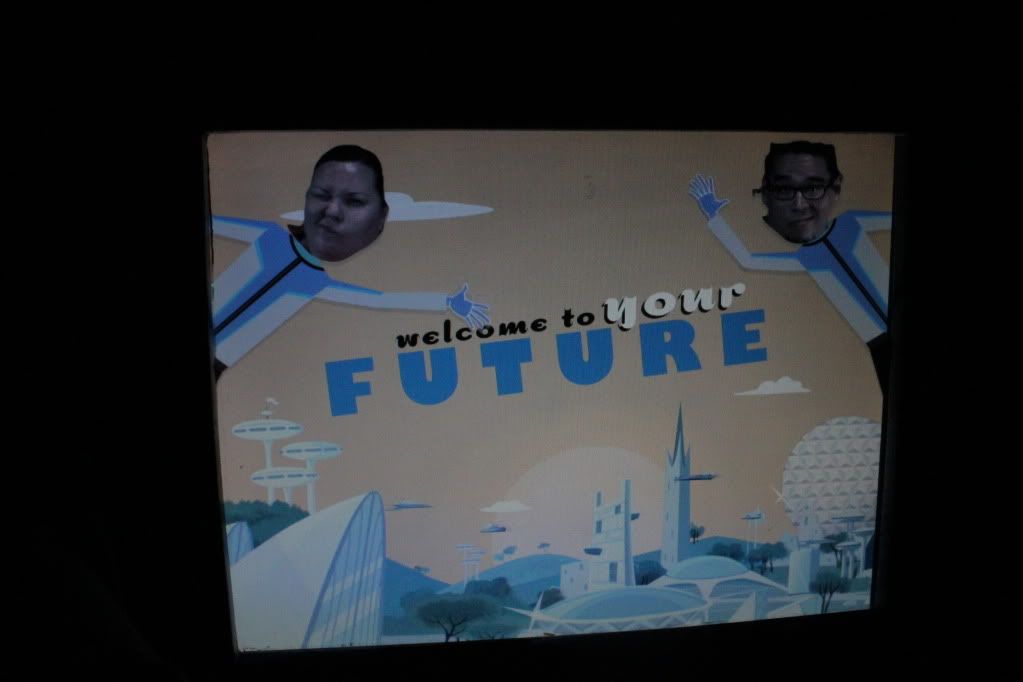 We had big plans for that night and I still needed some rest (STUPID cold!!), so we made our way back out to the car. I did manage to nab some photos of the holiday topiaries at the park's main entrance on our way out, though: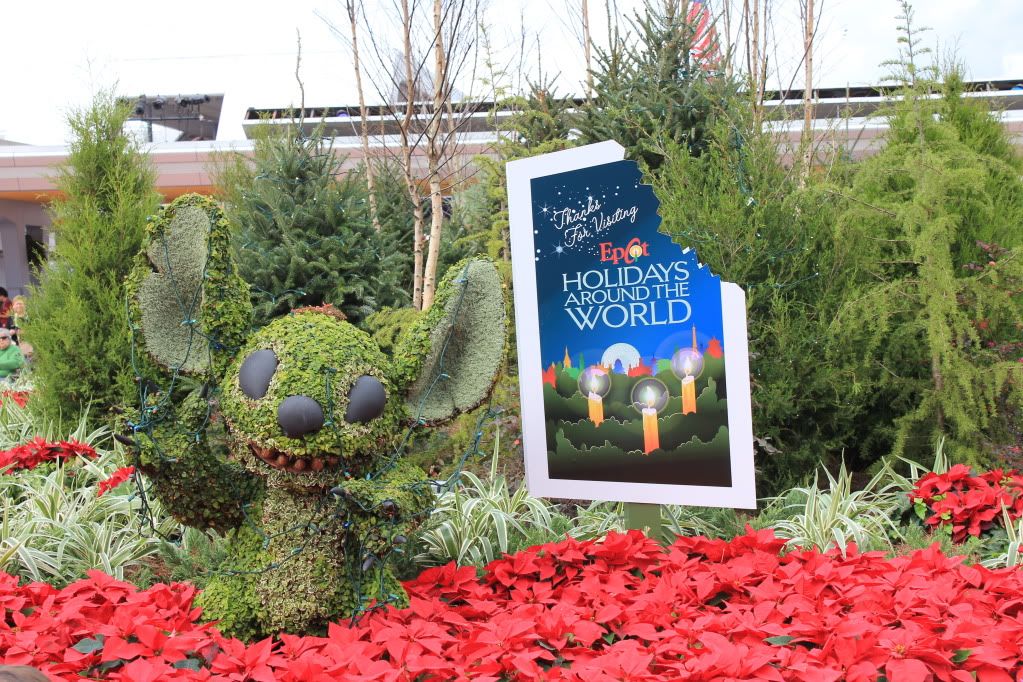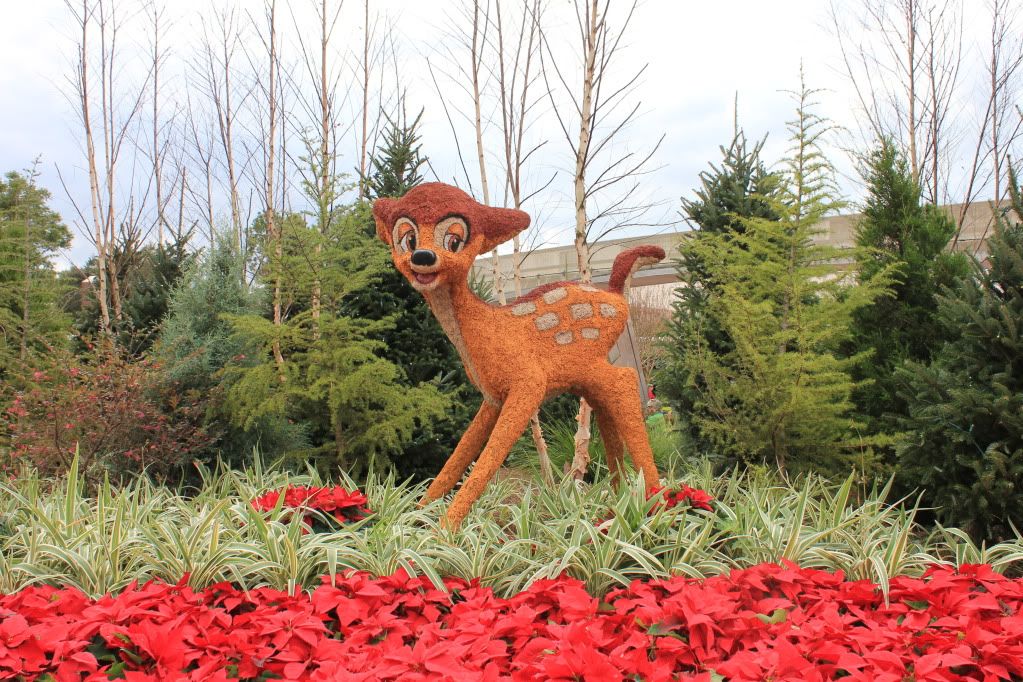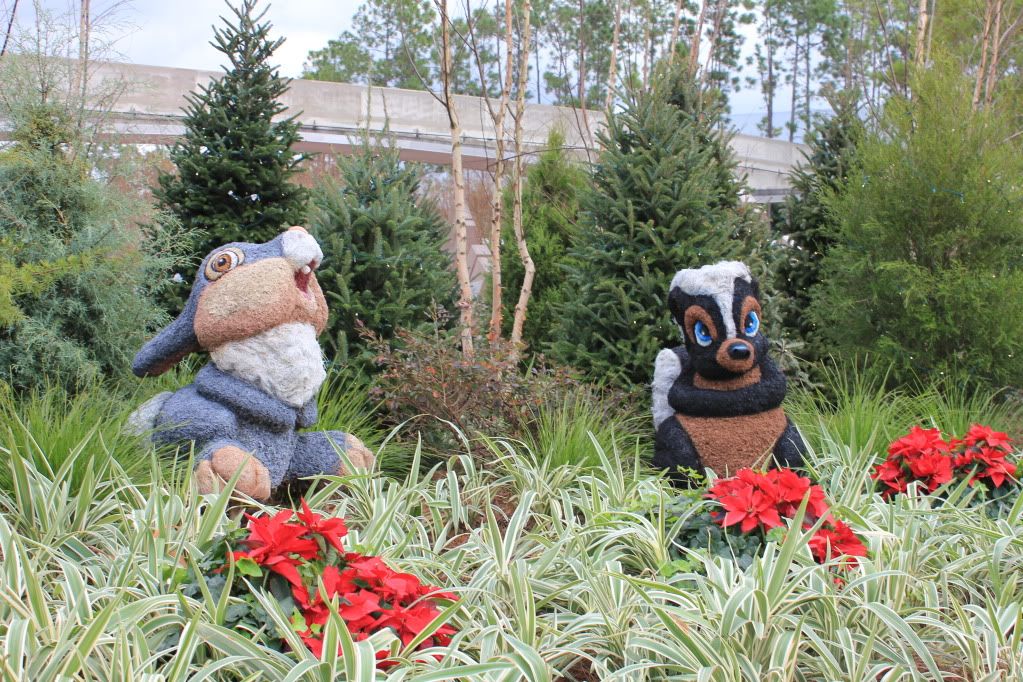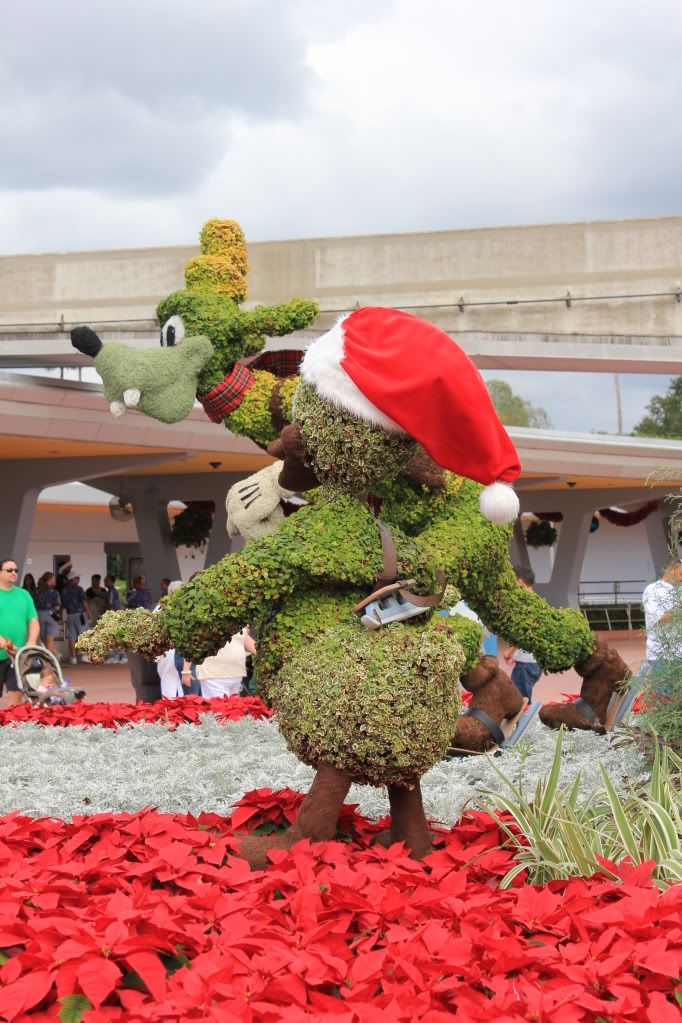 Meanwhile, back at Wilderness Lodge…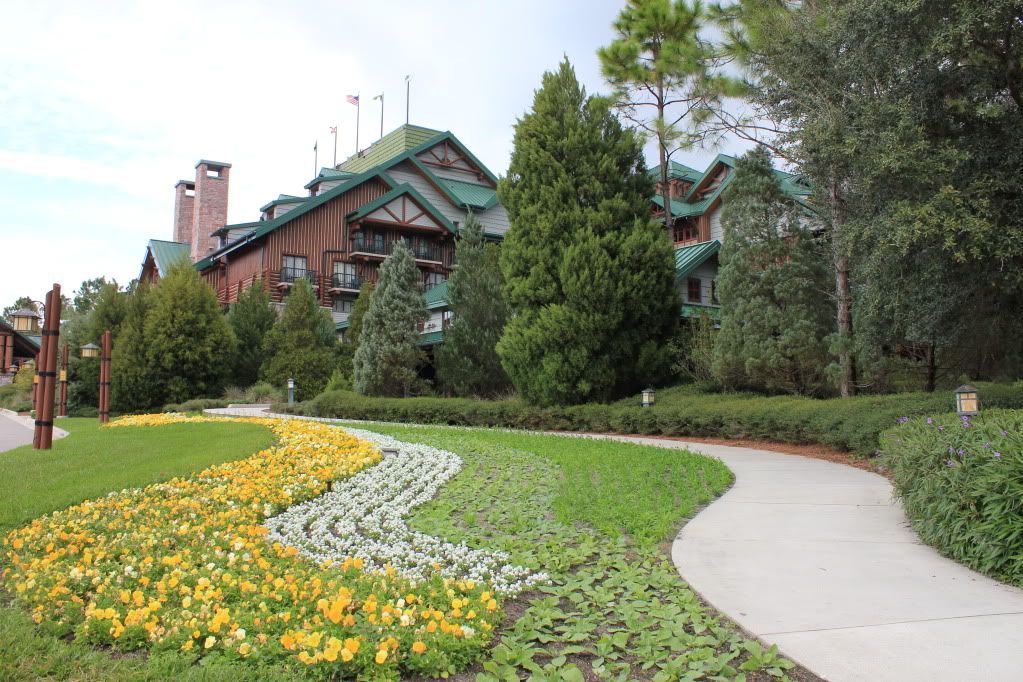 When we got to our room we found a new little visitor. Perry, maybe?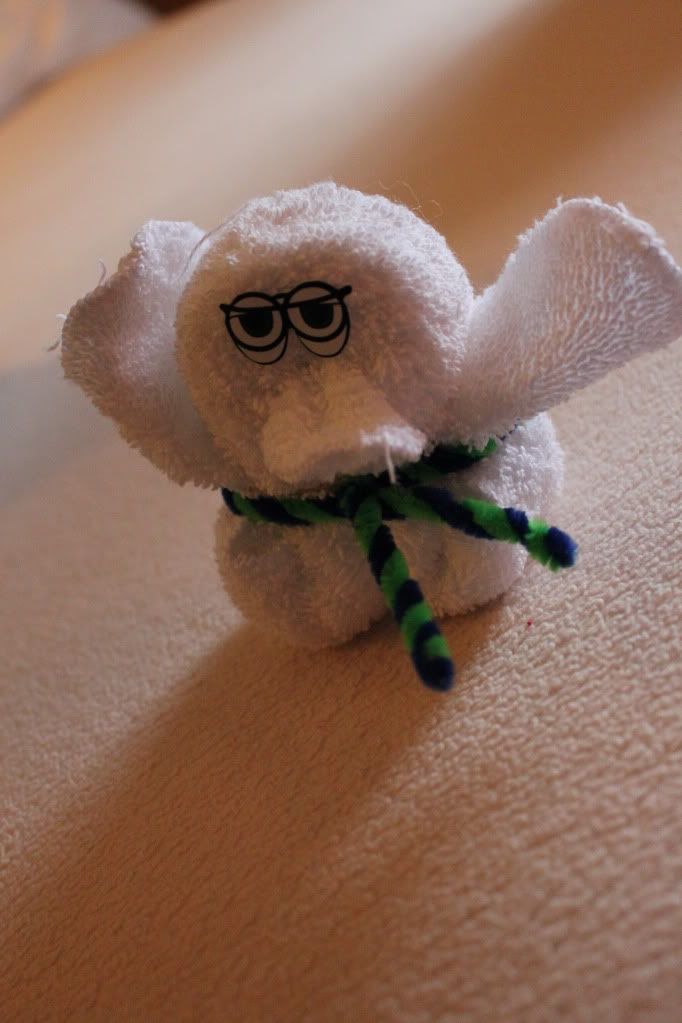 Now our snowman(?) had a little buddy to keep him company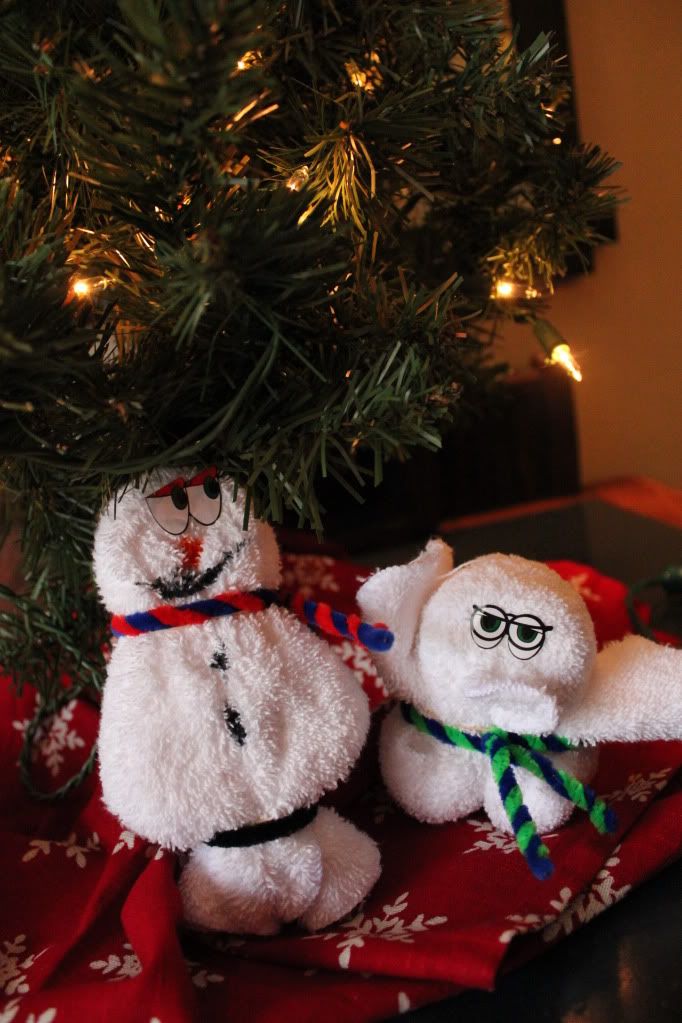 In the ever exciting saga of eat-sleep, eat-sleep, we did just that. It was time for a quick nap before our date with a wizard later that evening.