After I photographed seemingly every nook & cranny of Main Street, we hopped on the resort monorail. I could not wait to see the life-size gingerbread house in the lobby of the Grand Floridian. I mean, I was seriously giddy that we were finally getting the chance to see it in person!!

Getting off the monorail. That's a whole lotta poinsettia down there!



Pretty trees adorn the lobby entrance from the monorail

Ooooooh Aaaaaah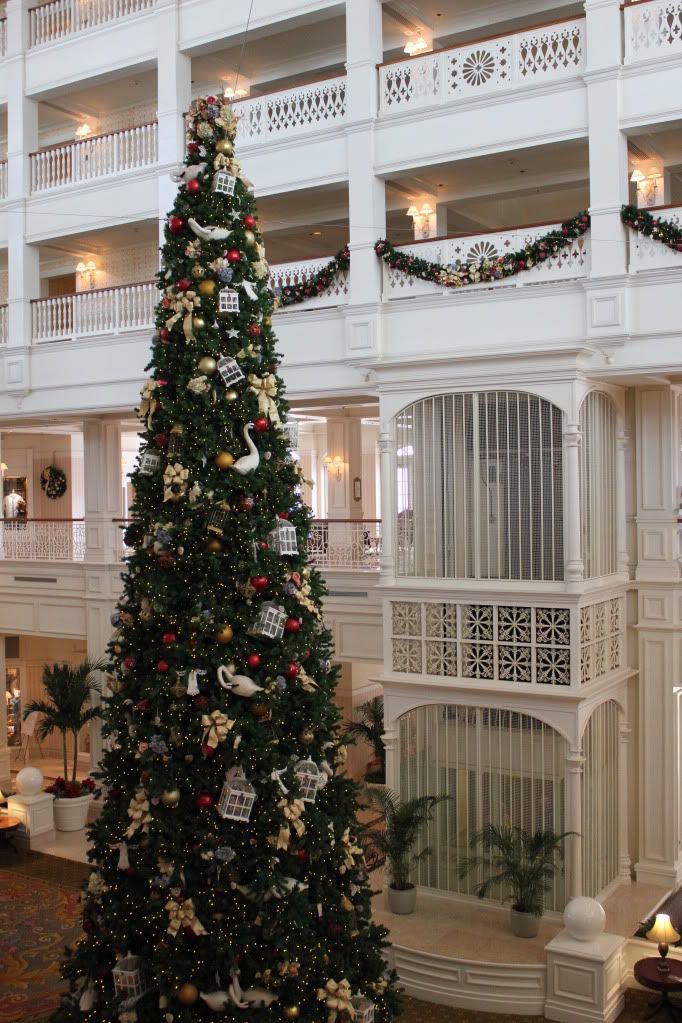 THERE SHE IS!!!!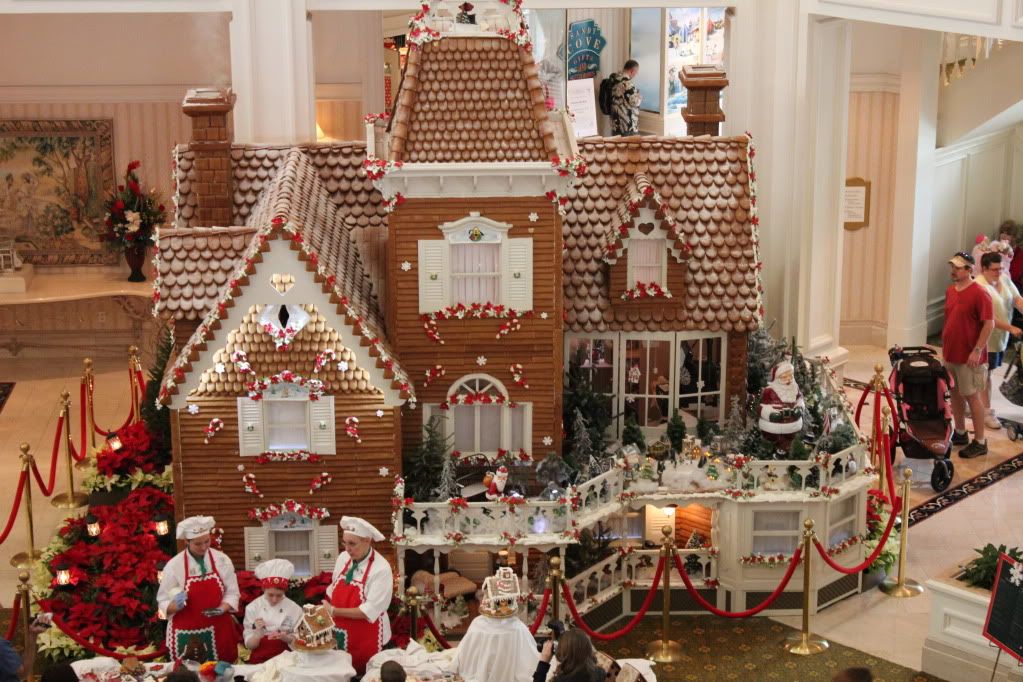 I absolutely love gingerbread houses. They're one of my favorite themes for holiday decorations, so it's safe to say that it was love at first sight here.

We hitched a ride in the birdcage to get down to the first floor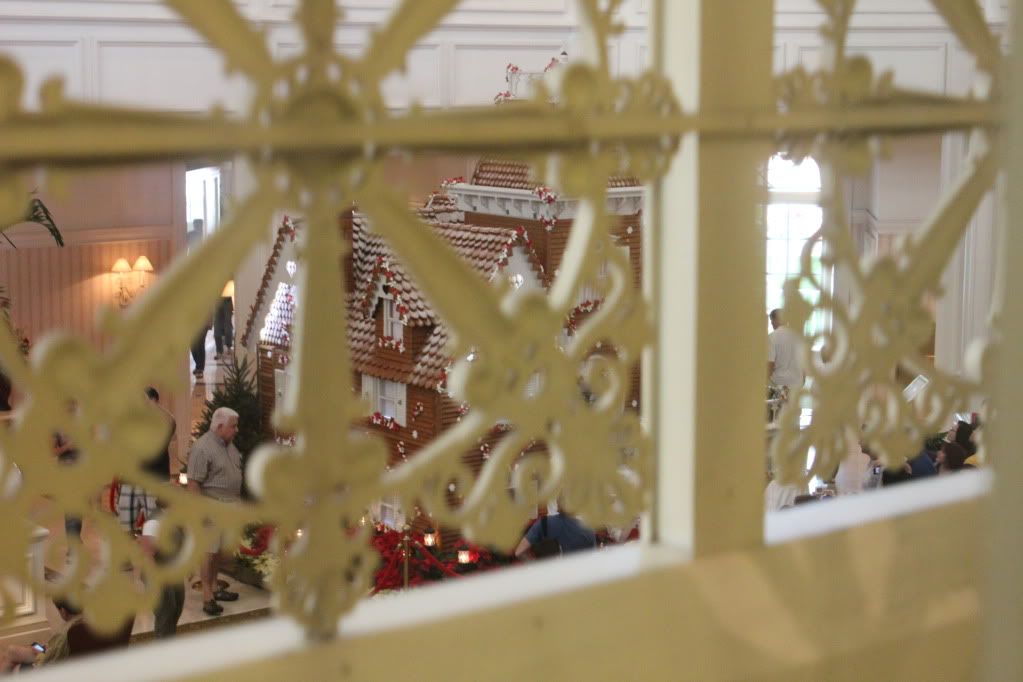 Ain't she purrrdy?!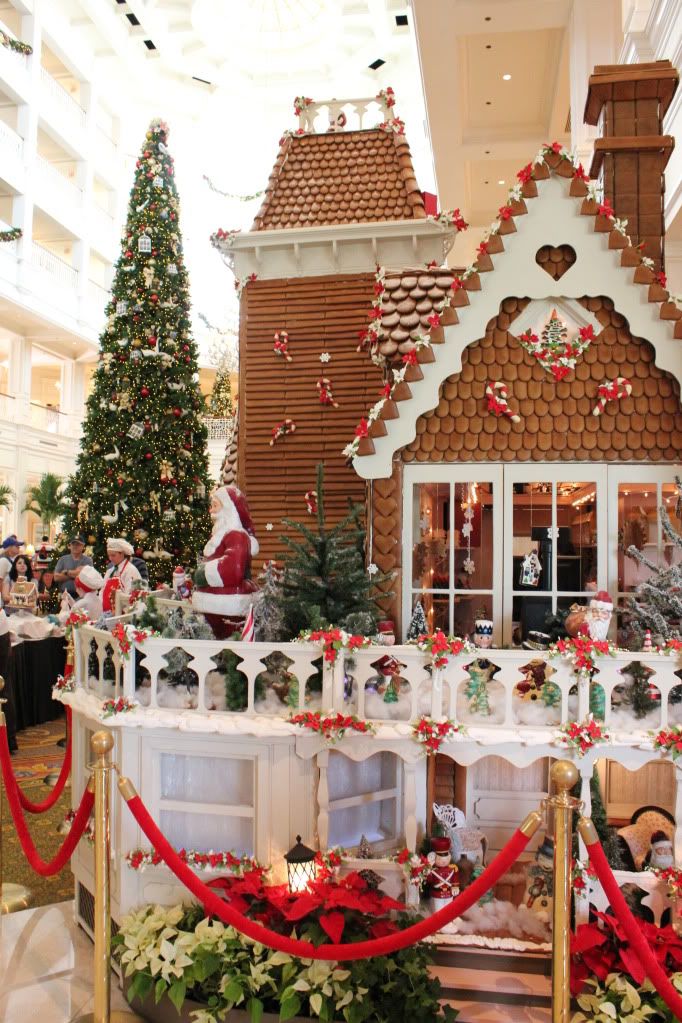 I couldn't believe how much detail there was. This was something I didn't see on all of those WDW Christmas specials.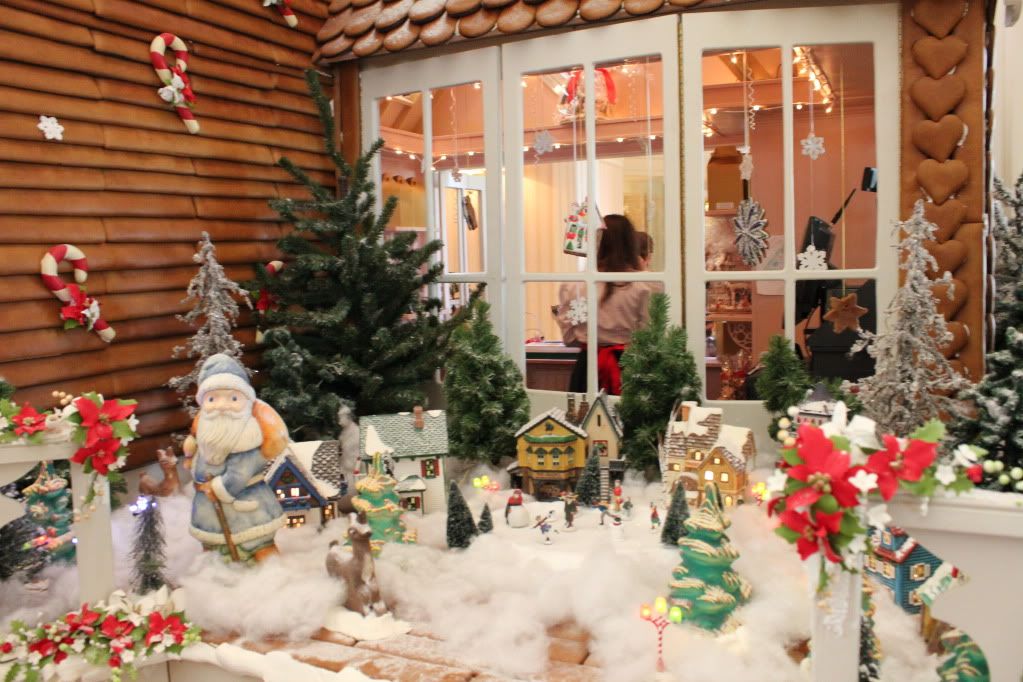 Proof that we were there! (grainy iPhone photo)



Some elves were busy putting together gingerbread houses to be sold INSIDE the big gingerbread house. So meta.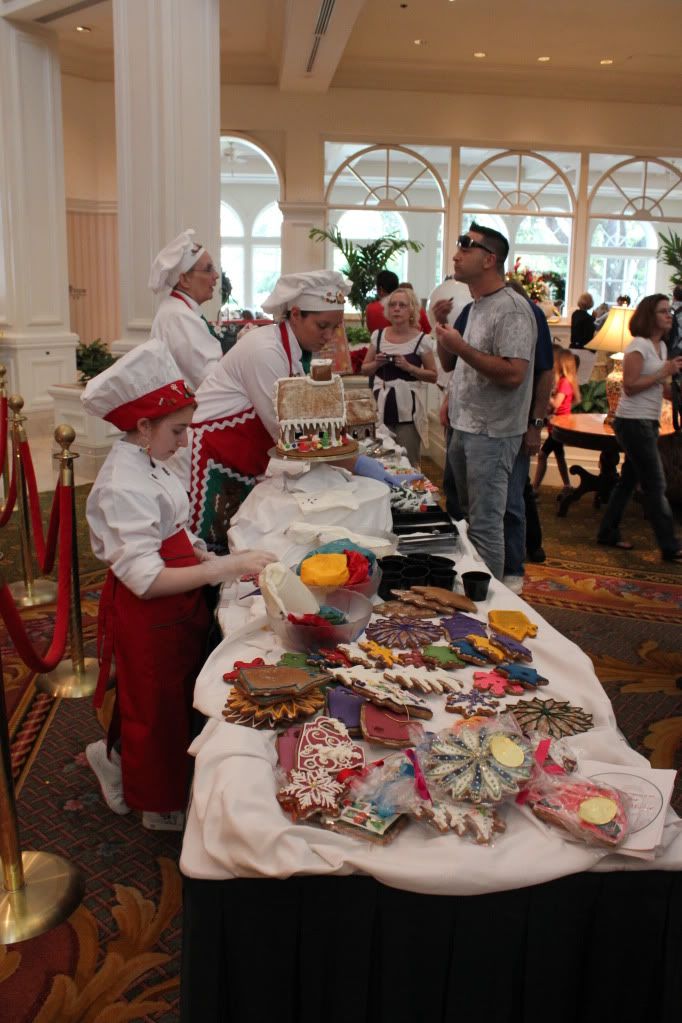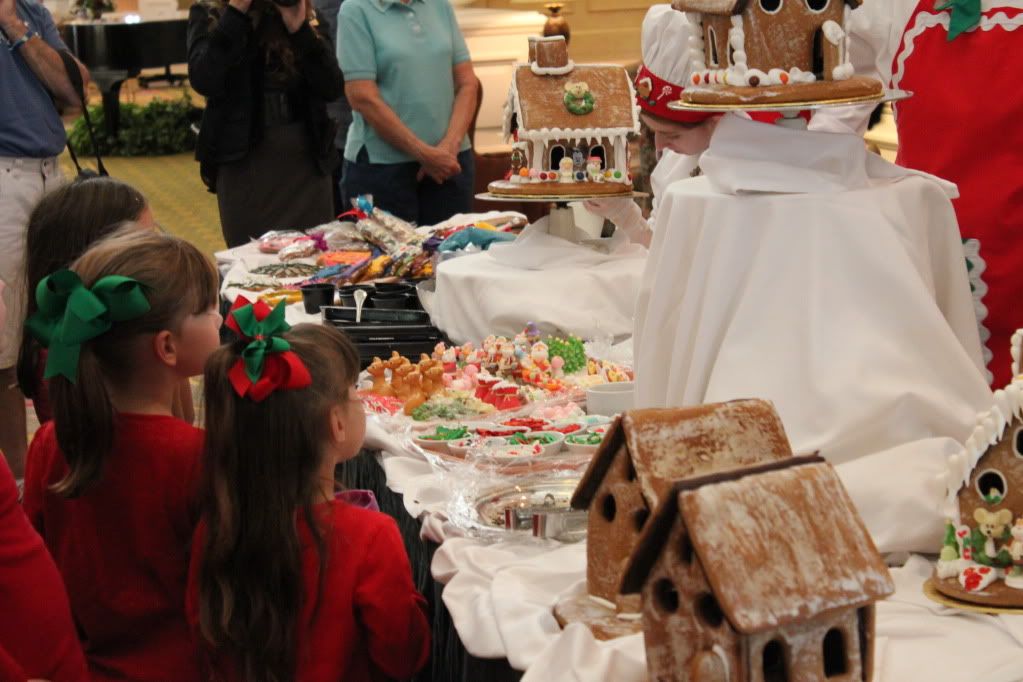 They were also making gingerbread cookie ornaments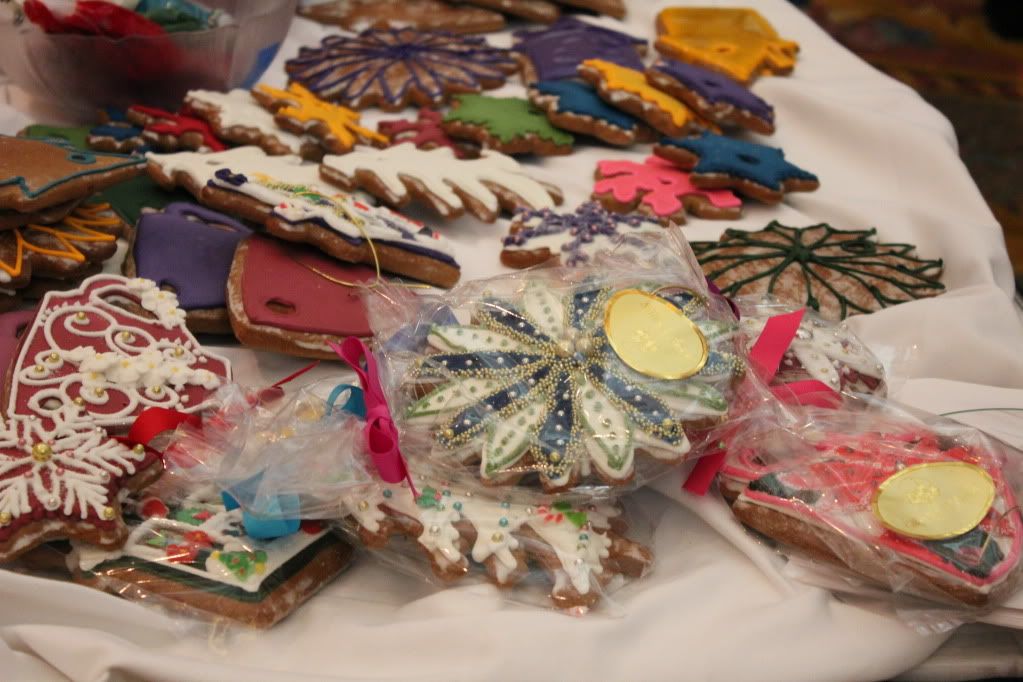 After pouring over every last detail, we hopped in line to buy some goodies. I was still on a high from actually being there and may have gone a little overboard. Although, I did stay strong in resisting the urge to drop $70 on a gingerbread house, I couldn't even imagine trying to get that thing home to CA. We bought a few shingles, 1 for us and the rest to take home as gifts, a chocolate snowman filled with little chocolates for my dad (he LOVES snowmen like I love gingerbread houses), and a pin made exclusively for the gingerbread house.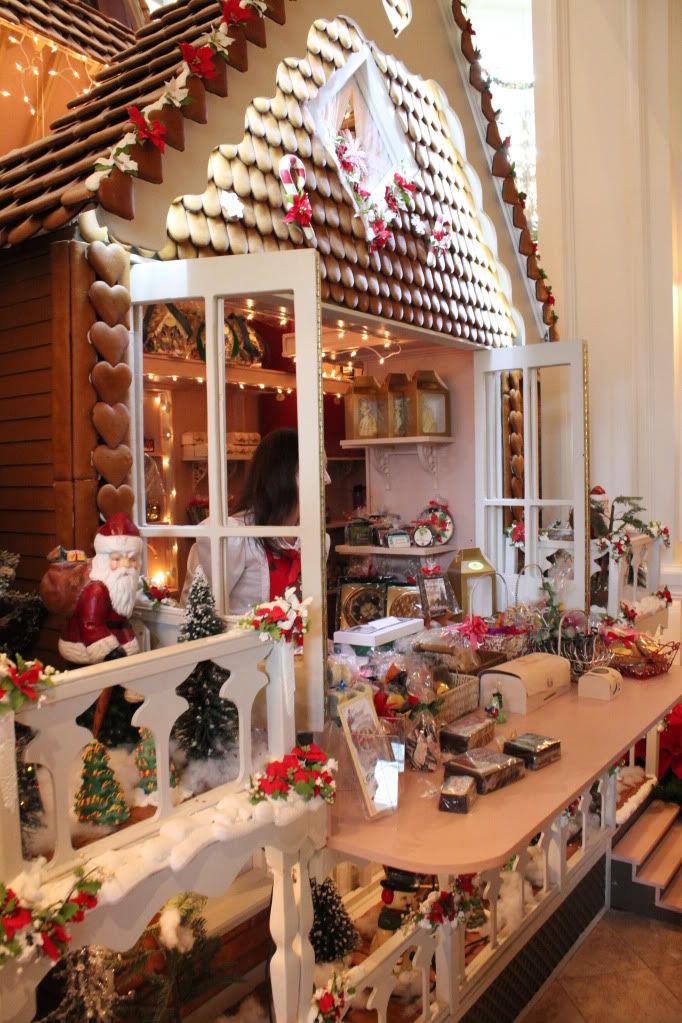 After we had our bag o'goodies and successfully searched out all of the hidden mickeys on the house, we decided to relax in the lobby for a bit. Our view:



Squeeeeee!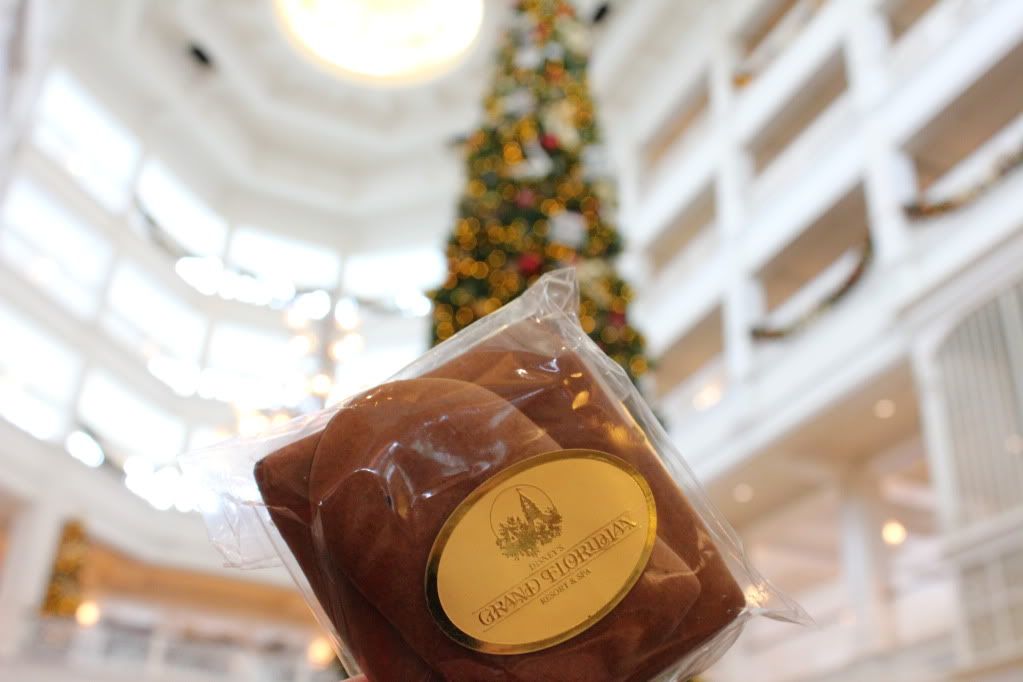 A very sweet older couple came and sat down with us and we got to chatting for a bit. They told us about how they moved down to FL from the Northeast a few years ago, and that they liked to take weekend getaways to the Disney resorts every couple of months. This time they were staying at the Grand for a few nights with their friends. Fun!! I love how Disney becomes the common denominator and you can meet so many different people while you're there.

After about 20 minutes, their friends appeared and it was time for us to get going, so we bid farewell and headed up to the monorail platform. One last shot on our way out (it's like I can't help myself)…

Since we had already been to the Poly and they didn't have much to offer in the way of holiday displays, we opted to skip it and made way to the Contemporary.

Always a happy sight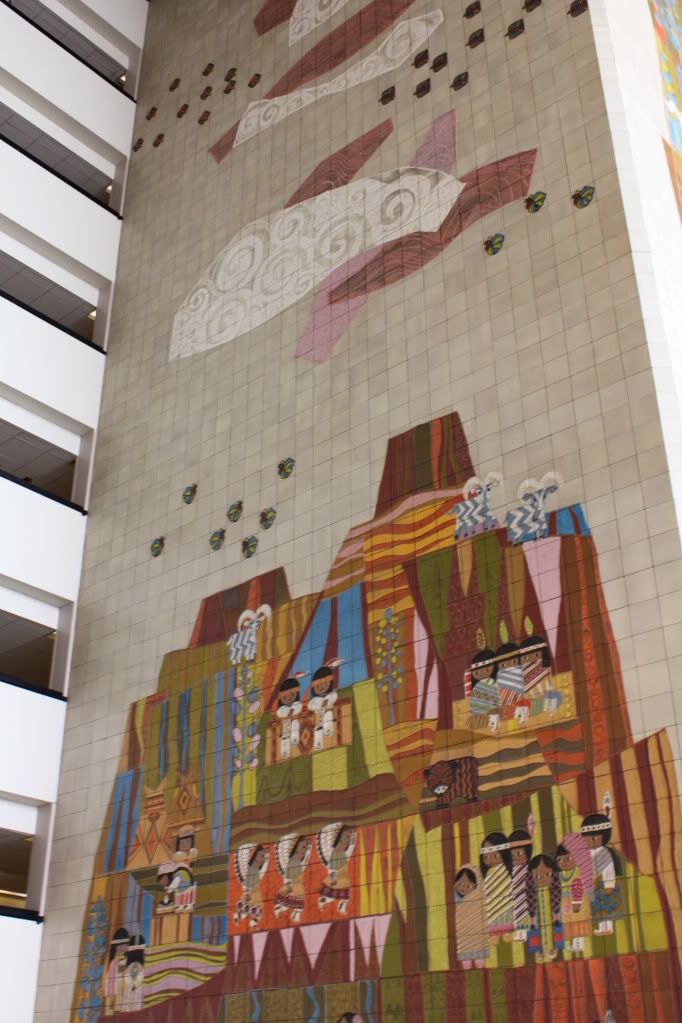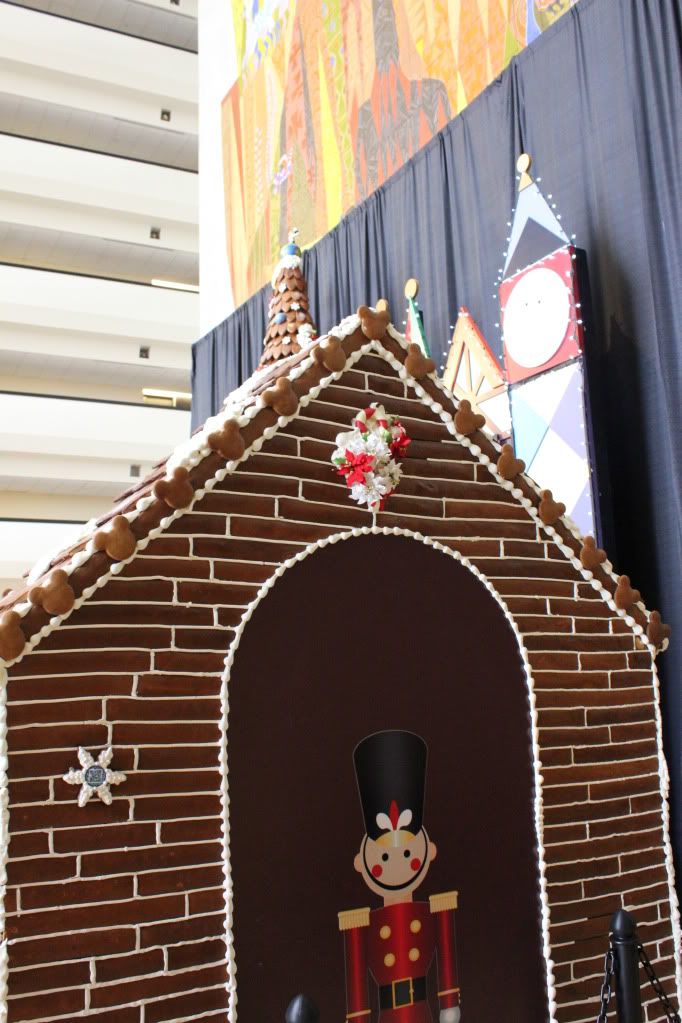 Apparently someone wanted to sample the gingerbread before they bought a piece. Yeesh.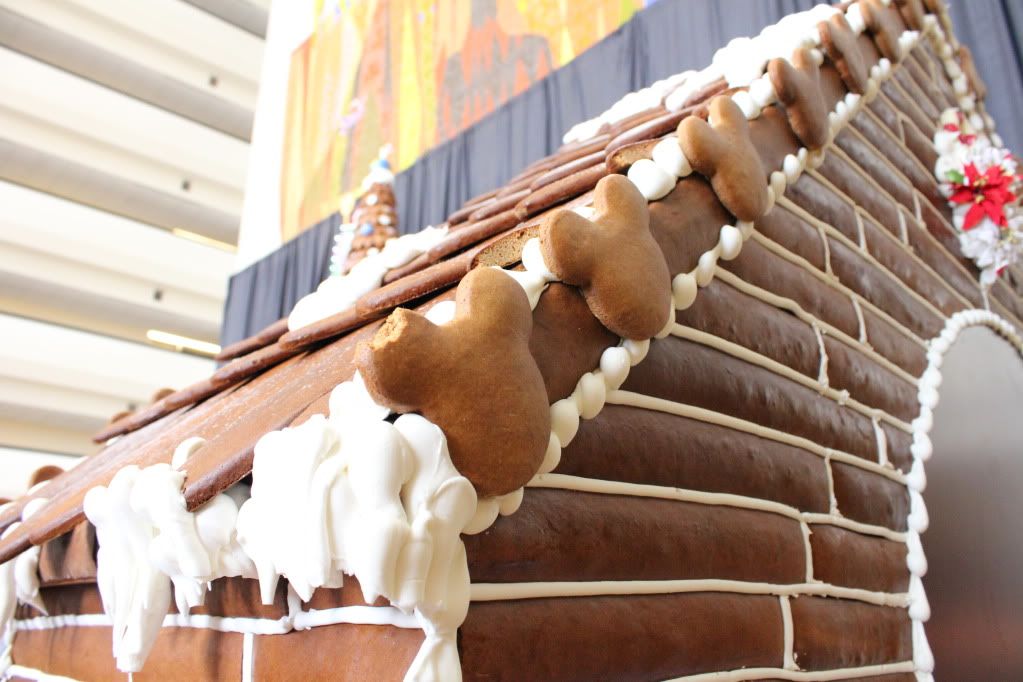 Their cute, albeit understated, display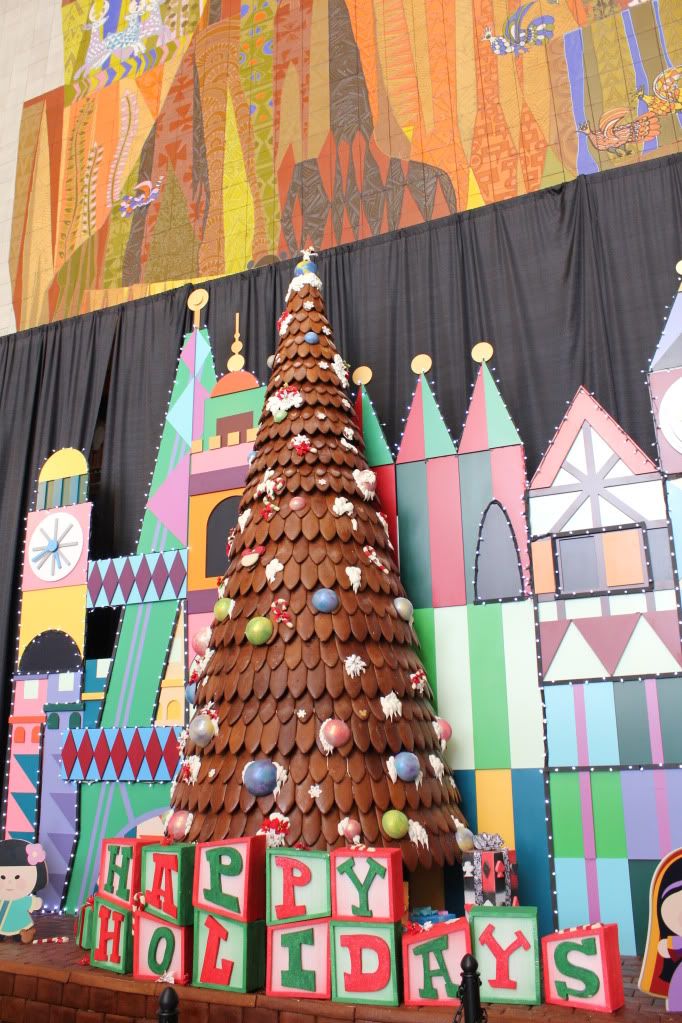 "O' Gingerbread Tree, O' Gingerbread Tree, how tasty are thy branches"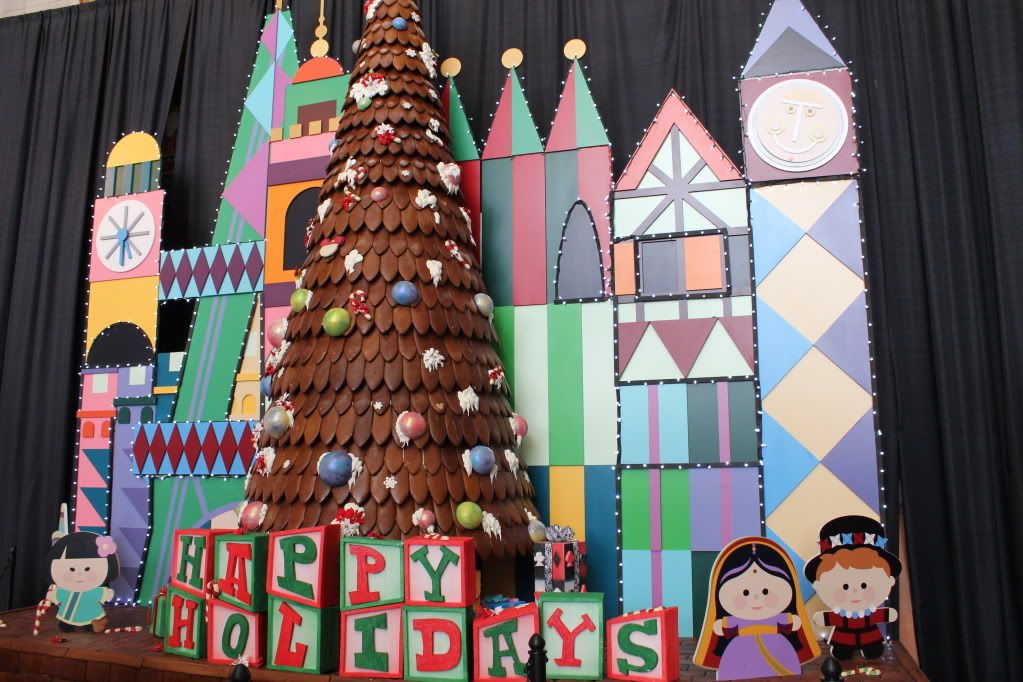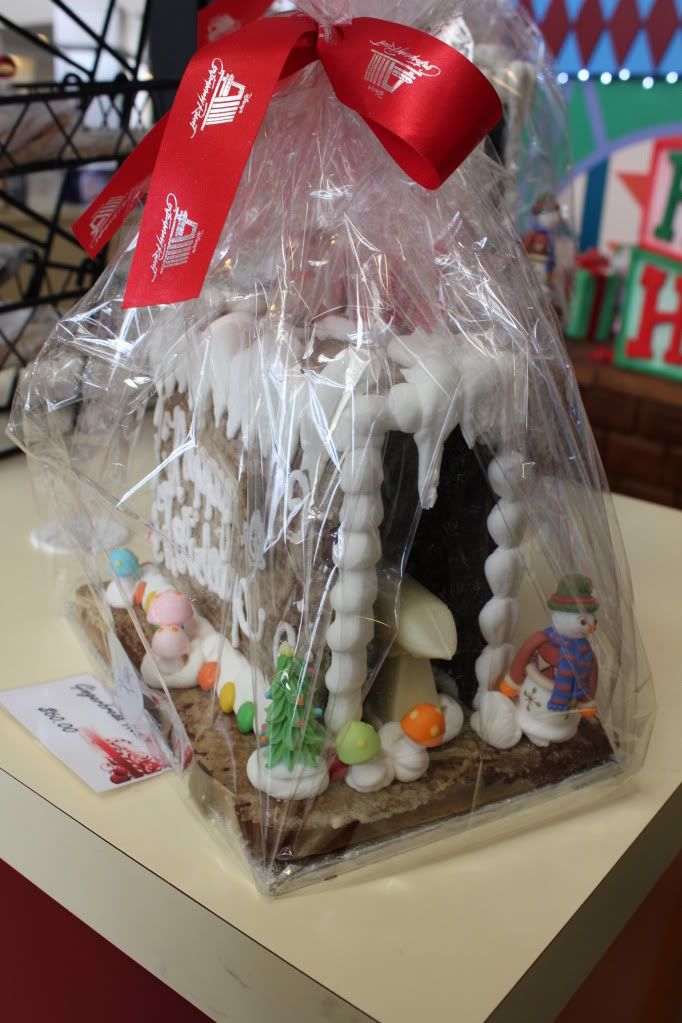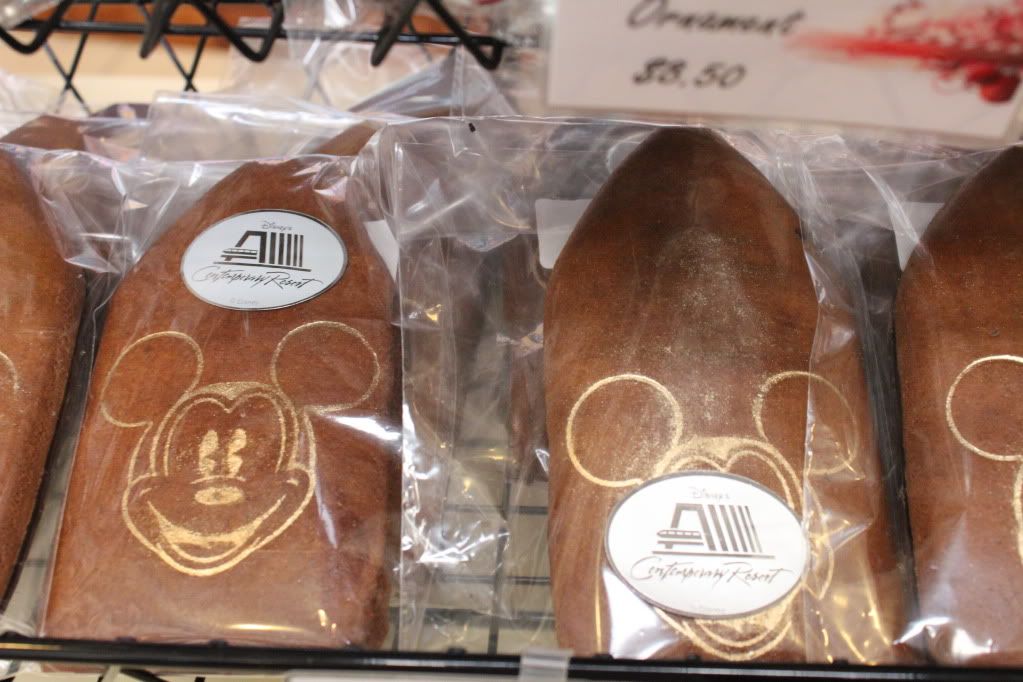 I wanted one of each!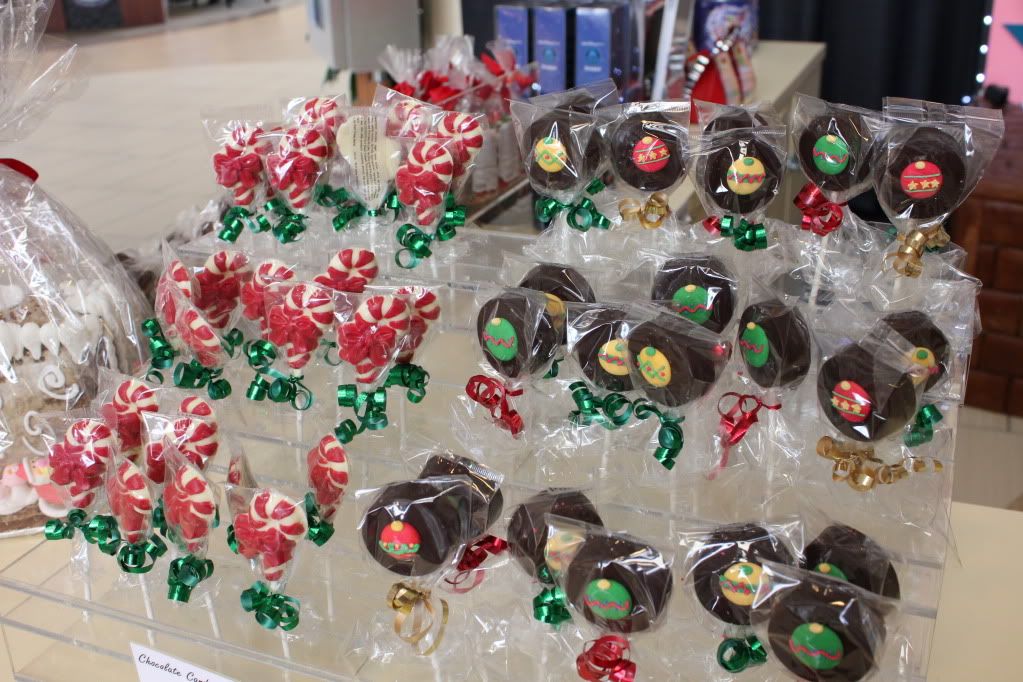 We figured the gingerbread shingles would be the same, so we just picked out one of the specialty cookies they had for sale. I can't seem to find a picture of it but it was a double layered cookie with jam in the middle, covered in powdered sugar. Afterward, we wanted to check out the cupcakes in the quick service bakery, so our next stop was the Contempo Cafe.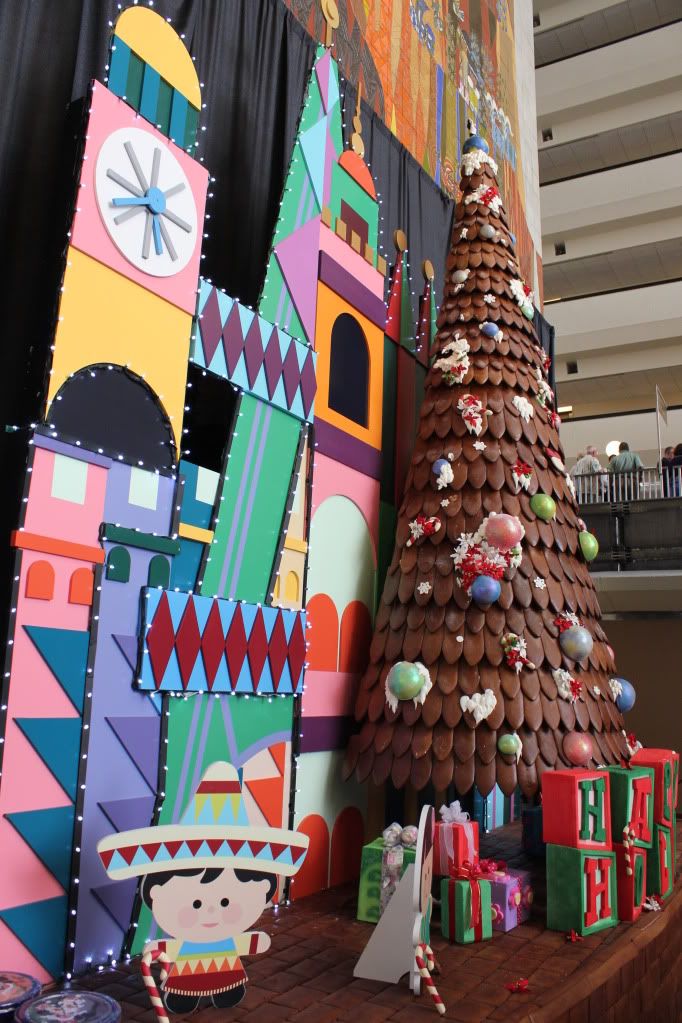 I think they need to put up some "no drooling on the glass" signs here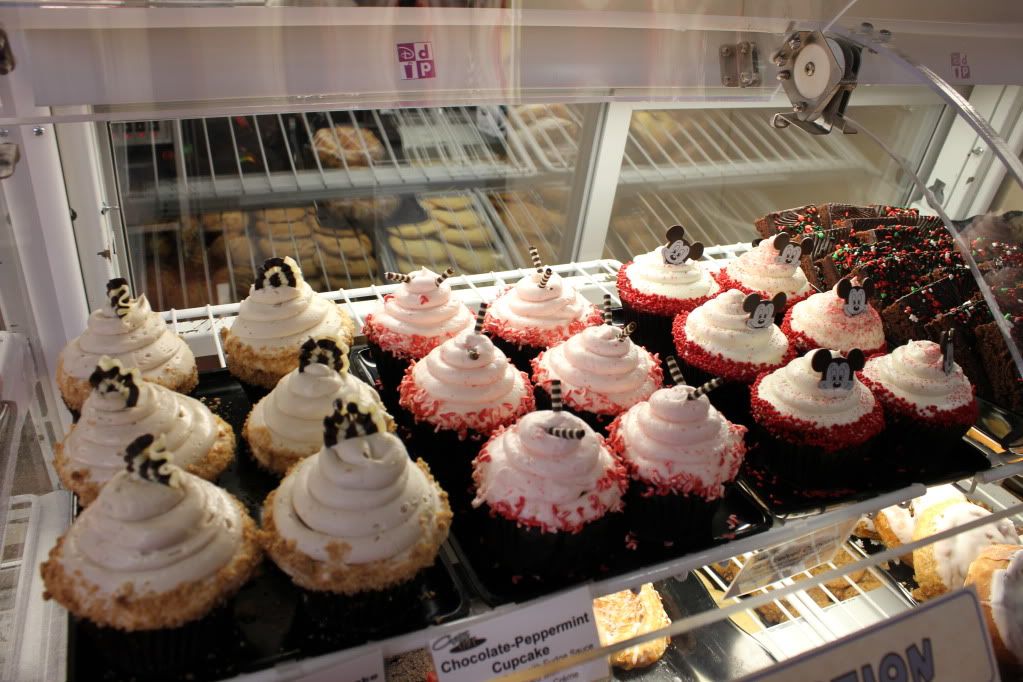 In keeping with the holiday theme, we chose Chocolate Peppermint & Spiced Apple cupcakes to take back to our room. For the record, we were buying sweet treats left & right, but we hadn't eaten any of it just yet.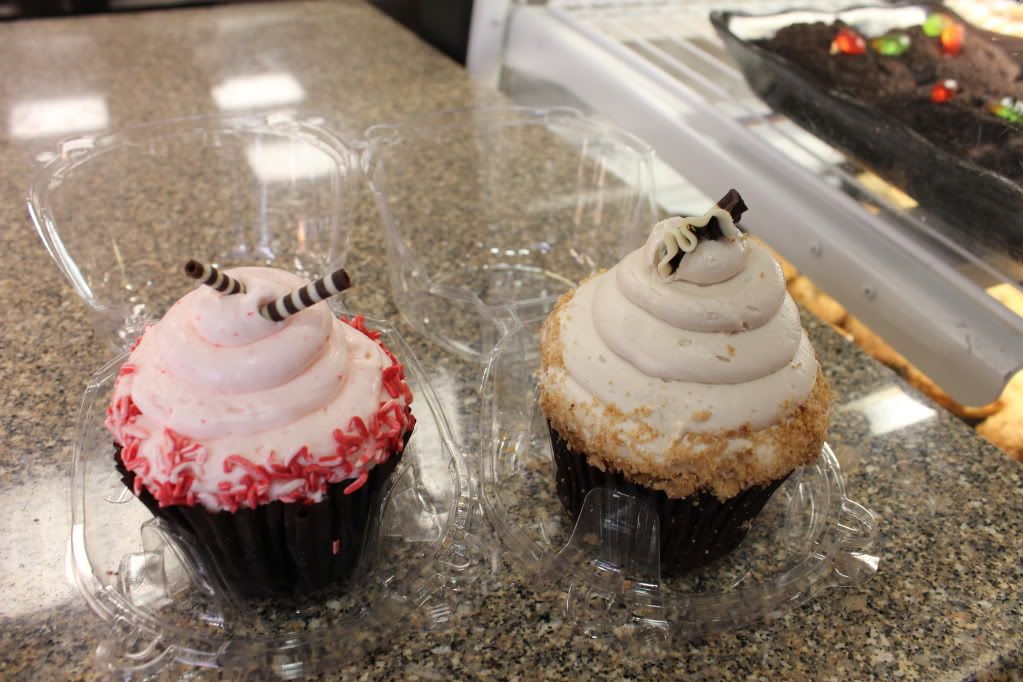 We made our way out to the boat dock, which led us into an area of the Contemporary we'd never been to before.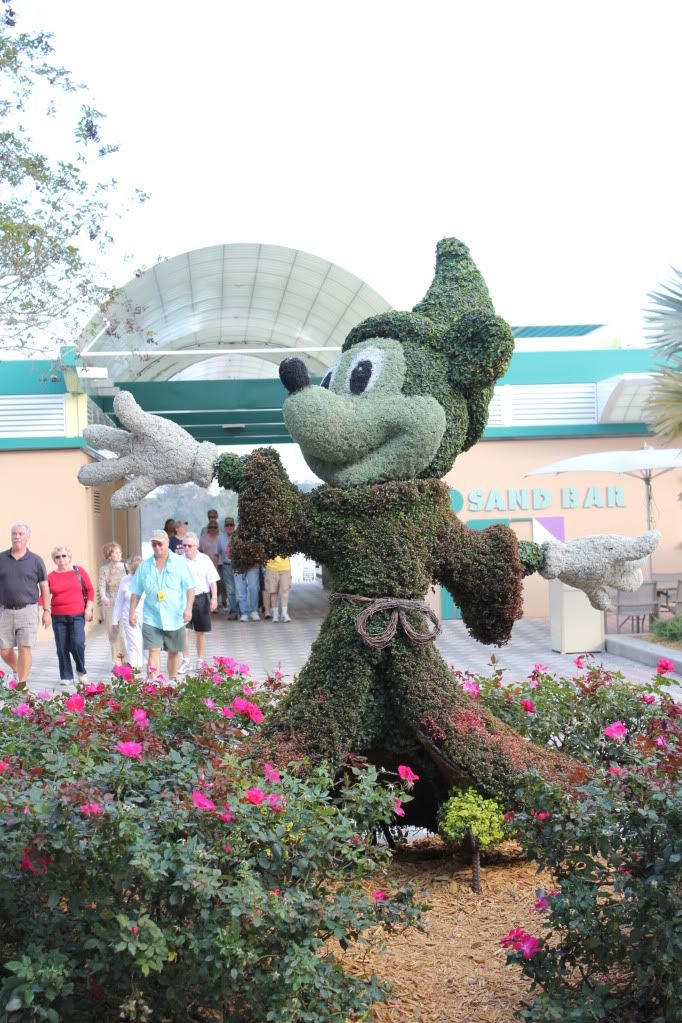 Waiting on the dock



Our boat was practically empty!



Home sweet home



We stopped by the geyser in hopes that we'd get to see it erupt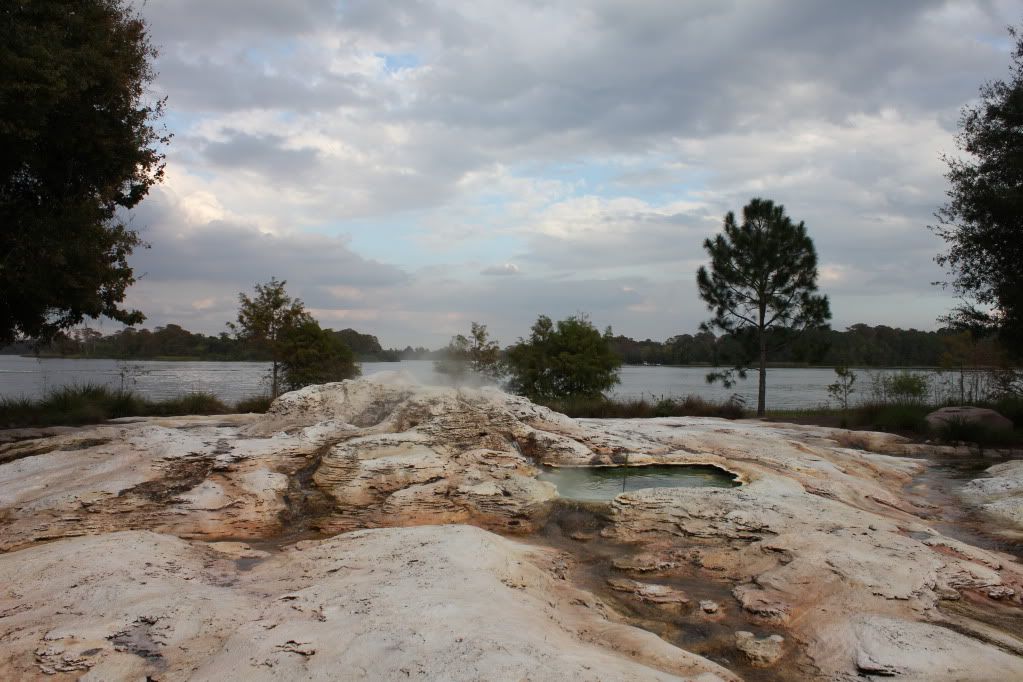 On the boat ride back from Ft. Wilderness the night before, our driver pointed out that there's a bear face within the building, so I entertained myself while waiting for the geyser by trying to capture it on my camera. Can you see it?!



Meanwhile this was still happening over at the geyser…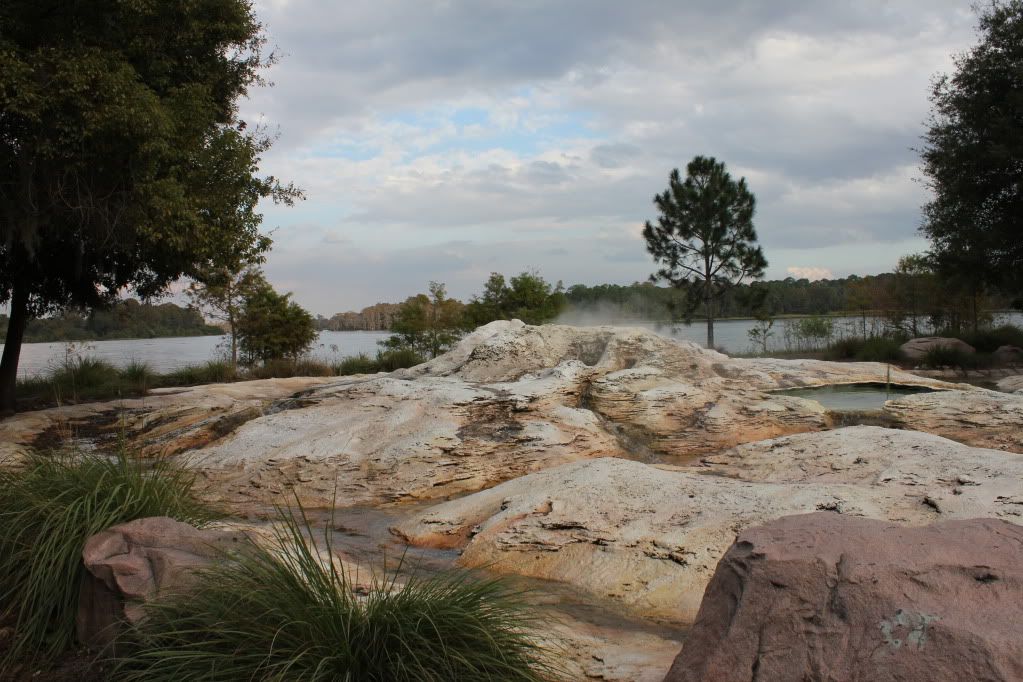 After a few minutes, we gave up and decided to try to catch it later (spoiler alert: we never did). We had some fun stuff scheduled for that night, and I was in dire need of a nap if I had any hopes of seeing our plans through.

We were greeted by this little guy in our room!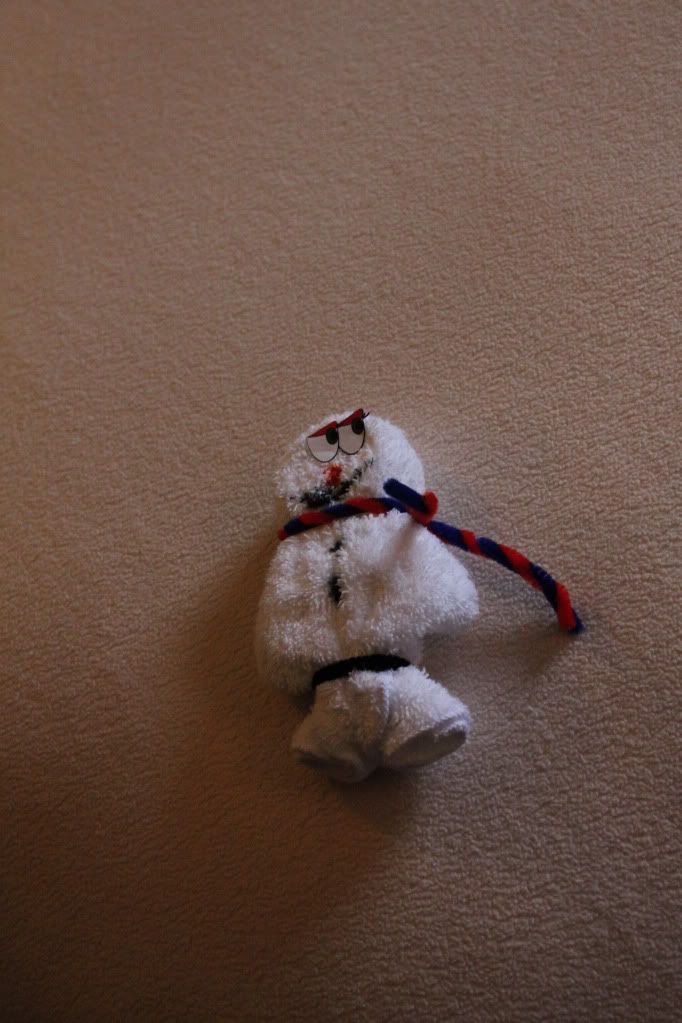 We brought a mini pre-lit tree along with us, so our new little friend had a perfect home underneath it (nevermind the unopened box of ornaments in bubble wrap in the background
)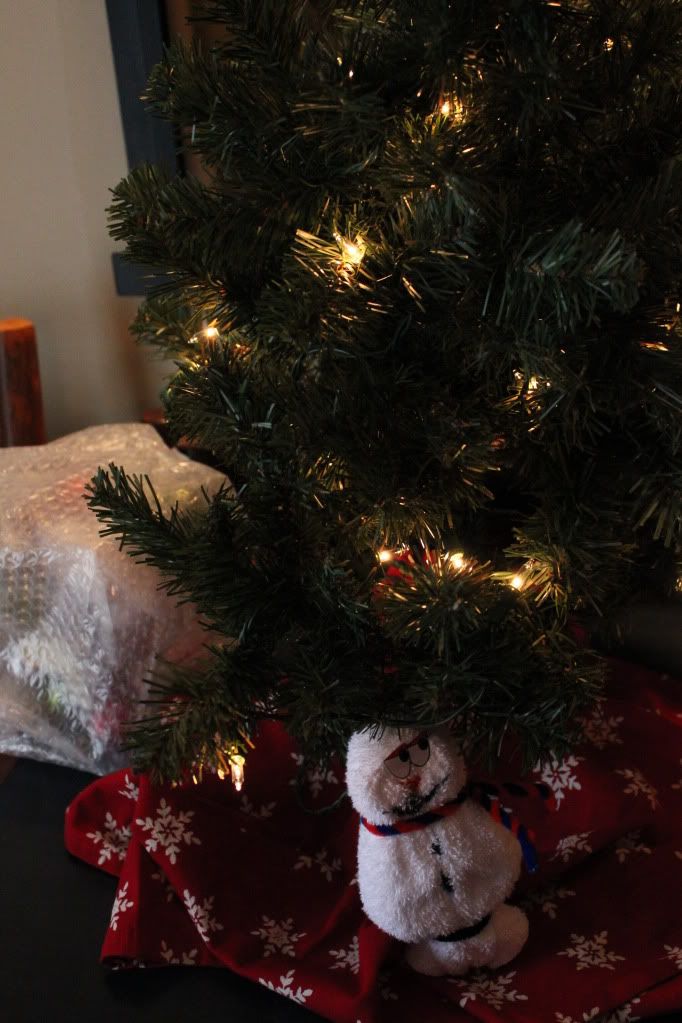 For those wondering how all of our goodies were: we ate our shingle from the GF later in the trip and I'm sad to report that it was NOT good. It tasted like bland dough filled with cloves; not at all what I was hoping for. We left the cookie from the Contemporary for too long and we didn't get to try it because it expired a couple days after we bought it. Boo to that. The cupcakes, however, were quite tasty! Not our favorite of the trip, but they hit the sweet spot.
Next Up: The Best Cupcake EVER, and something about some dancing Lights.