Day 3 Continued...
After breakfast, DH & I had tickets to one of the Allears.net's December to Remember events, and my family was heading over to AK before checking into the Hard Rock Hotel at Universal. Since this was my brother's last day at WDW, we all decided that we'd rather spend more time together instead of splitting up, so we opted to take the boat over to MK. First, they helped us lug our bags to our room.

In planning for the trip, I read that certain rooms have an ever-so-slight possibility of being able to see the MK fireworks from the balcony, and an even slighter chance of having a view of Cinderella Castle - all at the price of a woods view! Normally I like to leave the possibility of a great view up to those that dole out the pixie dust, but this was too good to pass up. I decided to try and take control of our fate and asked our TA to request a room with a king bed, on a high floor, overlooking Otter Pond. I reminded myself not to expect that any of the requests would actually be granted, but seriously, how awesome would that be?!?

What we were given was a room with a king bed, on the first floor, overlooking the DVC pool, which is on the opposite side of the resort. Maybe by requesting Otter Pond, they just thought we wanted a water view? lol

Truthfully, neither one of us really cared all that much about having the king bed, we have a queen at home and it's perfectly fine. I'm not even sure why I ever request it if the other option is a queen. The floor/location wasn't a shock since the CM showed us where our room was on the map at check-in, and even though I was prepared to not have our requests granted, I was bummed that the room was on the first floor. When we walked inside, we found that it was a handicap accessible room. Something I didn't discover in all my research beforehand was that most of the king bed rooms at WL are HA rooms. We had one at Pop on a previous trip and the tub-less shower made for a big mess in the bathroom, which made it difficult when getting ready. I certainly understand why they're set up that way, and by no means do I mean to come across as insensitive to those that need it. I'm also not crazy about being in one of the HA rooms because I feel like we could be taking it away from someone that needs it. I'm sure Disney is careful about this when assigning rooms, but I couldn't help but feel guilty.


Since the room had 2 strikes against it, everyone agreed that I should call the front desk and see if they could move us to another room. An hour and a few confused-but-helpful CM's later, we ended up in a room on the 4th floor with 2 queen beds and the same view of the DVC pool. We were much happier with this room. Next time, I'll leave the view up to fate.


Looking straight out of our balcony to the DVC Pool.

Are there any otters in that pond?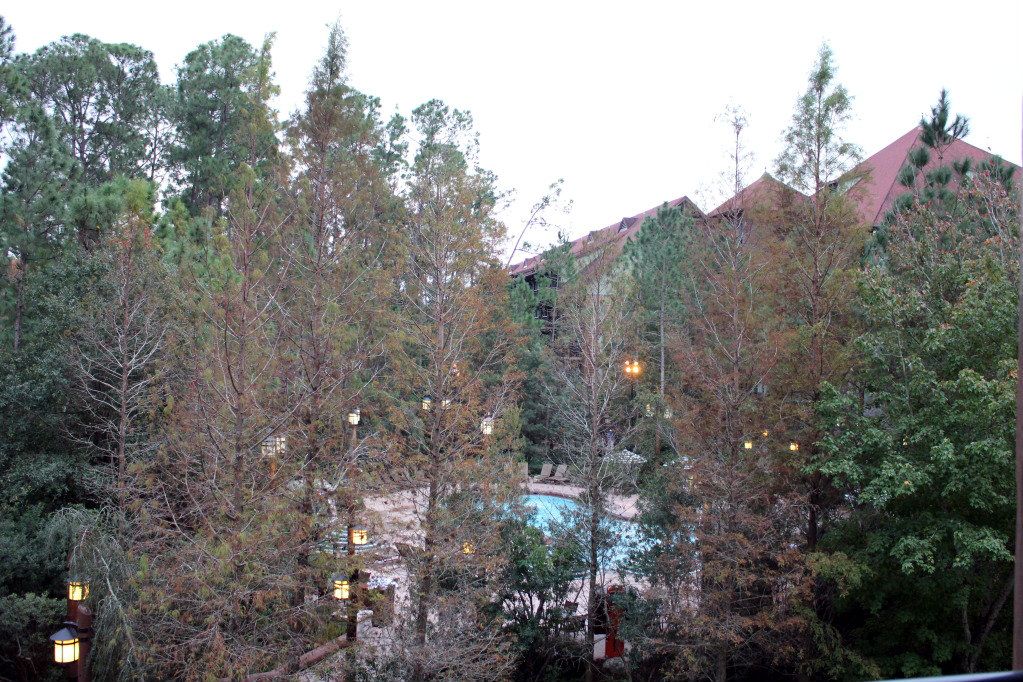 Out to the right. That cement cover in the grass is right outside the patio of the room we had on the 1st floor.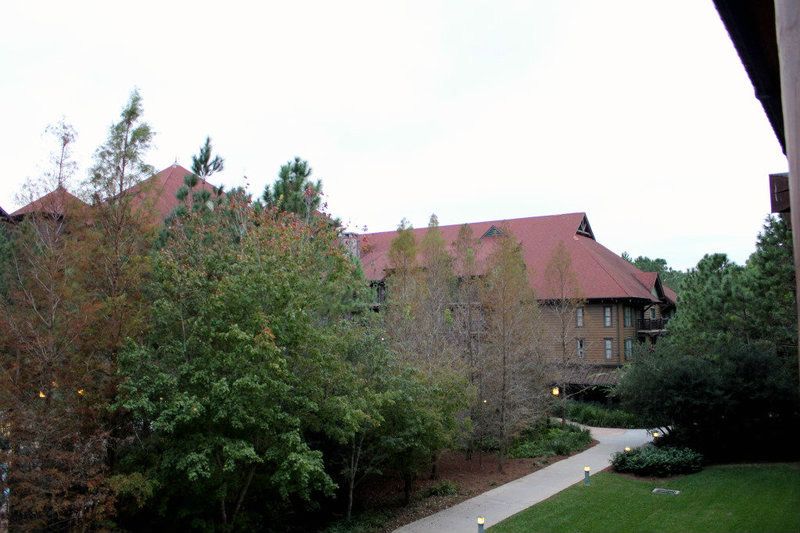 We could kinda see Bay Lake looking out to the left.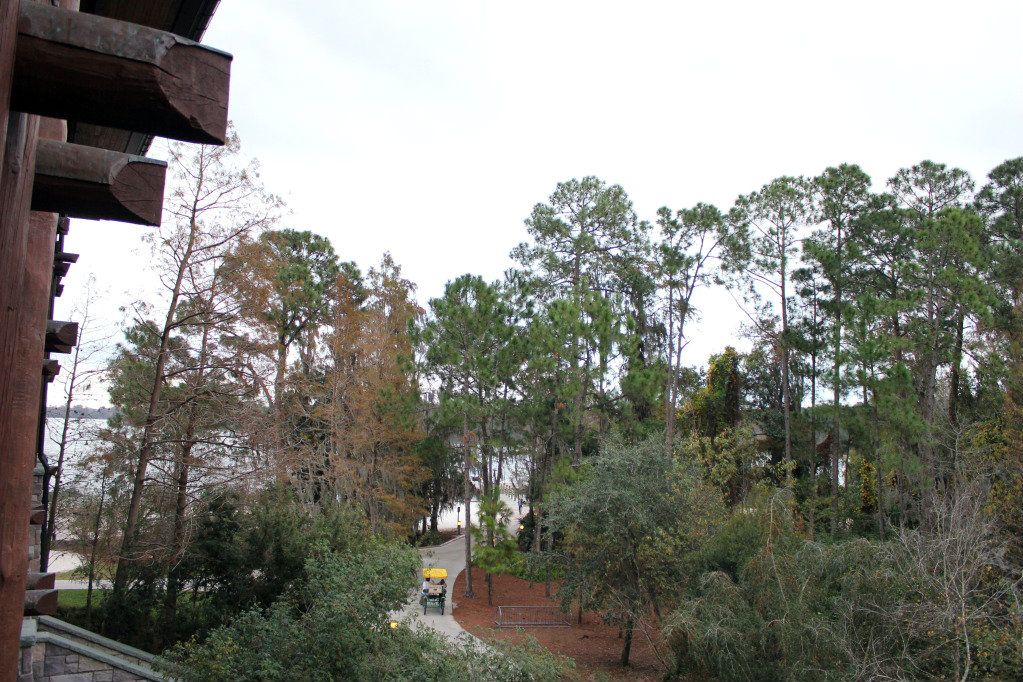 Some shots of our room (if you notice that it's dark outside, it's because I took these later that night):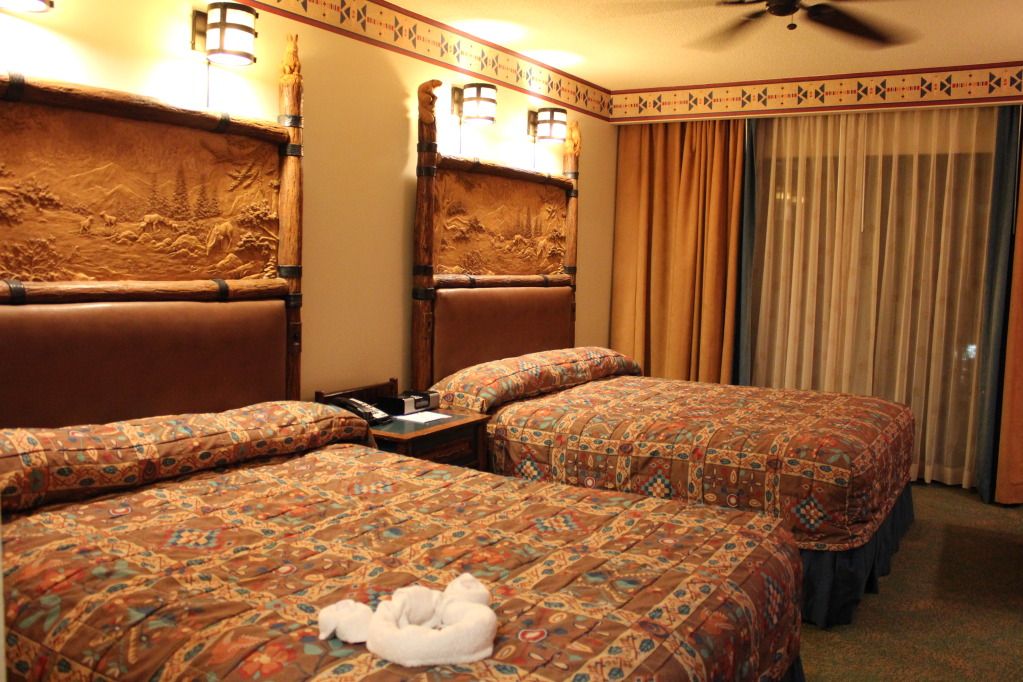 Lots of cute hidden Mickey details in the comforter: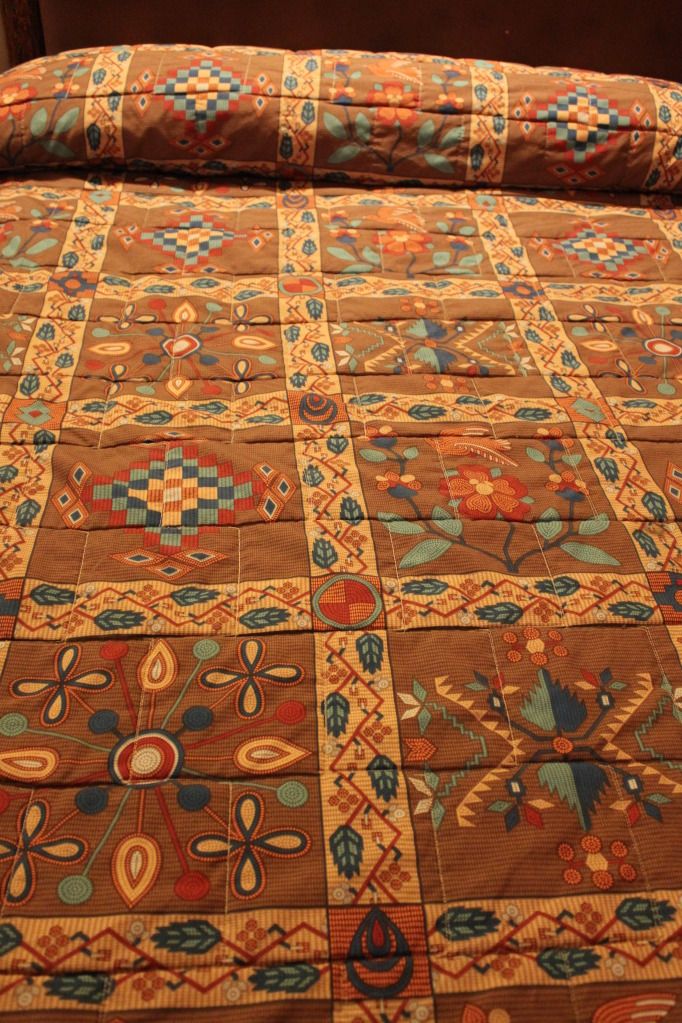 Now that we were happy with our room, we all walked out to the dock and hopped on the boat to the Magic Kingdom. When we passed the Contemporary, I was explaining some of the things we learned about the resort at D23's Destination D event earlier that year. Like how the rooms were constructed the same as they would be for a cruise ship; all built individually and fully furnished (even down to the colored toiled paper!), then stacked in one-by-one with a crane. There was a CM on board who overheard me and chimed in telling us all sorts of things. Like how the water bridge we were crossing, which goes over a roadway, is 1 of 3 like it on property. I never even noticed we were floating OVER cars until he mentioned it. So neat.

Here's a photo from Destination D of them lowering the first room into the Contemporary, presented by Disney Legend Dave Smith.




As soon as we passed through the gates, we decided to take a train ride around the park and then exited back at Main St. station. We saw a Photopass photographer and asked him to take our picture. We set our bags at our feet and lined up in front of the tree, to which the CM promptly responded "I'm not going to be able to get the whole tree in the shot". Well, I kinda figured that considering the tree is about 65 feet tall and we're standing right in front of it. Poor guy, he was just trying to be nice, but it cracked me up. What really didn't make sense to me though, was that he made sure to get all of our feet and our bags in the shot. Had he not captured our feet and the road, he couldve fit more of the tree in the shot.

Thank goodness I'll be able to remember what shoes I wore that day…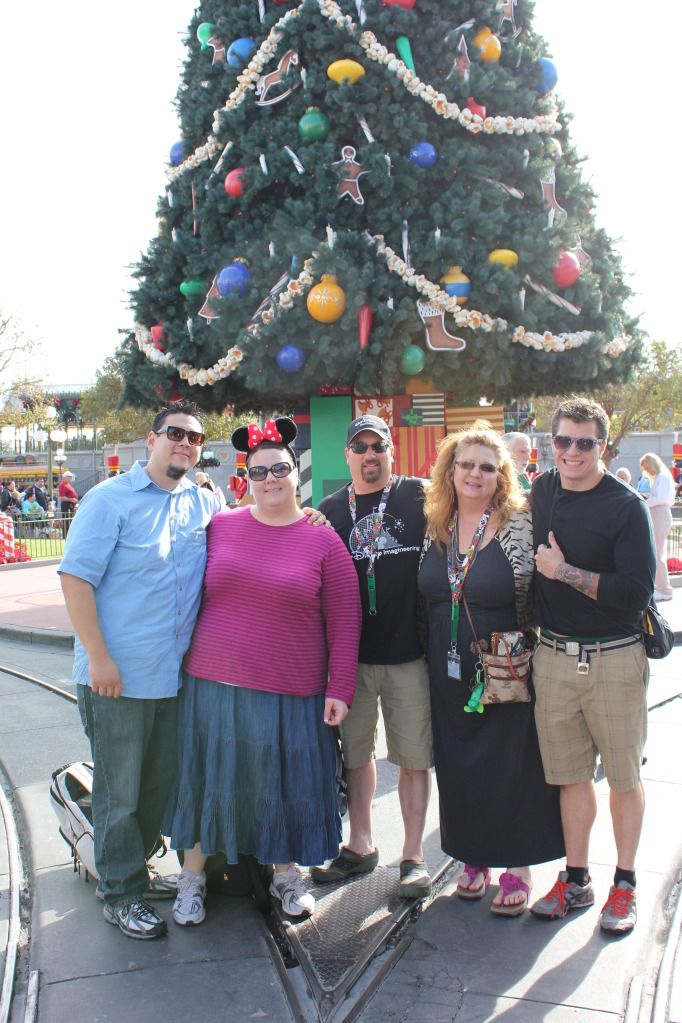 Much better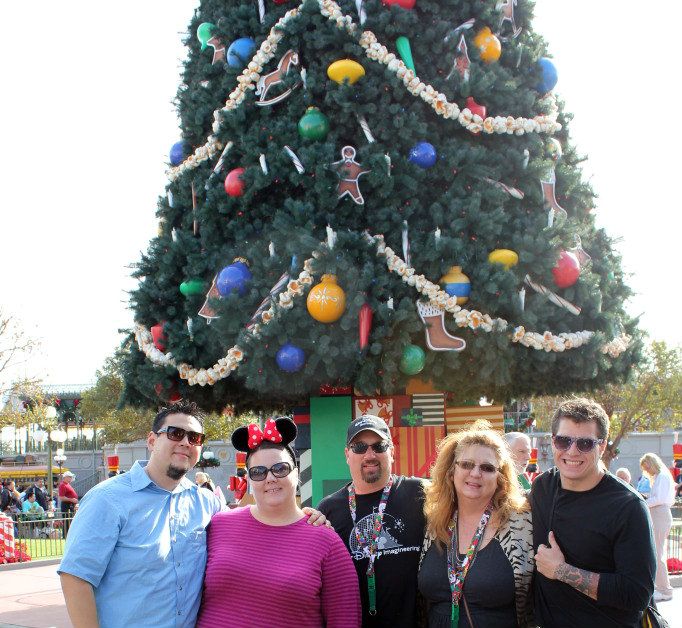 Now with the castle (feet already cut out, for your enjoyment)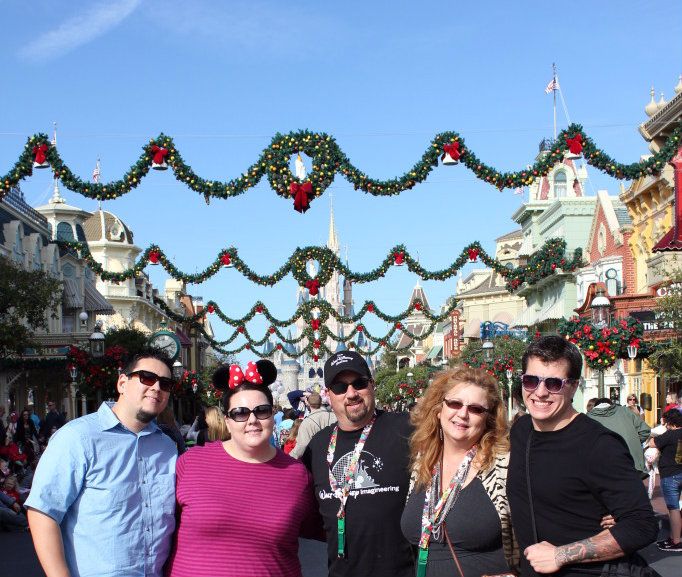 My mom had a HORRIBLE blister right in the middle of her foot, so she and I decided to hang out on Main St. for a bit and sent the boys off to hit the rides. While they made a bee-line for Space Mountain, we meandered through the shops. She wanted a pair of the pink sequin Minnie ears, so we hopped into the Chapeau.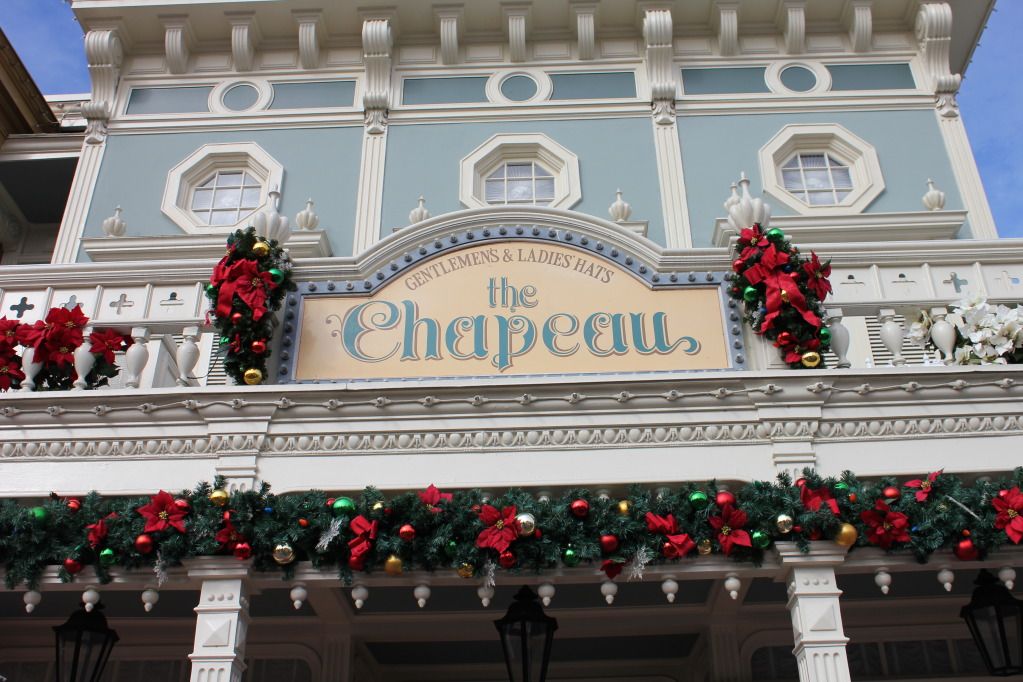 I loved the decorations in this shop!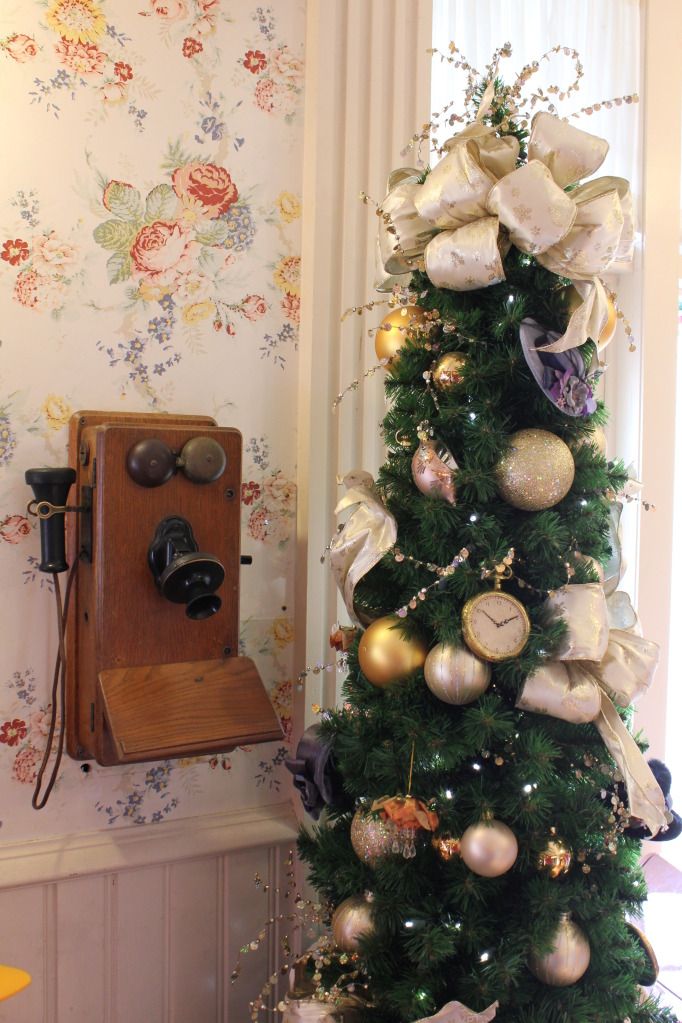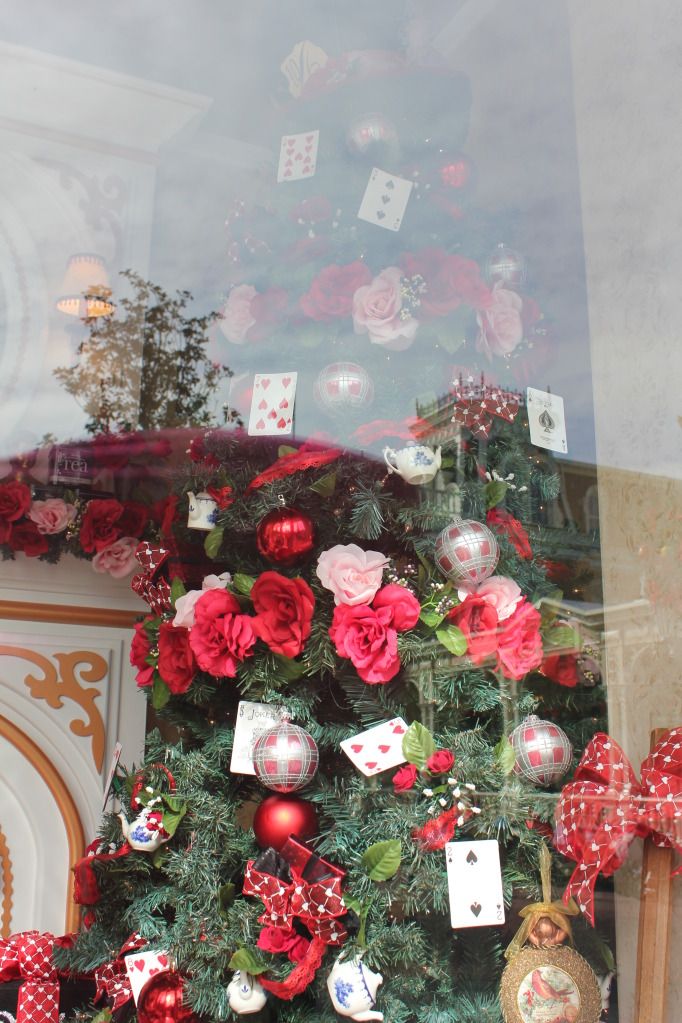 When we came out, we spotted Mary Poppins and she wasn't hearing her Jolly Holiday dress! While I do love that dress, I was so excited to see her in this outfit. Her line was already closed so I was only able to snap a pic in passing. Apparently, the dude on the right was confused as to why I was taking a picture of random people.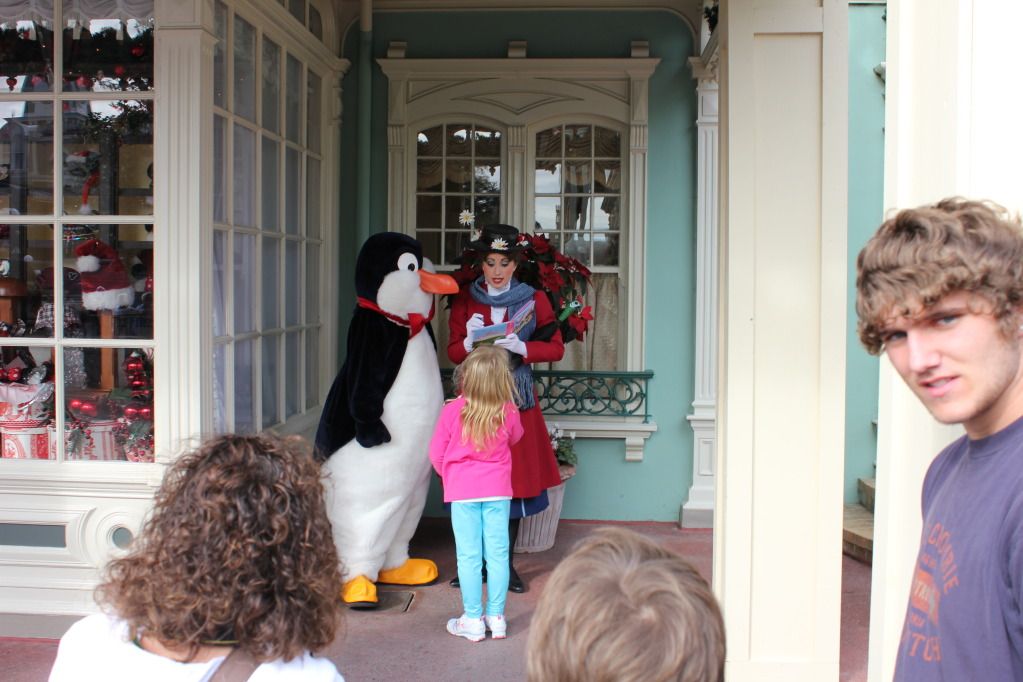 Score! We found the ears.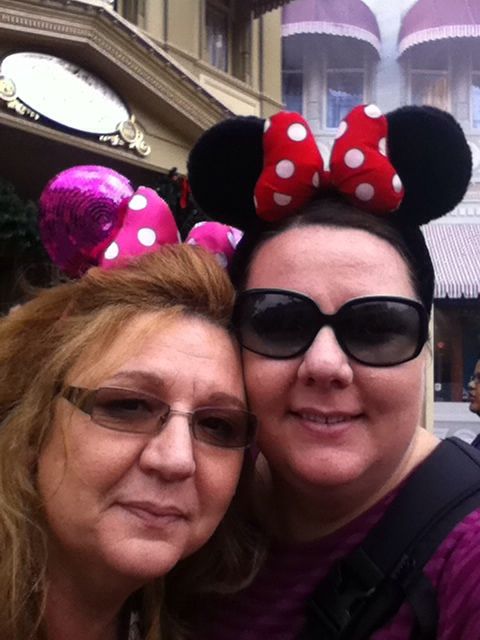 We stopped in the Main St. Bakery to share a treat. Check out that cupcake in the back!!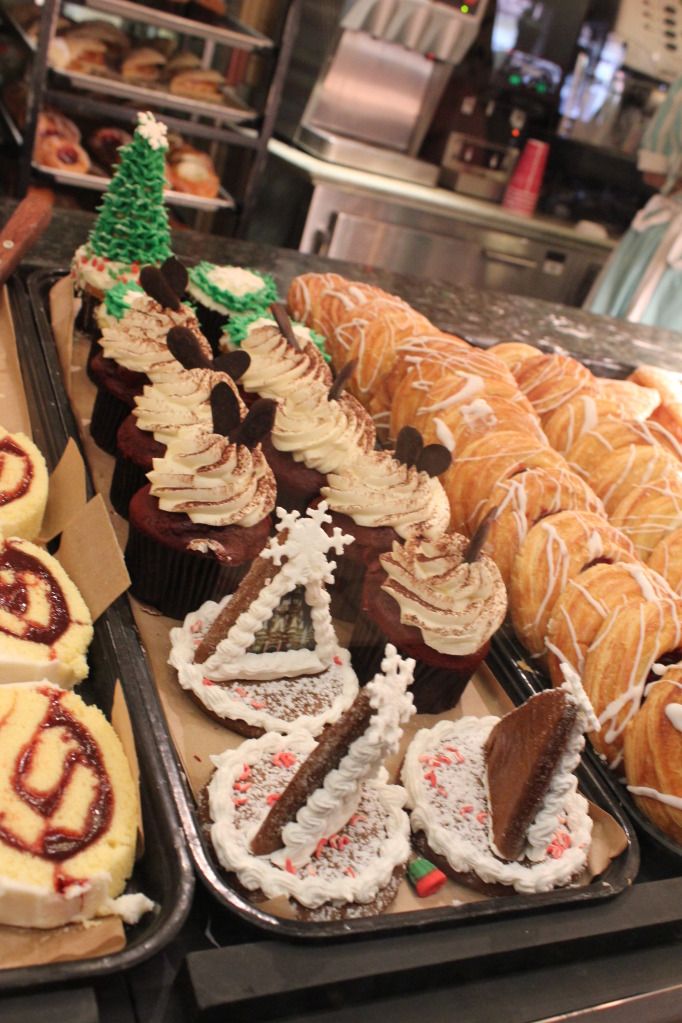 We didn't end up trying one of the mile-high Christmas tree cupcakes, and decided on a banana bread pudding. We weren't really paying attention to the time, so it was a nice surprise when the 3:00 parade made its way down Main St., especially since we had a nice view from our table inside the bakery. Afterward, we shopped a bit more and stopped by the Confectionary so my mom could use up the rest of their snack credits.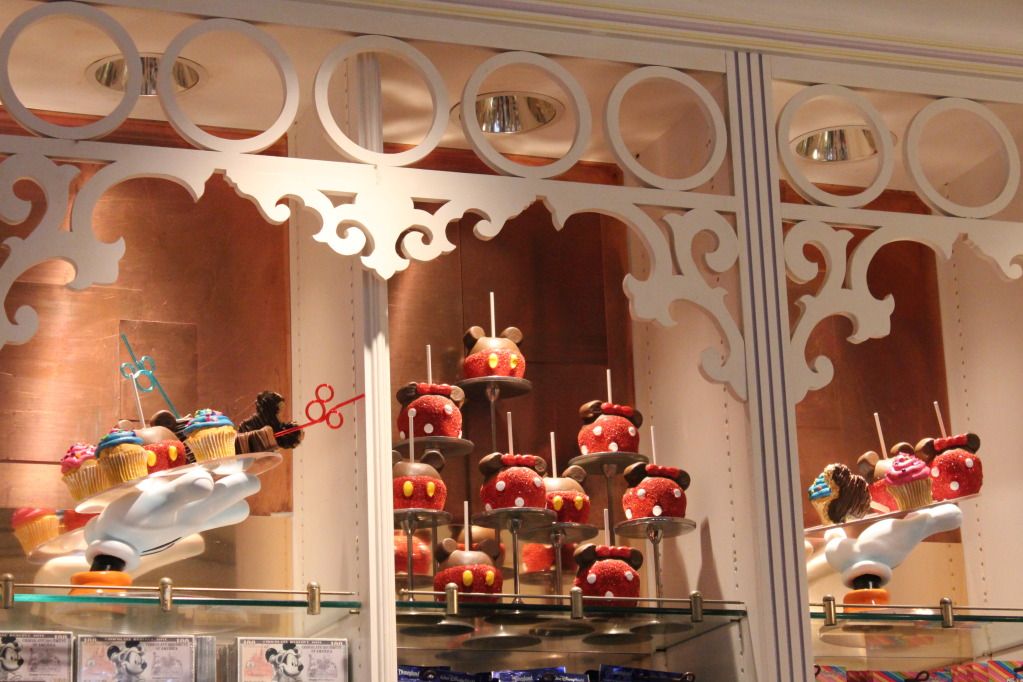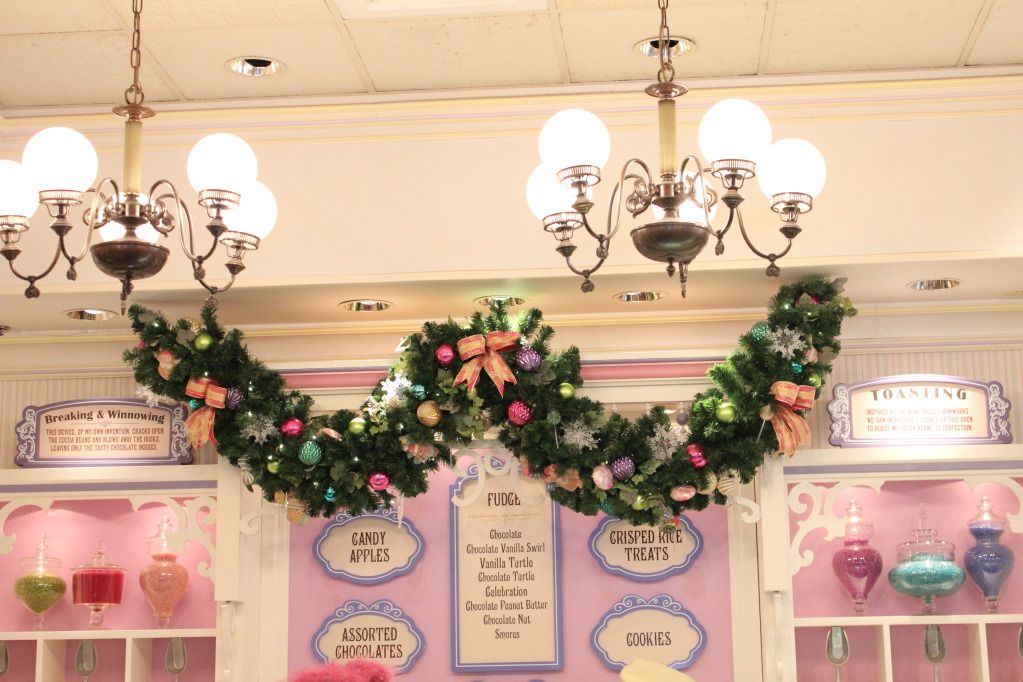 Now THIS is a turkey leg I would actually eat!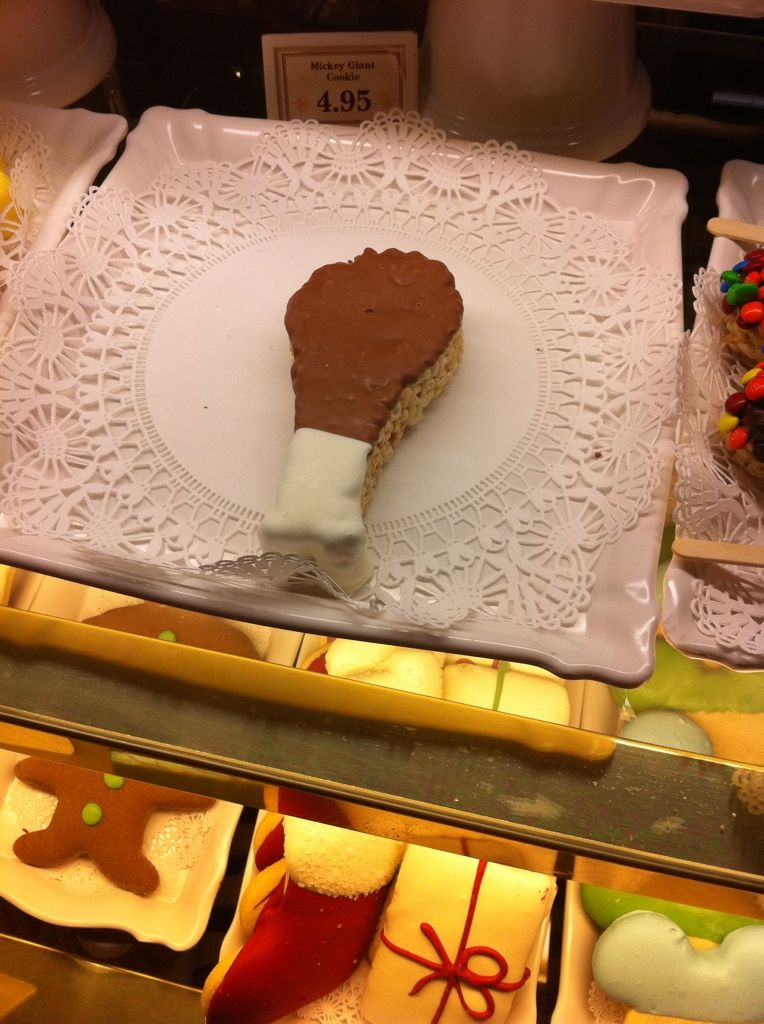 At this point, my mom's poor foot was getting worse, so we decided to head back to WL and wait for the guys who were still running around the park.


Getting off the boat, we spotted this mama duck and her babies. So cute.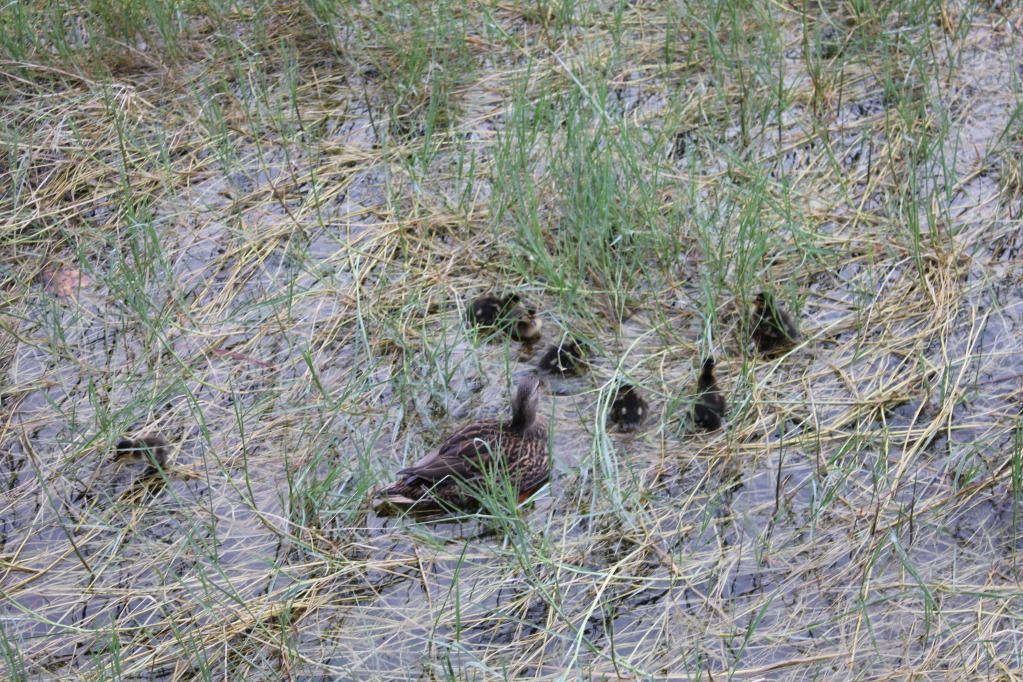 We found a couple of rocking chairs in the lobby to relax in.

Our view while we waited: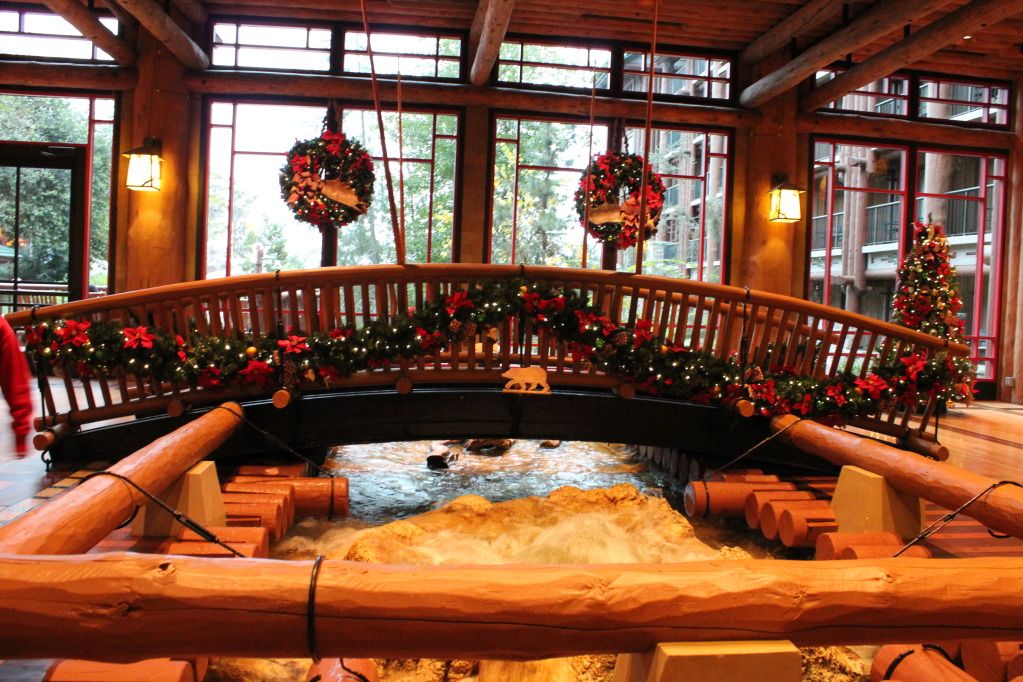 By the time the guys showed up, they had to hit the road to get checked into HRH, and DH & I needed to take the boat over to Ft. Wilderness for our 7pm dinner ressie at Trails End. We said our goodbyes since we wouldn't be seeing my brother again on the trip, and we wouldn't see my parents again until later in the week.