As we made our way into the World, I was driving & forgot to ask Daniel to snap a picture of the welcome sign. So just imagine that it's dark outside, Mickey & Minnie are all lit up and waving hello to you as the Disney bubble happily seals around you once you pass under the sign. *POP*
About a month before our trip, we decided to add on a couple of nights, moving our arrival date from the 8th to the 6th. A good friend of ours had some DVC points available for us to rent, but since we were booking at the last minute our resort choices were pretty limited. We decided on a studio at Old Key West because 1) the price was right, 2) we had never stayed there before, and 3) they recently renovated their rooms. We were really looking forward to trying it out.
We pulled into Old Key West around 7:00ish and we were happy to find that the lobby wasn't very busy. I did online check-in before we arrived, so overall the process was quick. That is until I inquired about where our room was located. It was a bottom floor over-looking a roadway, so I asked if they had anything available on a higher floor with a water view. If not, it wasn't a big deal, but since it's what we wanted, I wanted to at least make an effort to get it. After about 10 minutes, they were able to get us a room on the 2nd floor, overlooking a waterway in the Turtle Pond area. Yay!
We drove over to our building and lugged our mass of luggage up to the room. This is one bummer about OKW - no elevators. I get why they don't have them, and I know that to avoid it we could've just stayed on the bottom floor, but I'd rather stay on the higher floor and complain about hauling our junk up & down the stairs.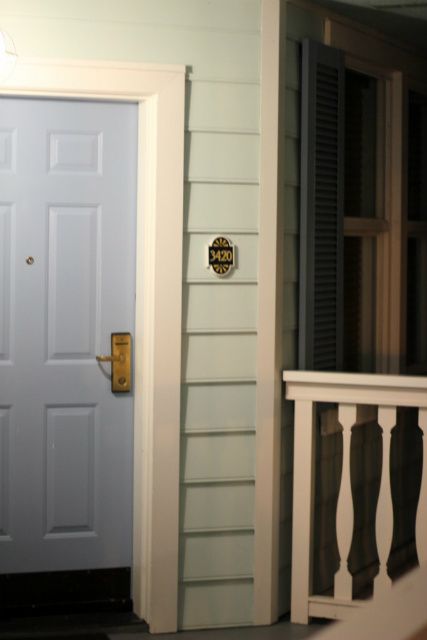 Once we got everything into the room, I made Daniel wait to do ANYTHING so that I could take a bazillion photos of the room in its pristine condition.
While I never saw the old rooms in person, I'm sure that I'm grateful for the new color scheme. It was really calming.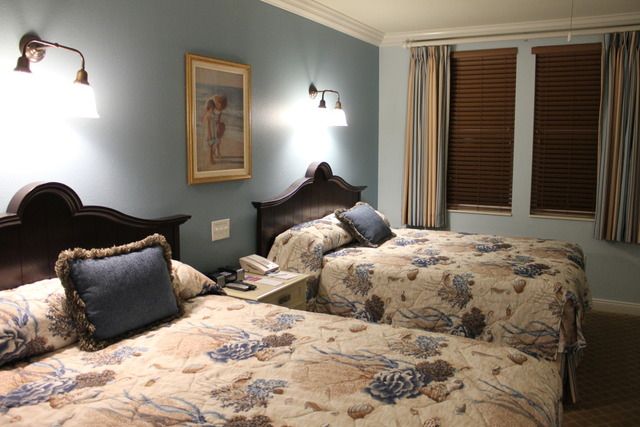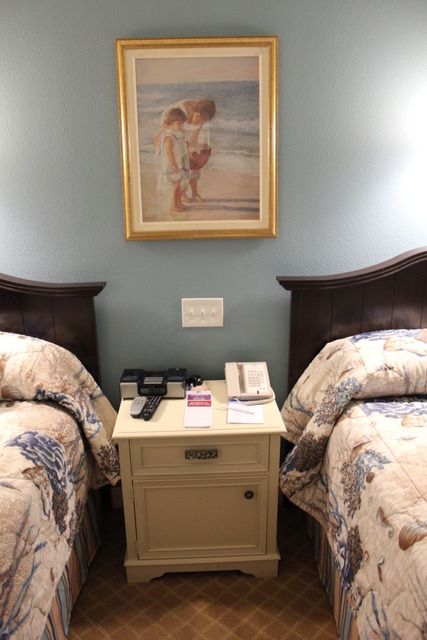 I really liked the French doors that open out to the balcony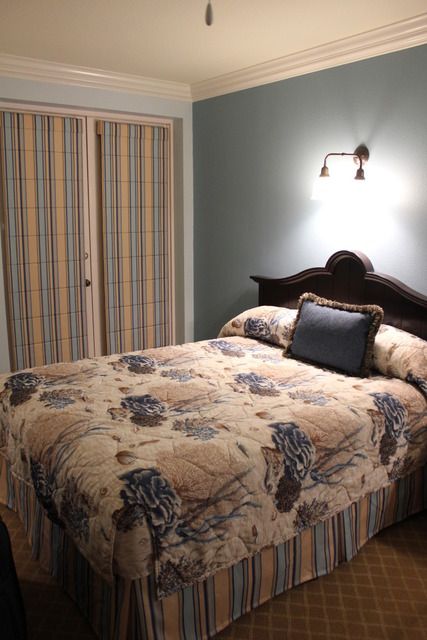 In writing this TR, we just noticed the lizard up there!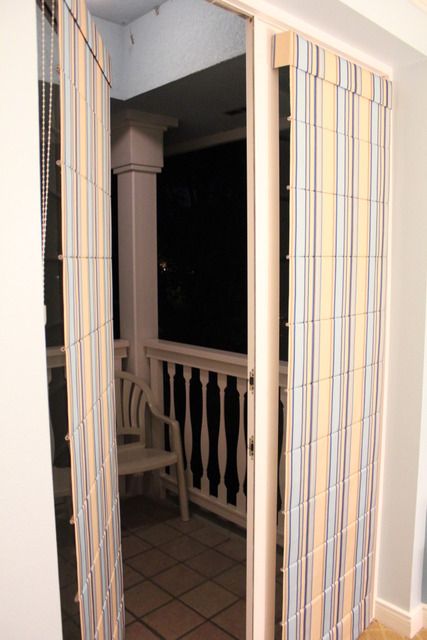 It's kind of hard to make out in the dark, but here's a shot of our water view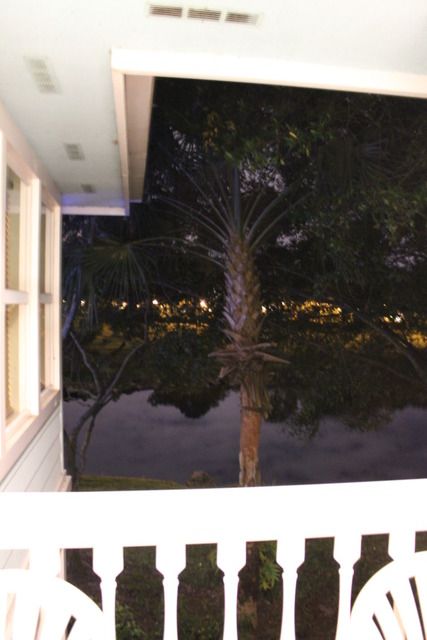 Looking into the room from the balcony, featuring one patient hubby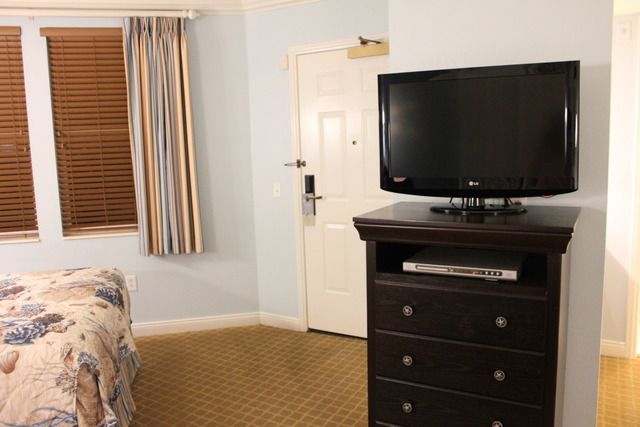 Closet closed
Closet opened (oooooh….ahhhhh)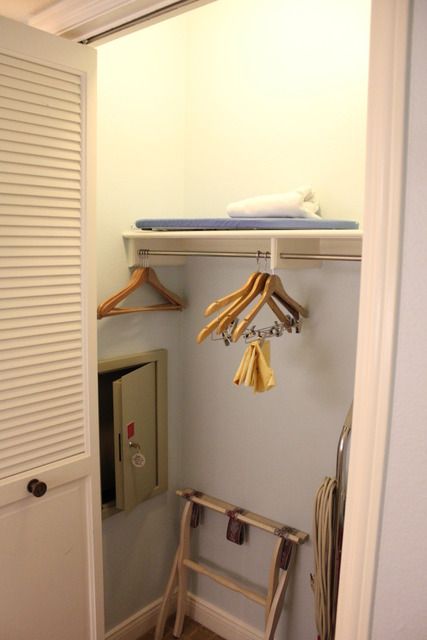 Potty shots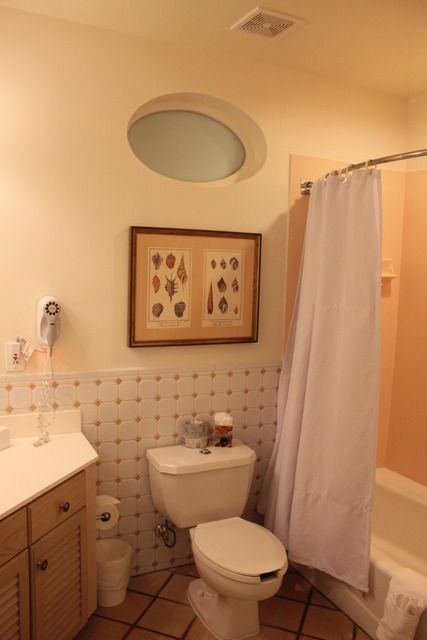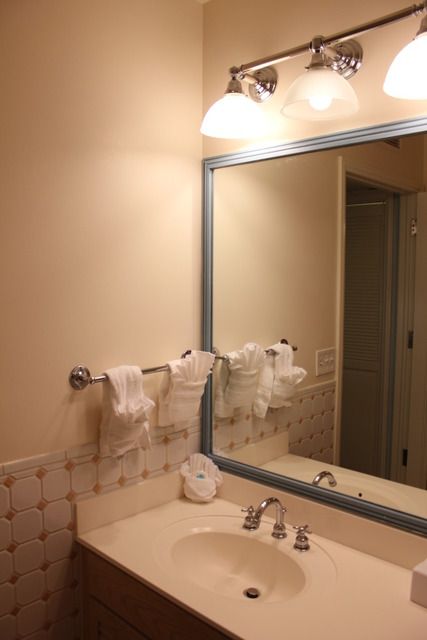 Kitchenette
After I sufficiently filled up my memory card with photos of the room, we freshened up and drove back down to the lobby area to take the boat to Downtown Disney & grab some dinner.
On our way down, we decked out our rental car full of holiday cheer. Sadly, it was too dark to get a photo of it all dressed up, but here's a taste of what's to come…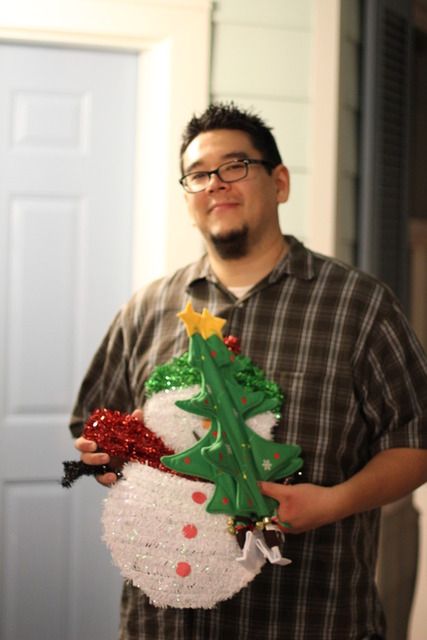 Once we drove over to the lobby, we meandered through the Conch Flats General store and snapped some photos of the area.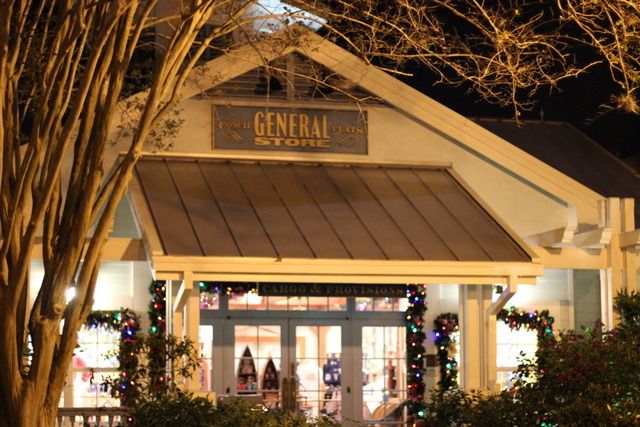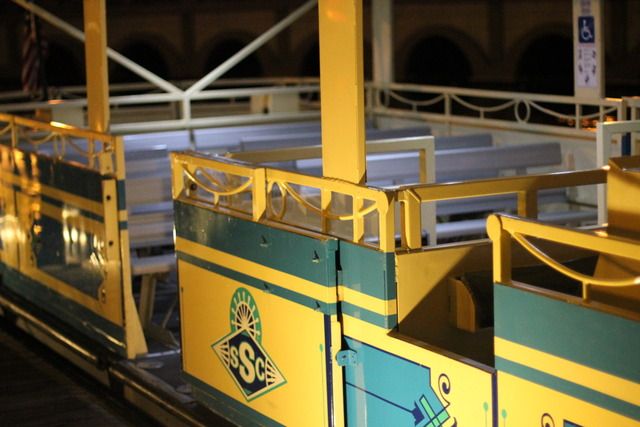 The view of DTD from our boat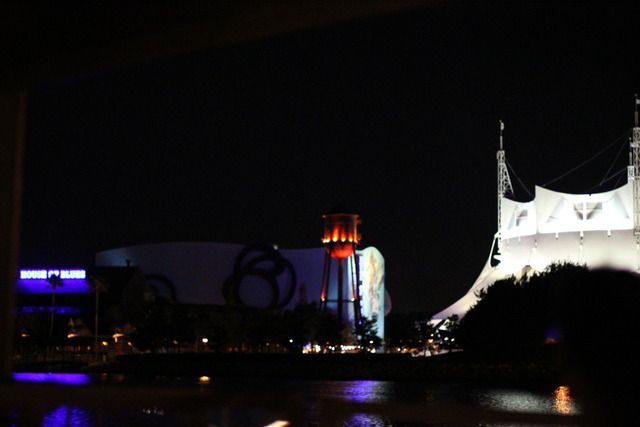 Normally on our first night we trek over to Earl of Sandwich, but since the boat from OKW takes you to the dock by Pleasure Island, we decided to try Cookes of Dublin. I looked at the
menu
before we left and I really wanted to try the battered burger. We were starving by the time we got there since all we had to eat up to this point were the snacks we picked up at Starbucks early that morning, and the crackers & nuts given to us during our flights. This is something to keep in mind as I show you the pics of ALL that we ordered. Just as a disclaimer, we shared everything between the two of us and didn't completely finish anything.
Daniel waiting for our food at Fried-Fest 2011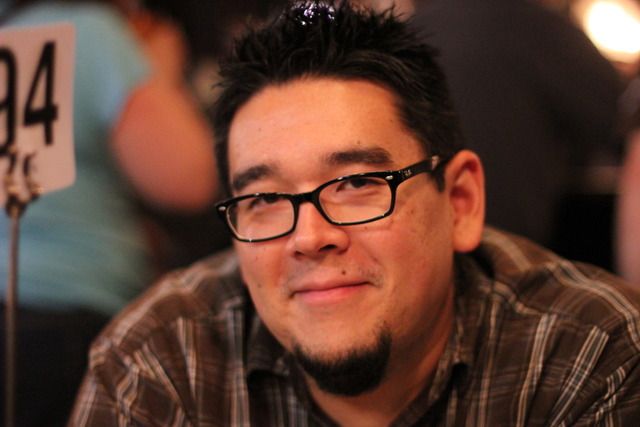 Mini Battered Sausages $8.95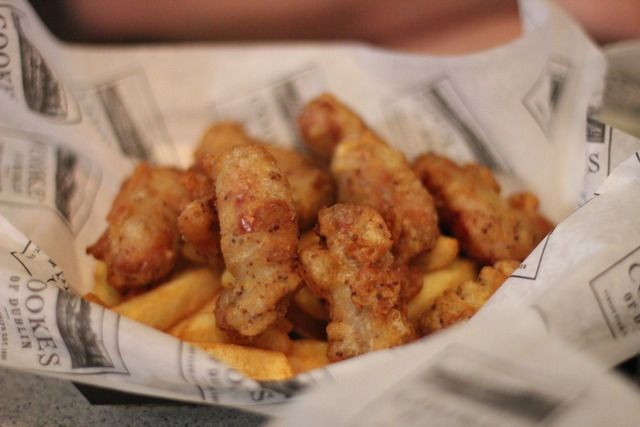 Battered Burger and Chips - hand-battered beef burger topped with garlic mayonnaise, tomato chutney and mixed greens $10.95
(We added cheese)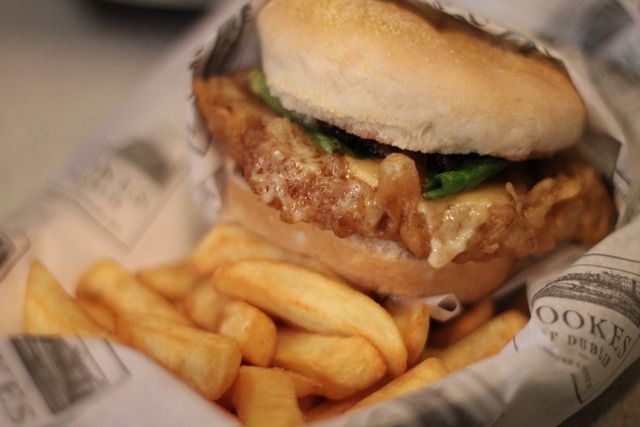 Chicken and Field Mushroom – flaky pastry crust, filled with chicken breast, mushroom and leeks in a rich wine cream sauce $10.95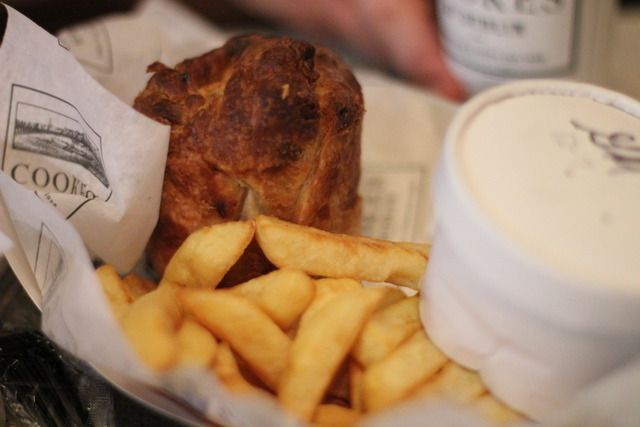 Side of Garlic Mayo $3.00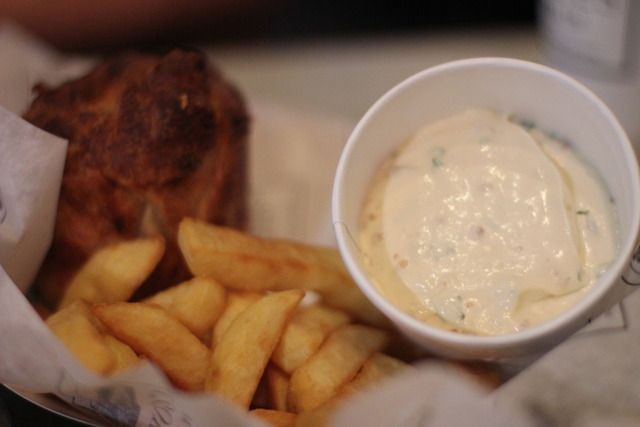 "Doh-Bars" Fried Candy Bar - $3.50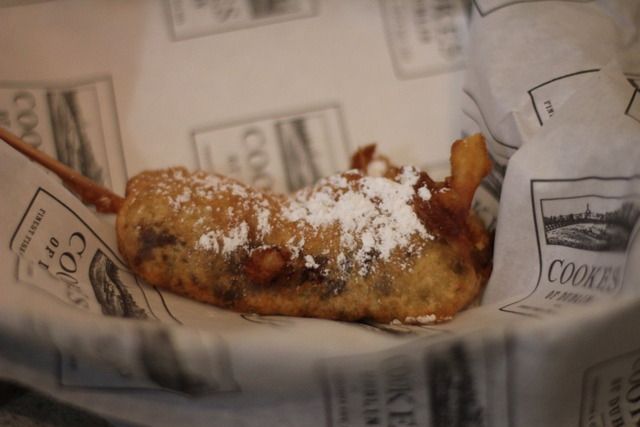 We've never been to Raglan Road, but the battered sausages have been something I've wanted to try for a long time so I was excited to find them on the menu here. These were overly peppered, and aside from that, surprisingly bland. This was a common theme with everything we tried here, even the garlic mayo - it was all bland. The burger was heavy & tasteless and the chicken pie was dry and, yep, tasteless. The D'oh bar was a fried Payday, which isn't something that I particularly enjoy, and we weren't given a choice of what kind of candy bar we could have. There wasn't anything that we really loved here, or even finished. We walked away feeling heavy and blah.
After dinner, we walked around the West Side a bit to try to work off our heavy meal. We usually spend most of our DTD time over on the Marketplace side, so it was kind of fun to spend some time over here.
Decorations around Pleasure Island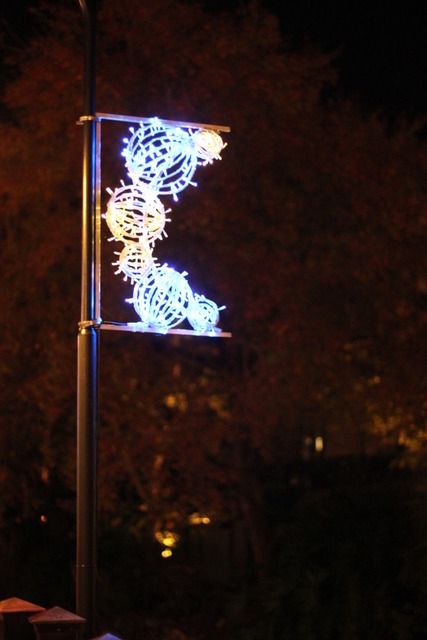 Westside holiday goodness – they had singers performing here at various times. This, obviously, was not one of those times.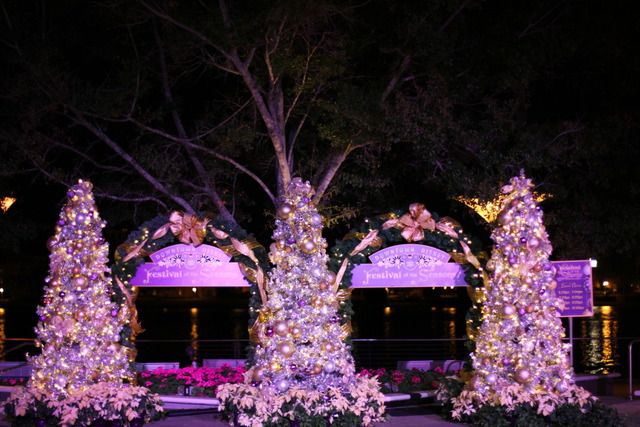 I prefer Goofy's Candy Co. to the Candy Cauldron, this store is so tiny and their selection is really limited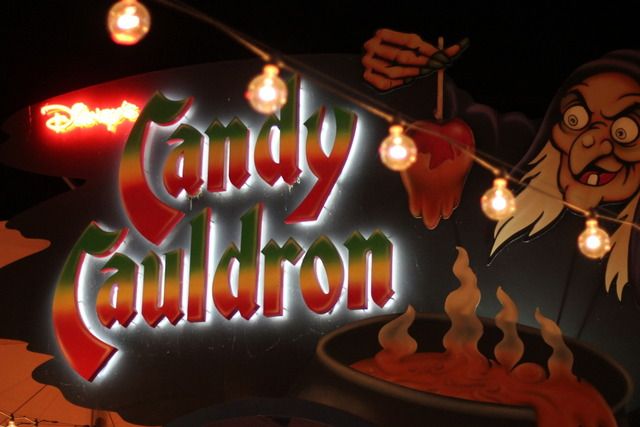 We spent most of our time in D Street – I just love this shop. While I don't collect
all
of the vinylmations, I do collect more than I should…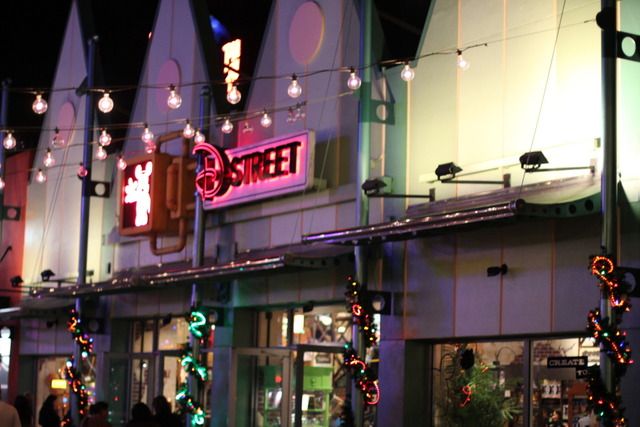 I loved how they made holiday lights out of the old clear series
If they offered apples for free, I would be scared to partake. Eek!
Cool old cash register on display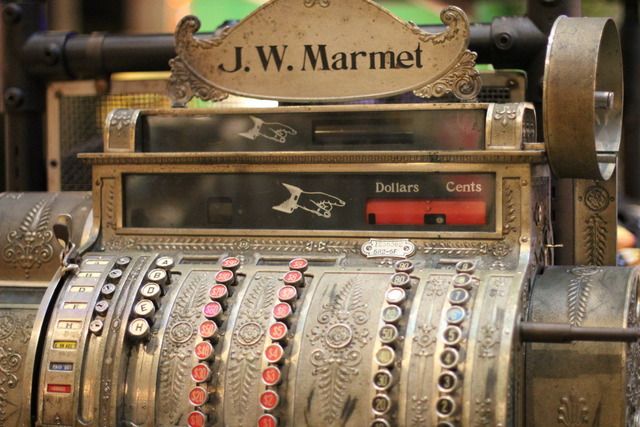 I wonder how they come up with the ideas for their decor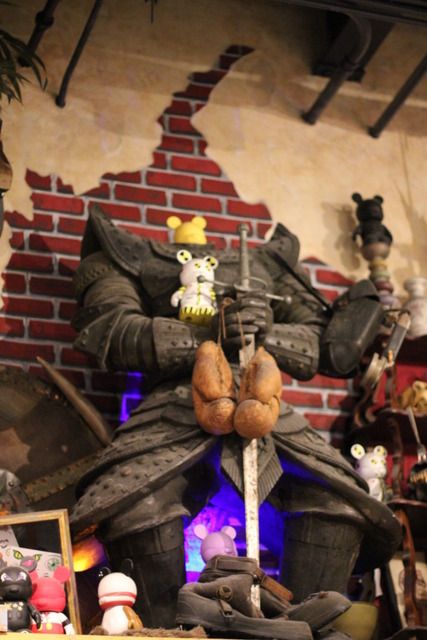 Looks like those clear vinyls weren't very popular
We were pretty tired, so we decided to head back to the room. On our boat ride back, we had a nice view of the MK fireworks. We were enjoying the show, so I only thought to snap one photo: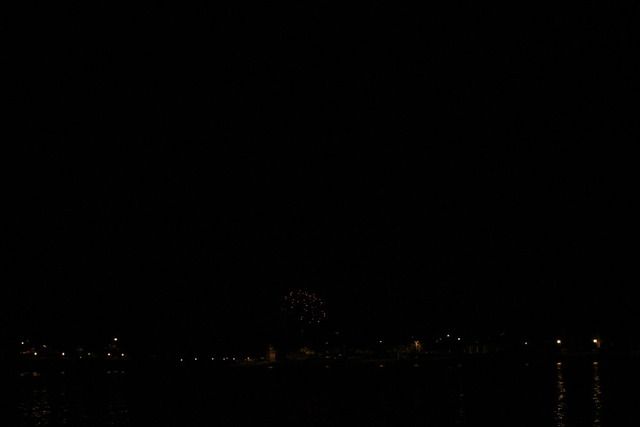 We spotted this room at OKW from our boat - so cute!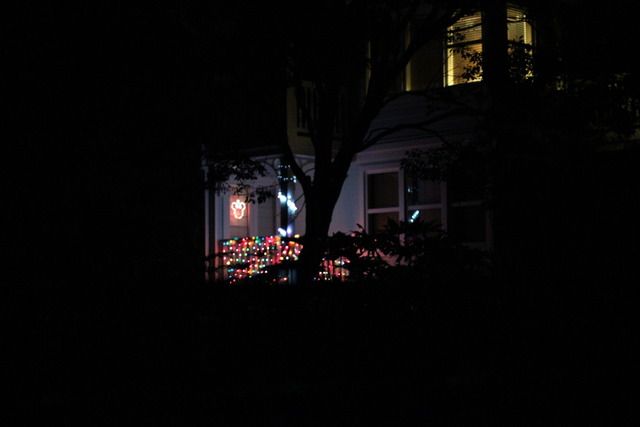 The CM driving our boat asked the passengers on board a bunch of WDW trivia questions. I was in nerd heaven.
The view of our hotel as the boat pulled into the dock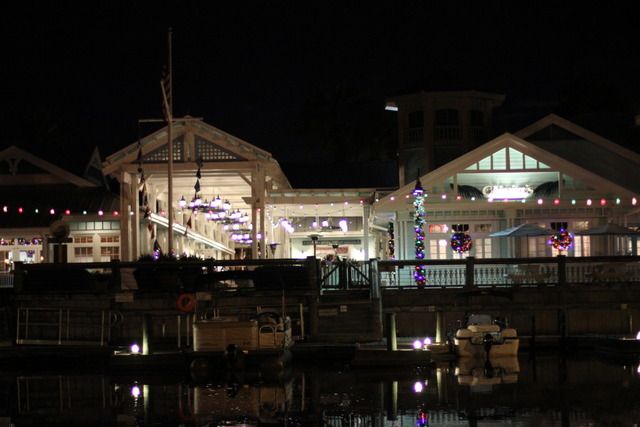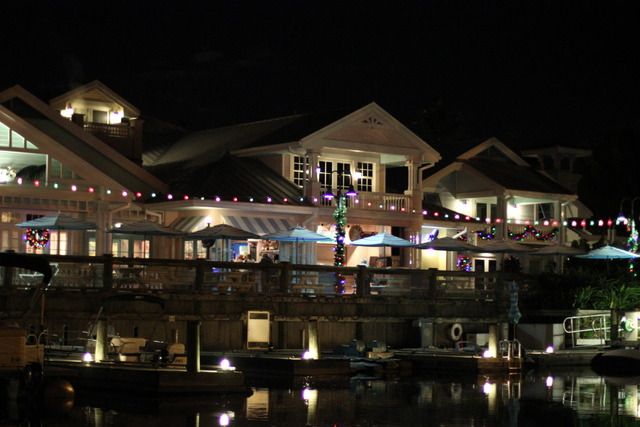 We peeked into the pool area: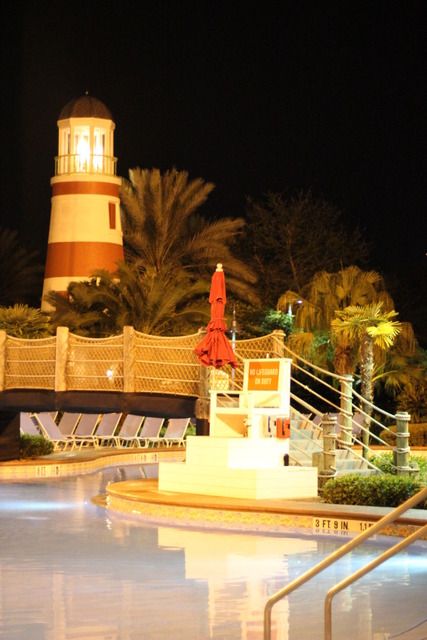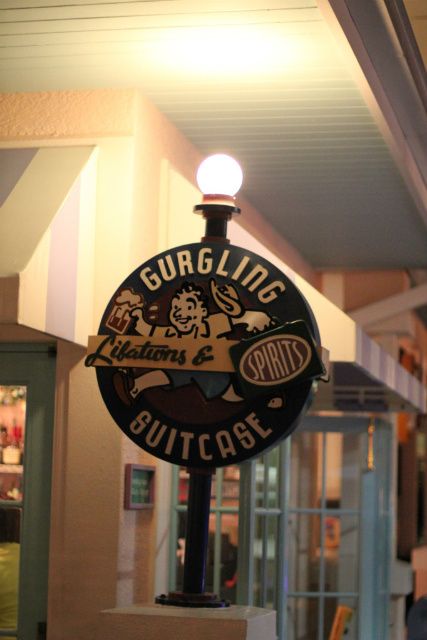 We drove back to our room and sacked out! The plan was to get up at 7:30am to meet my family at DHS in the morning for rope drop. We'll find out how that panned out in the next installment.