After lots & lots of hugs and hellos, we decided to ride Toy Story Midway Mania. Not surprisingly, all of the FP's were already gone, but the stand-by line was only about 40 minutes long (not bad in the world of TSM) so we waited it out.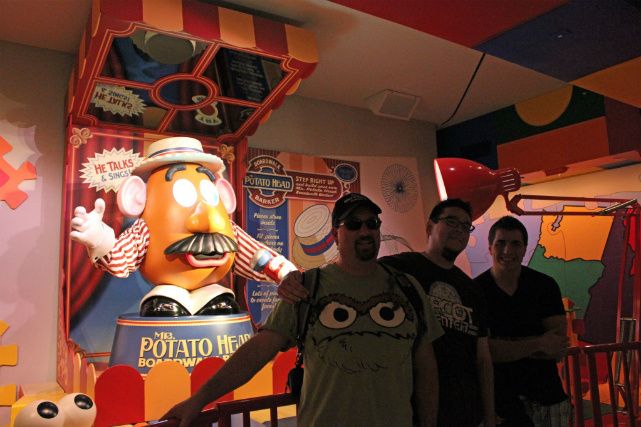 We chatted & chatted (well, I more crackled than chatted) while in line and before we knew it, it was time to board. Since this was my brother's first time on the ride, he & I we went together so I could show him some of the tricks and DH rode by himself.
DISCLAIMER: Any of the fuzzy pics came from my phone.




My baby brother & I in line.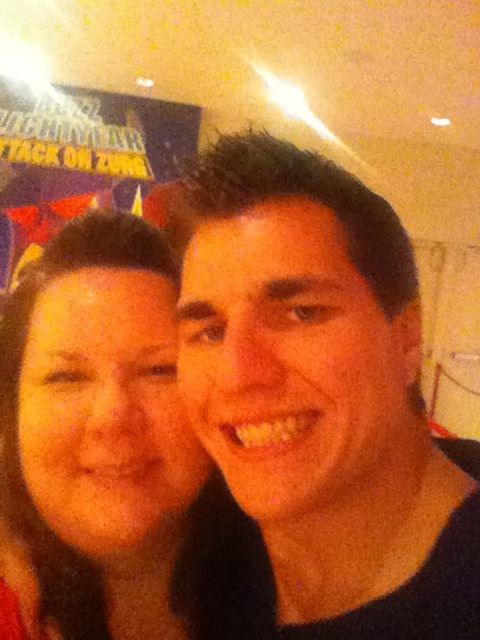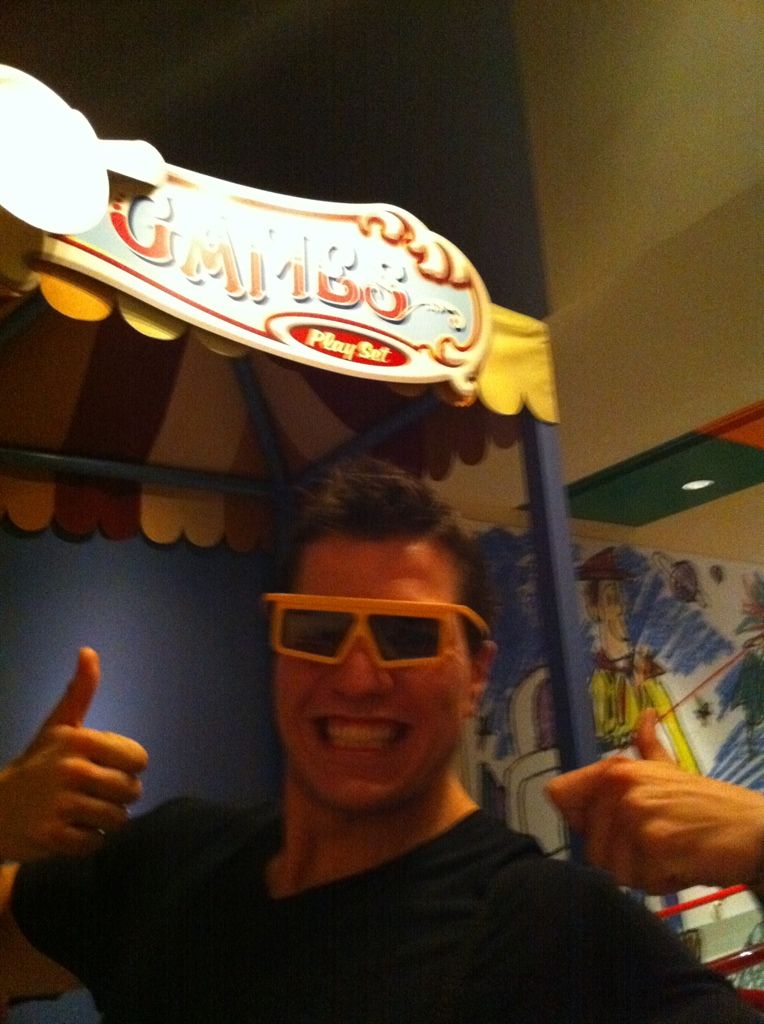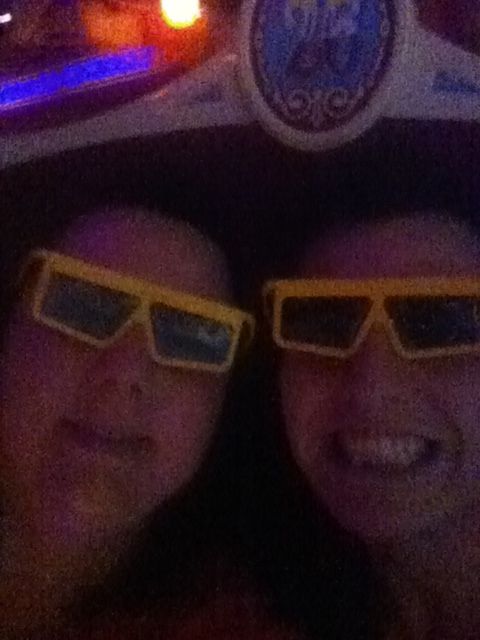 So if you know any of the secrets to TSMM, you know that it really takes two people to open up the higher point targets. That is, unless you're my hubby. He not only got the best score out of all 4 vehicles, he got the best of the hour! Go, Honey!! I s'pose my brother probably should've gone with him...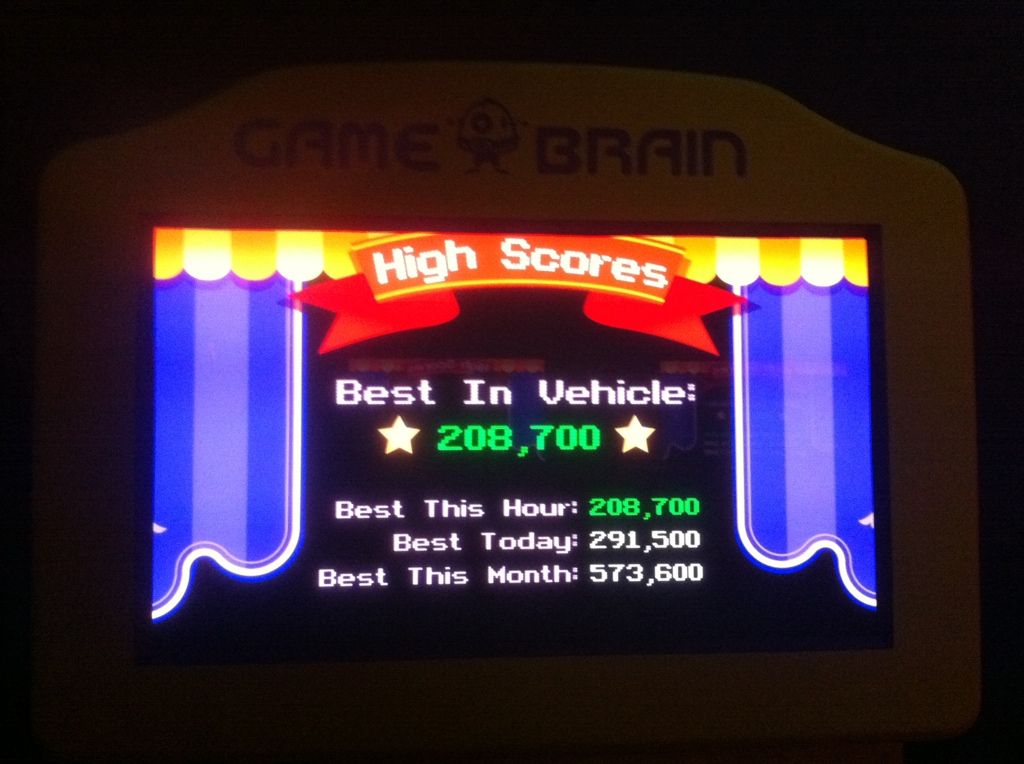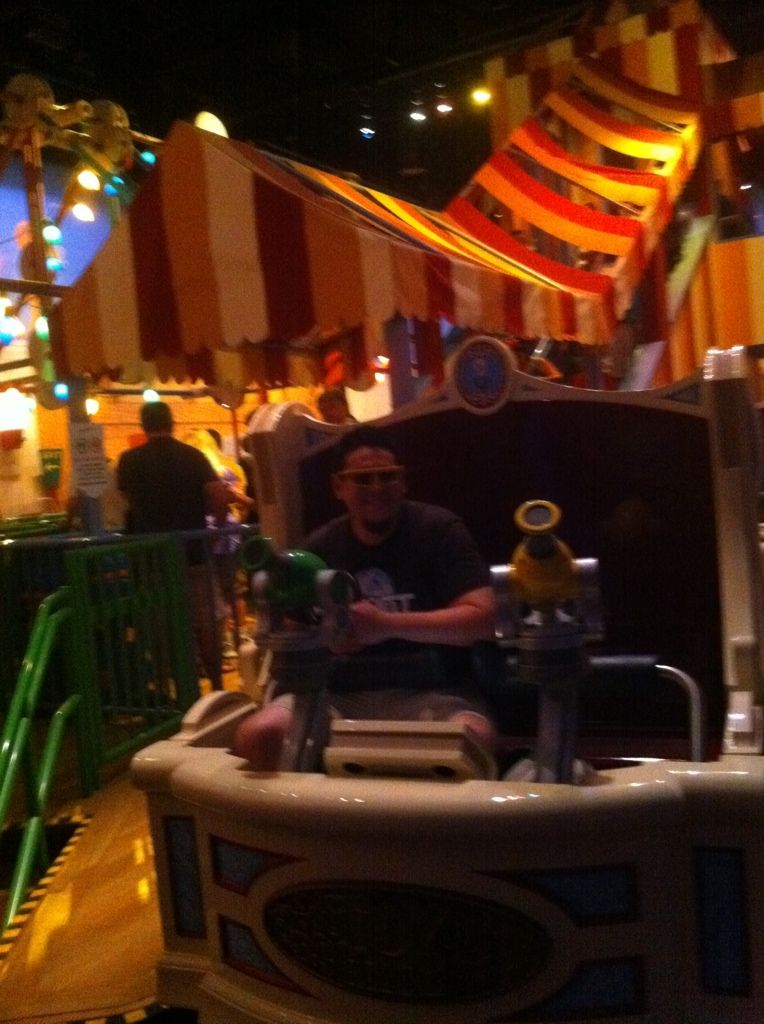 Afterward, we decided to pick up FP's for Tower of Terror, stopping in the shops along the way.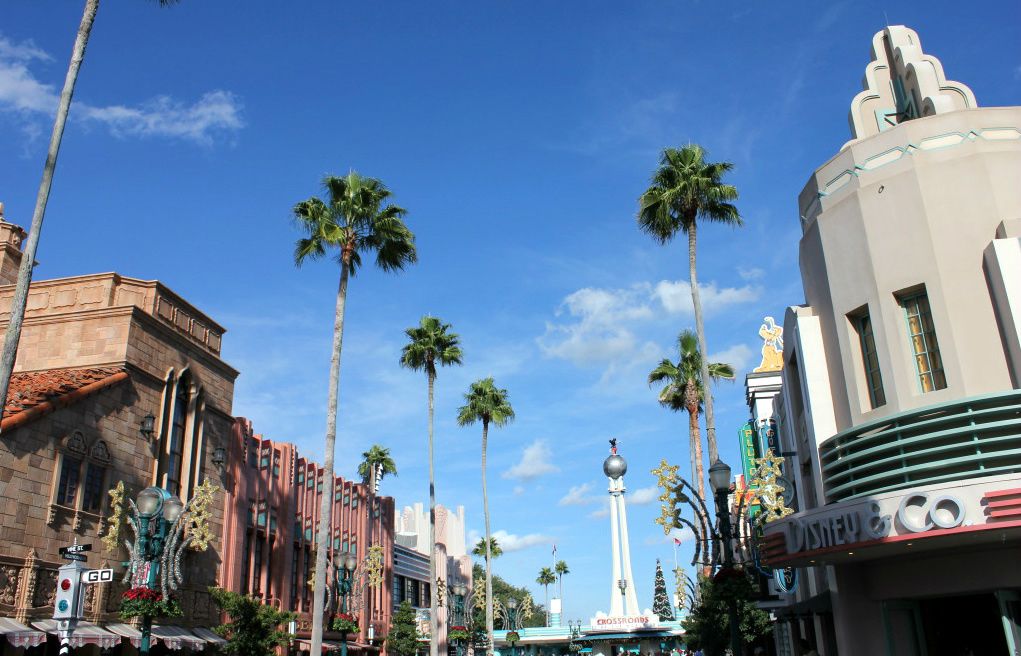 I loved this window display!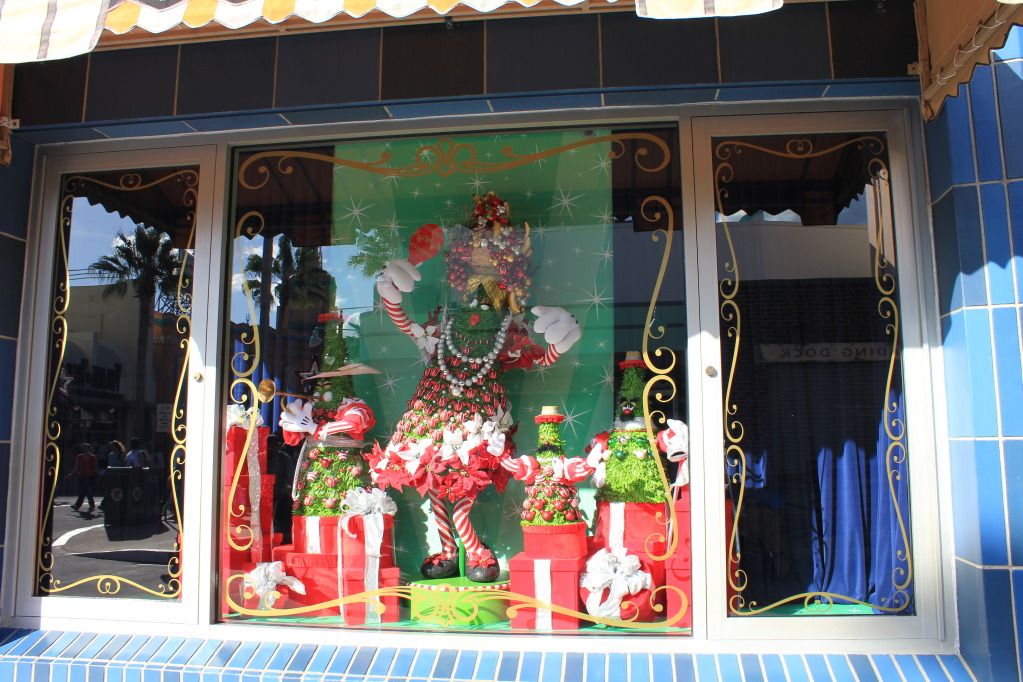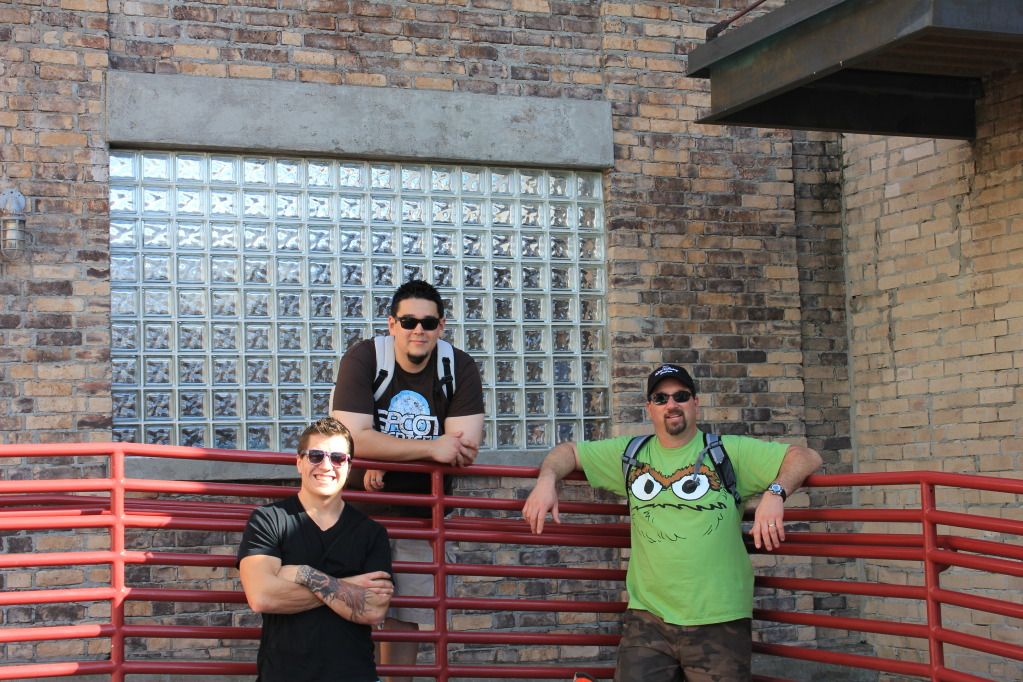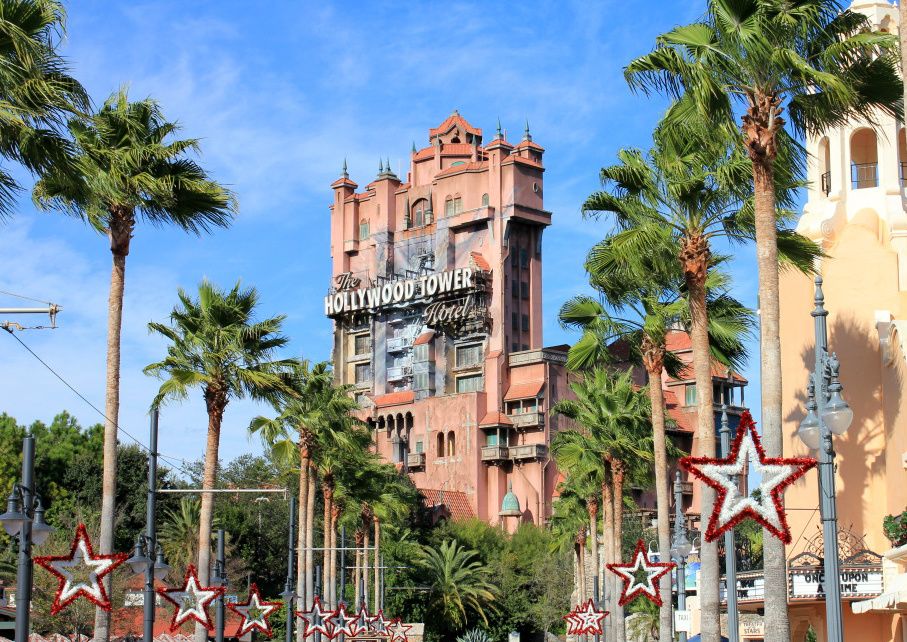 FP's in hand and window shopping done, we headed over to the Great Movie Ride.






I was hoping to finally get the cowboy scene, but alas we got the gangster yet again.



For our anniversary in October, DH bought me a 50mm lens and I couldn't wait to play with it on this trip! The GMR was the perfect place to try it out, so I took lots of photos here. I'm still very much a novice when it comes to my DSLR, but I'm having a lot of fun learning how to use it.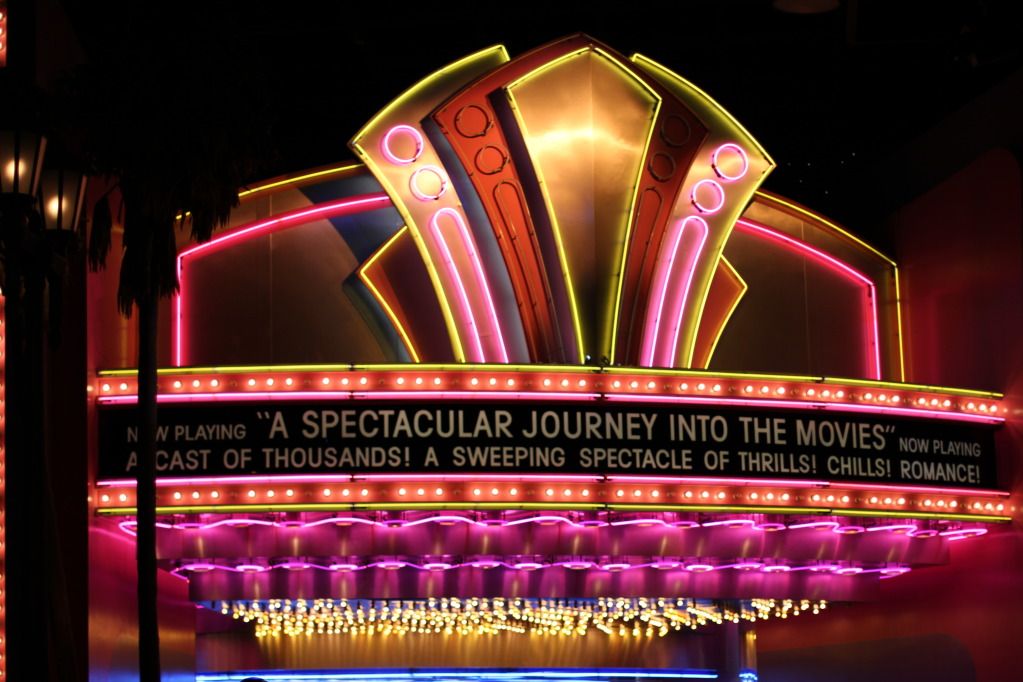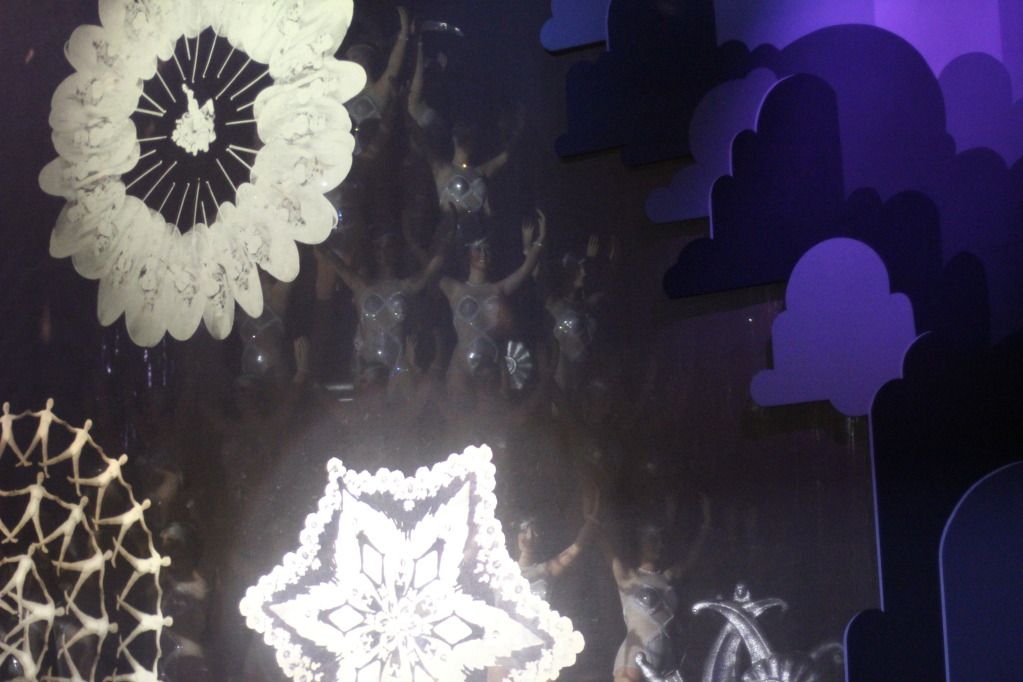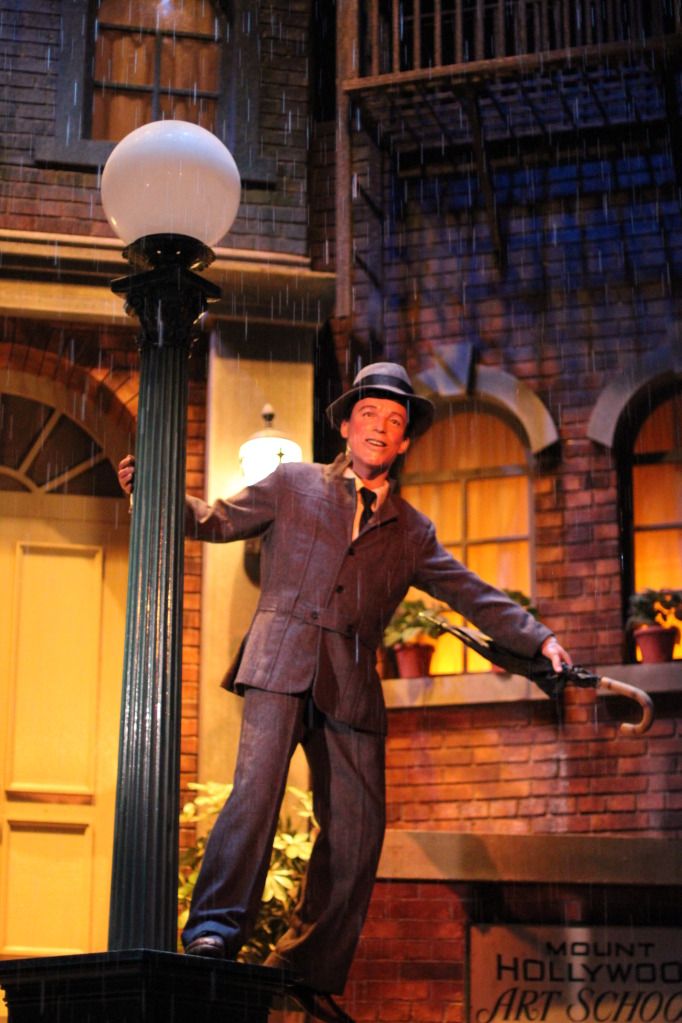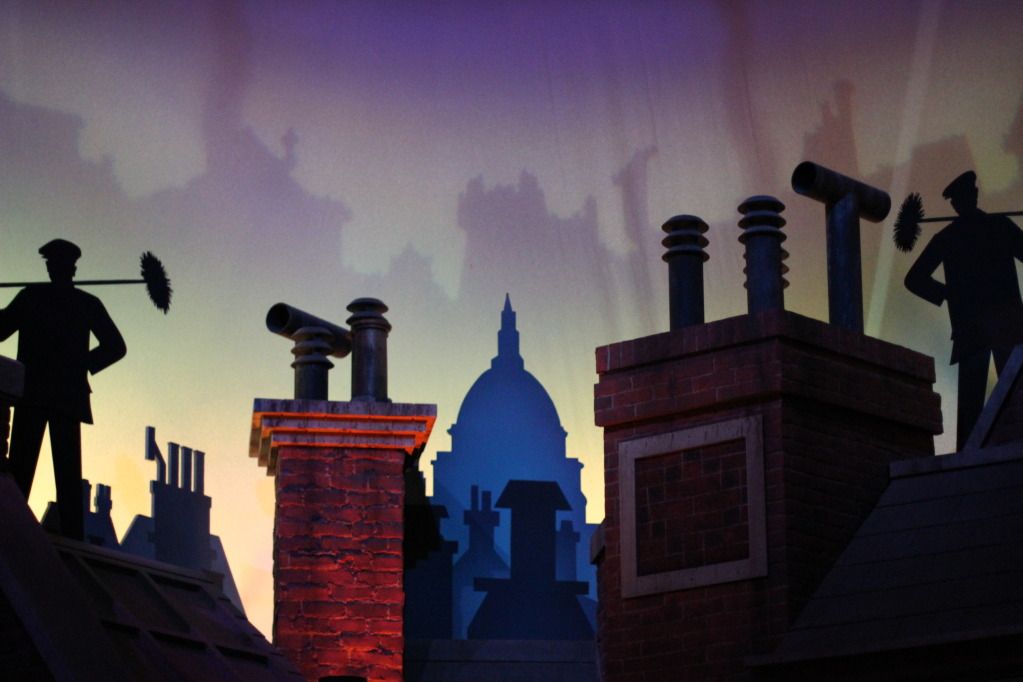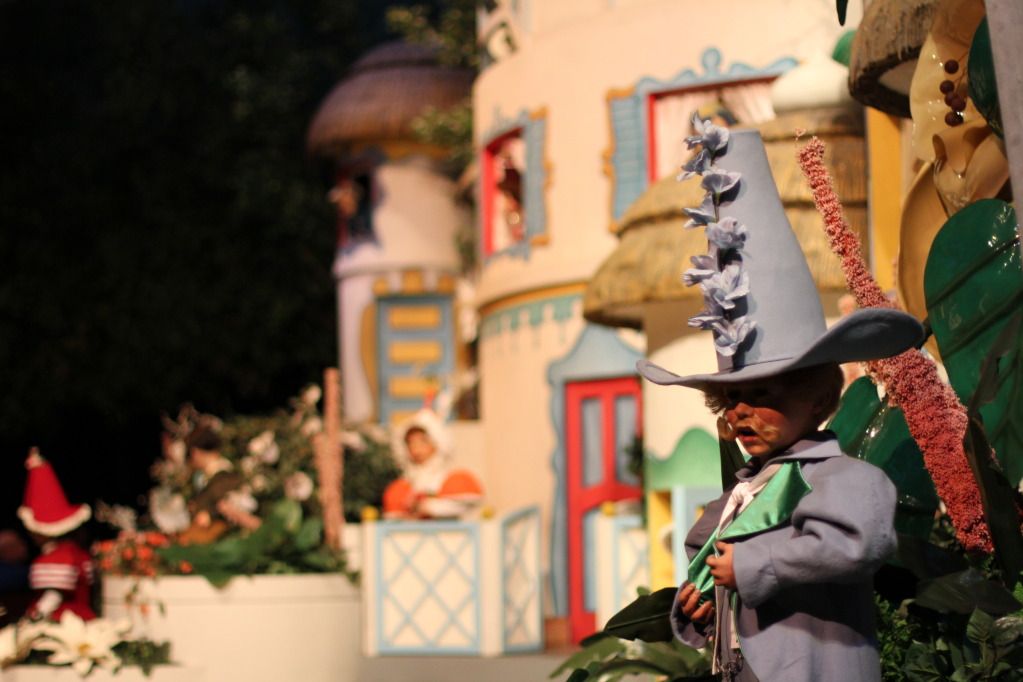 Representin'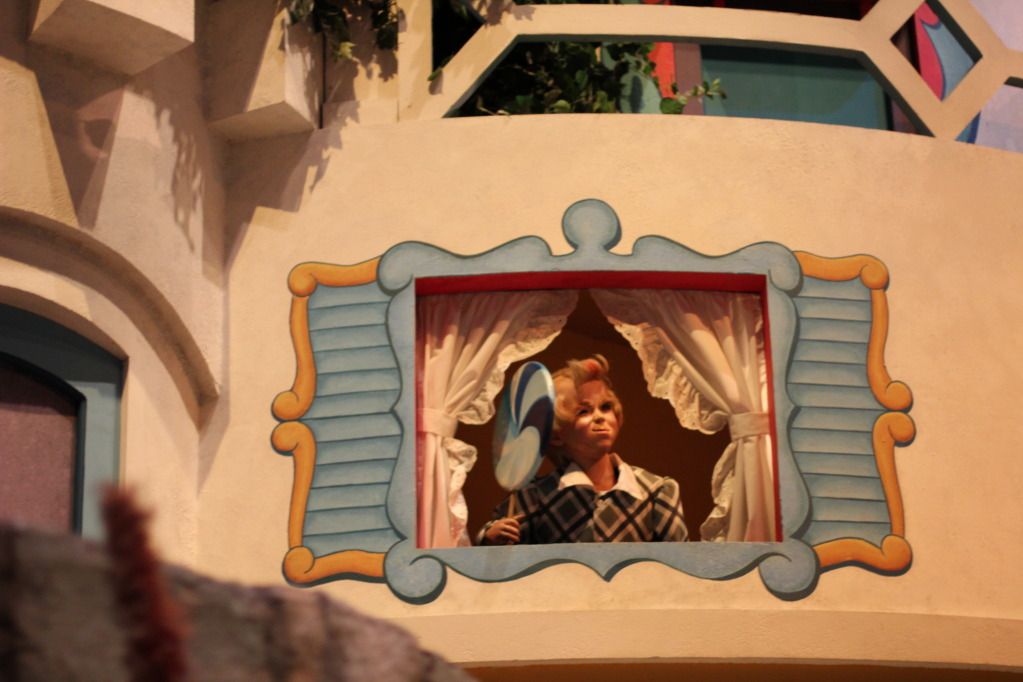 Right about the time we got off the ride, Mulch, Sweat & Shears were scheduled to perform on the Streets of America. None of us had ever seen them before, but I've read so many rave reviews that I really wanted to catch them this time.

On our way there we passed by Star Tours and it was practically a walk on, so we decided to hop in line.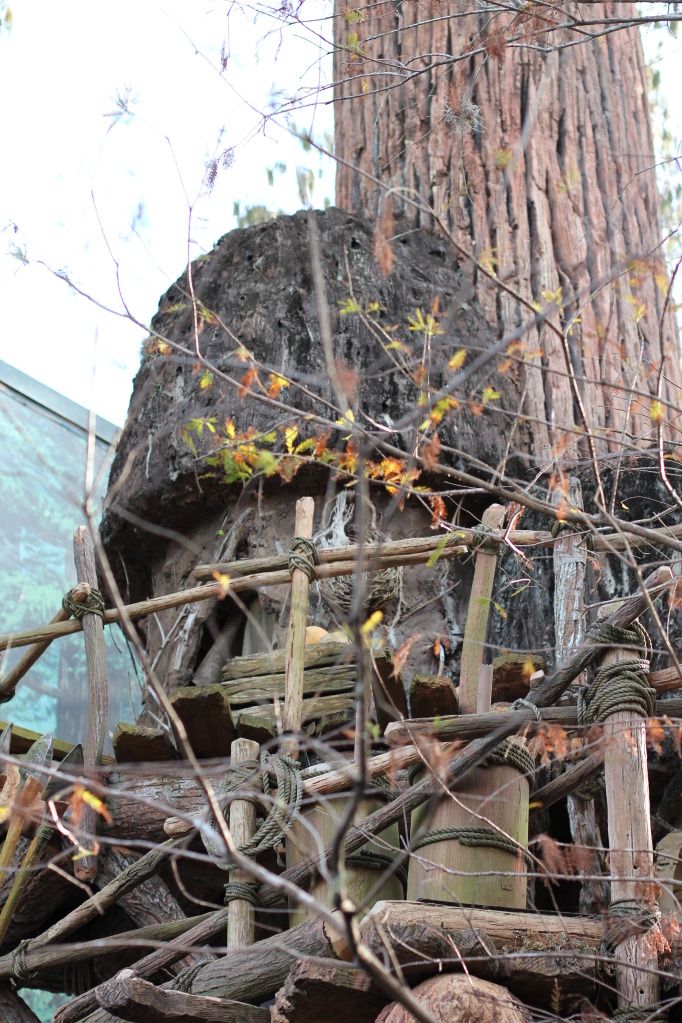 I was SO glad we did! DH & I have been on it several times since the refurb at both WDW & DL, but we've never been able to catch the Naboo scene. Well, this time we got it!! I'm not a die-hard Star Wars fan by any stretch of the imagination, but I was so excited! We all loved it.


Silly boys in silly glasses
When we came out of Star Tours, we could hear Mulch, Sweat & Shears performing. We hadn't missed the show! Yay!! We simply followed the sound of the music until we saw this…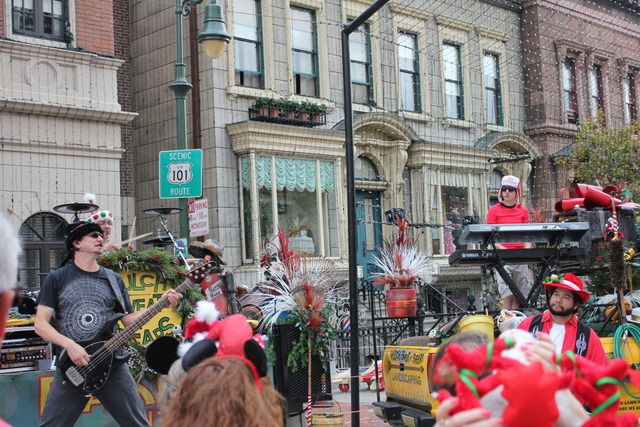 Enjoying the show!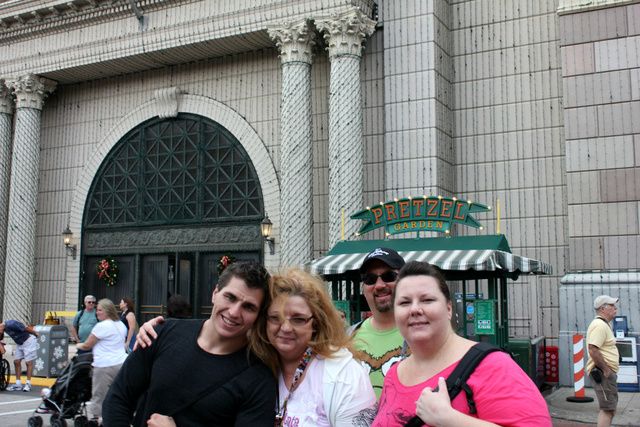 One of the singers came into the crowd and asked us some questions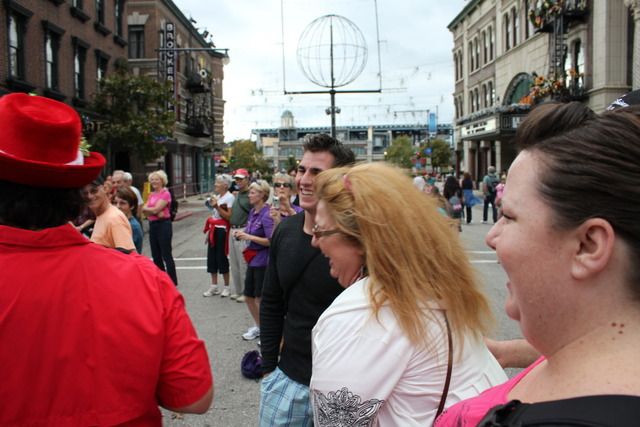 It was a FANTASTIC show and we all loved it! They played a mix of classic rock & holiday songs, and they were high-larious to boot! This will definitely be a must-do for us on future trips, Christmas time or not.

On the way out of the area, I spotted this balcony. For some reason, it made me super excited for our upcoming visit to the Osborne Family Lights planned for later that week.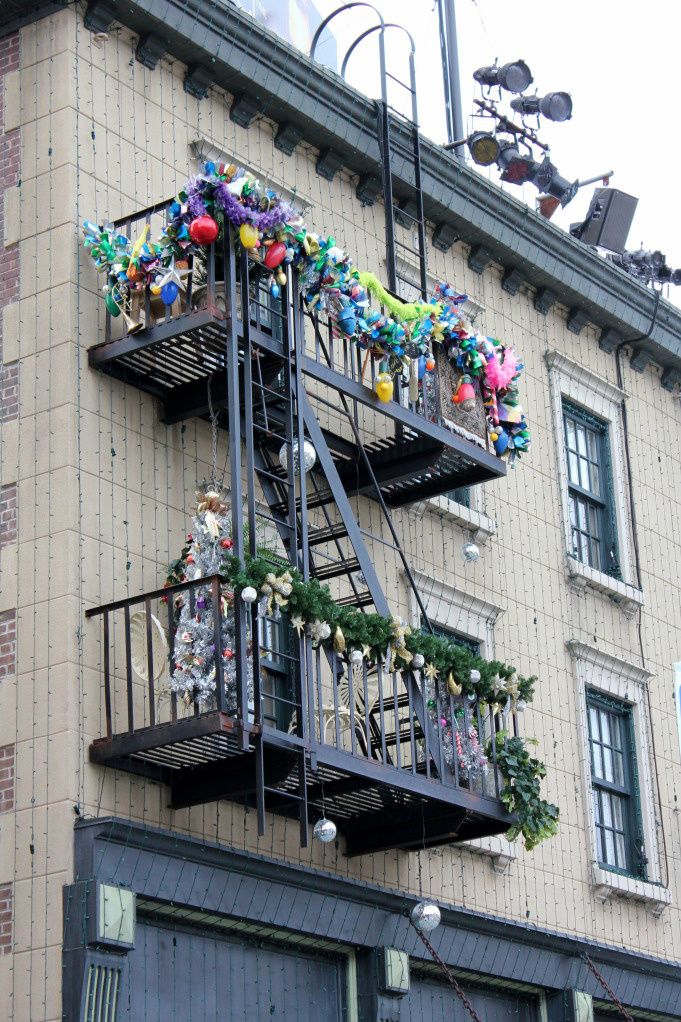 By this time, the bright blue skies of the morning had turned into a cloudy shade of gray, and as soon as the show was over it started to rain. The timing actually worked out well for us cuz my brother needed some food, so we ducked into the ABC Commissary. Daniel & I wanted a carrot cake cookie, so he & I went into the Writer's Stop to pick up one for us & another for my mom & step-dad to share. We met back up with them in the Commissary and just relaxed & chitchatted for awhile, waiting for the rain to subside. Just in case you were wondering, the cookie was delicious as usual!


Apparently I turn into a pirate when enjoying a yummy treat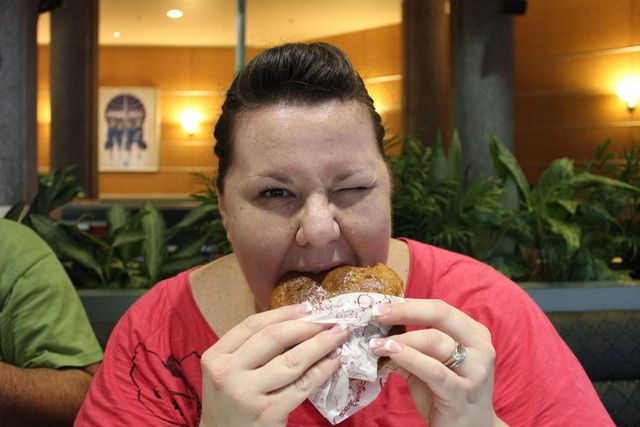 Not quite sure what DH turns into…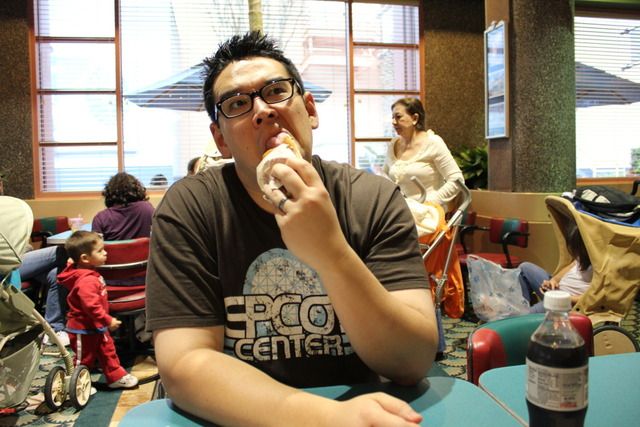 Ham.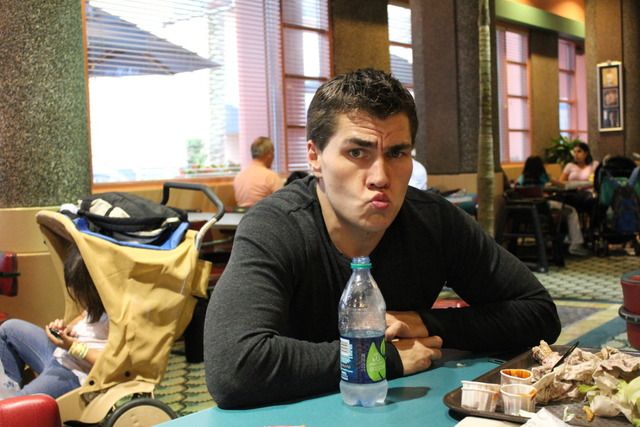 After about 30 minutes, the rain had turned into a light drizzle, so we made our way toward Sunset Blvd to use our RnR & ToT Fastpasses.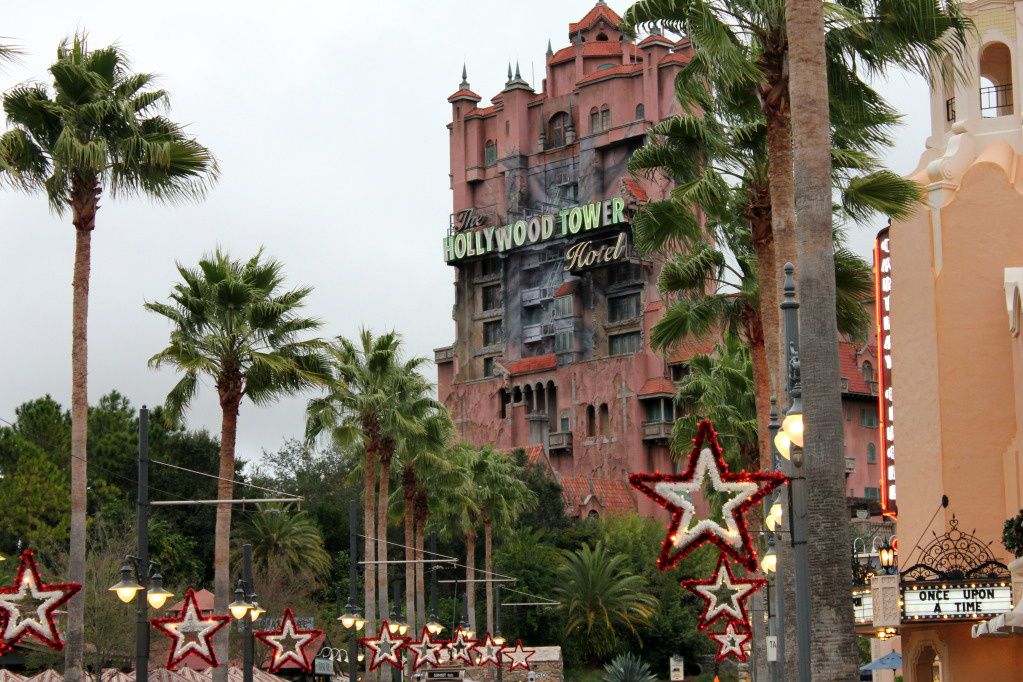 My family picked up FP's for RnR earlier that day too, so we were able to ride it together. Woohoo! As soon as we got into the FP line, a HUGE tour group came up behind us. Talk about timing! I wish I had taken a pic to share with you, but there were at least 75 people.

My mom sat this one out, so we met up with her at the exit then made our way to Tower of Terror. It's always fun to ride Disney's thrill rides with my mama. She loves them, but Daniel & I love to put our arms up and she HATES that we do it. This provides lots of opportunities for me to give her a hard time, as any good daughter would.


This is a TERRIBLE picture, but I have to share it. You'll notice Daniel & I have our arms up high in the sky, but my mom has a death grip on my other arm. Nothing unusual for a ride on ToT, really. But on this trip, she NEEDED to hold my arm extra tight because I kept coming OUT of my seat. It was so crazy! I thought my seatbelt was tight enough, but when we the zero gravity would hit, I would go STRAIGHT UP out of my seat. I've been on this ride TONS of times, and it's never been that drastic before. Since my mom was holding on to me so tightly, she was being pulled up too. Both she & Daniel were trying to pull me down. It made an already thrilling ride that much more exciting.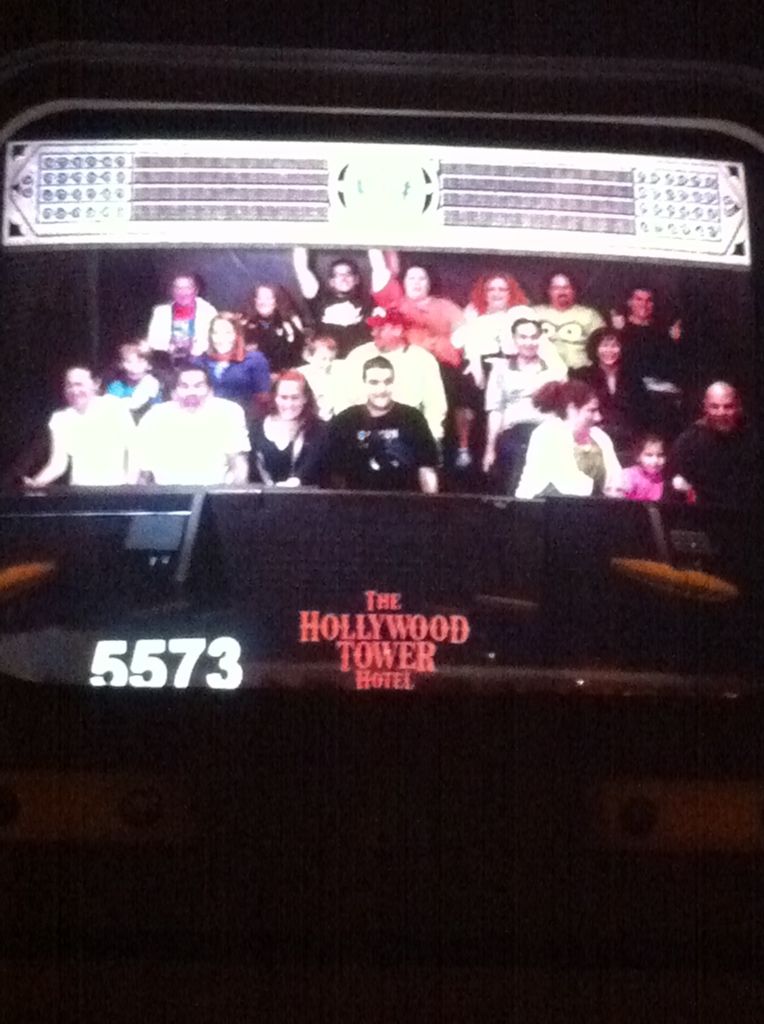 Once we were all safely back on our two feet, we parted ways to rest a bit at our resorts before meeting back up again later that night for dinner.


Daniel & I took our time leaving so that I could take some pictures of Hollywood Blvd. Normally, dusk is a great time to take photos at DHS and being that it was decorated so fabulously, I couldn't wait to snap away! Too bad the clouds didn't get the memo that I was there. lol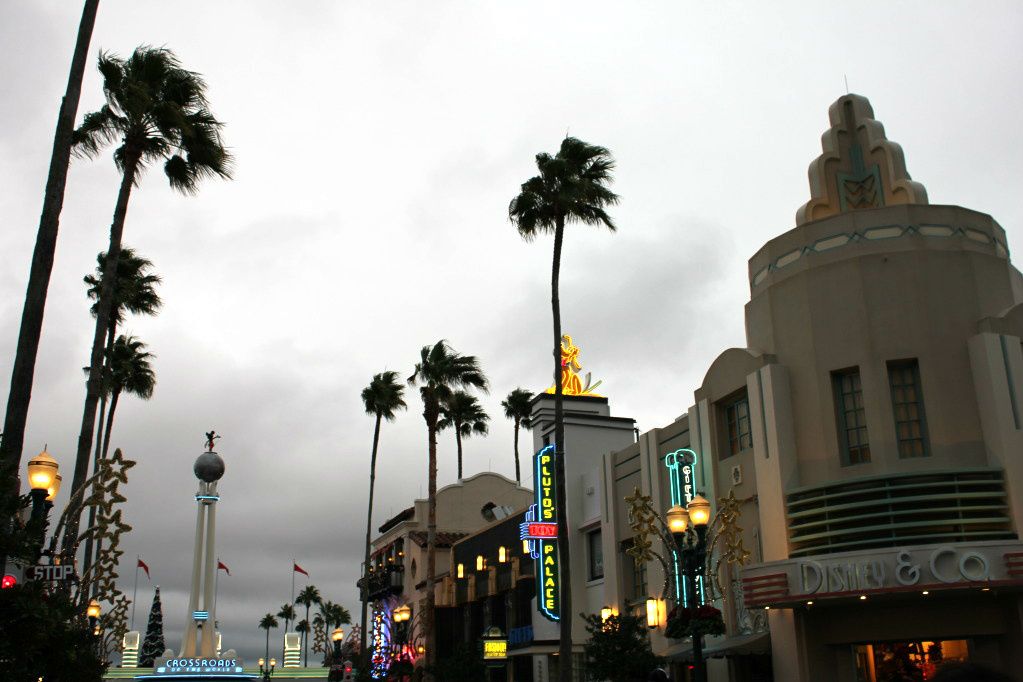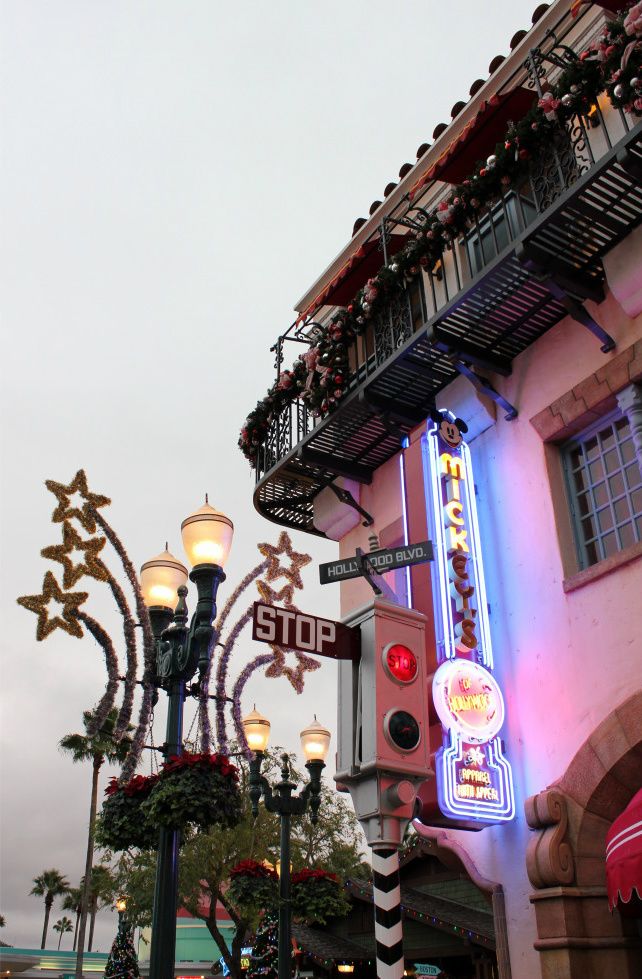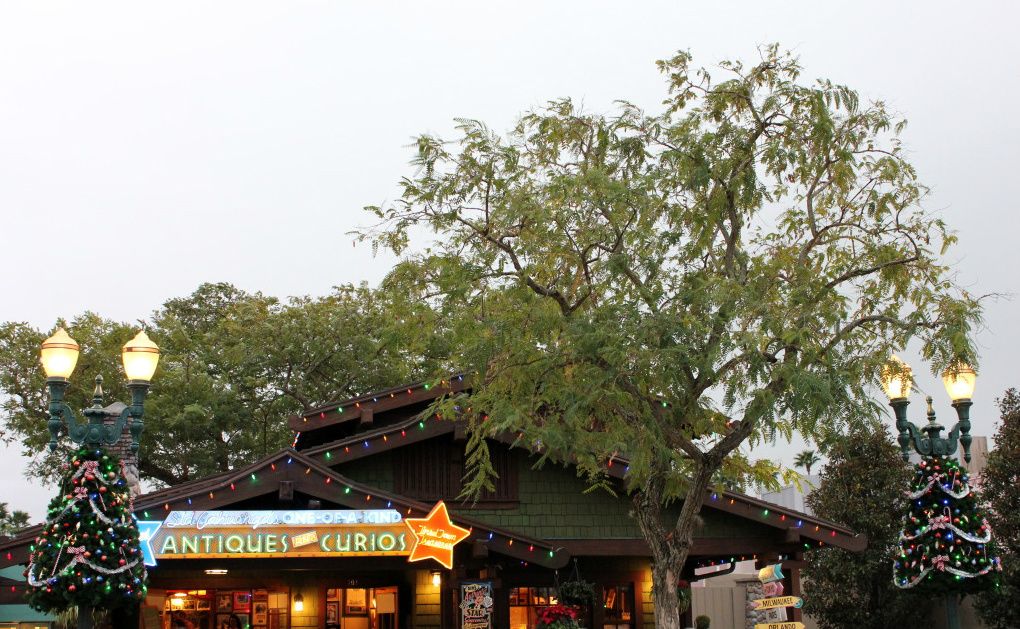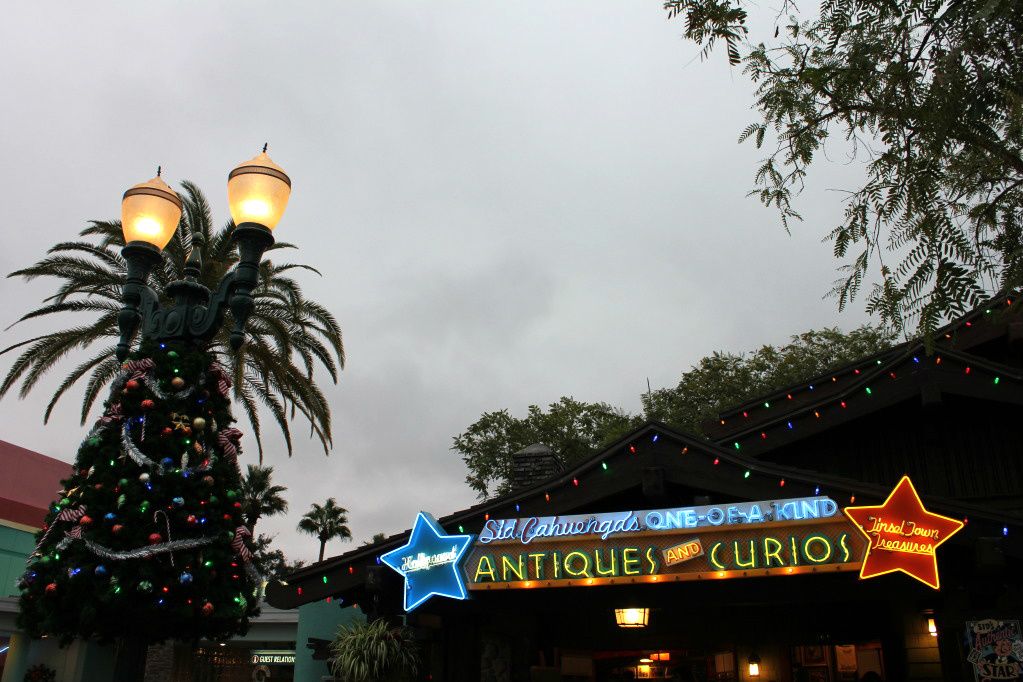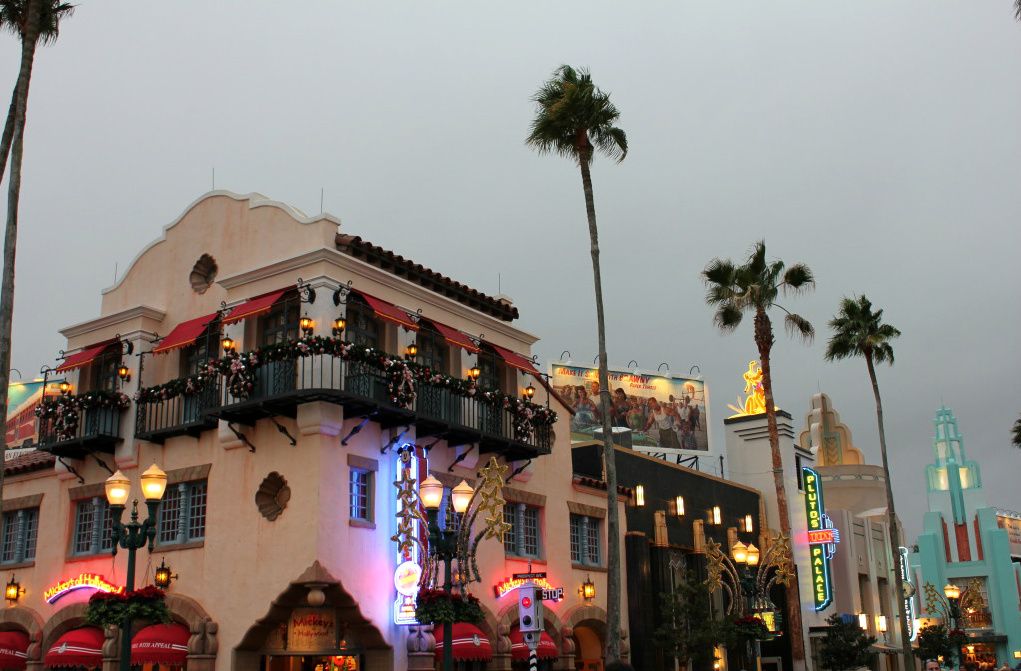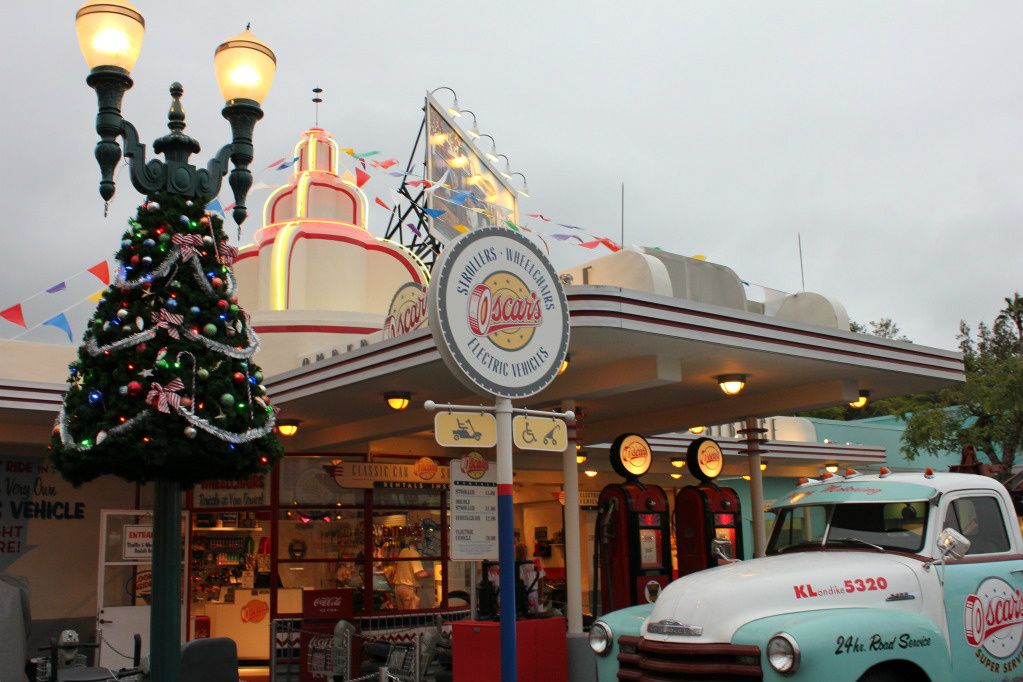 When we walked out to our car, there was a family in front of us ogling at an adorably decorated car in the parking lot. Guess who's car they were ogling at?!?


Yep! It was OURS!!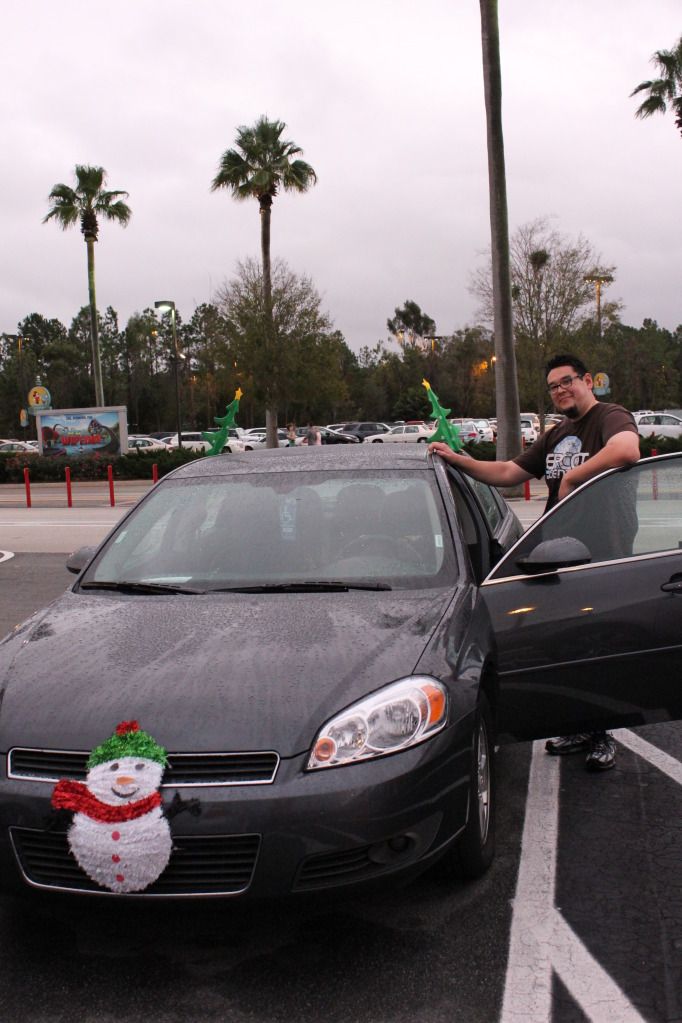 Isn't it cute? It really added an extra touch of magic throughout the entire trip.


Next up: Our waiter decides Daniel needs a bath.